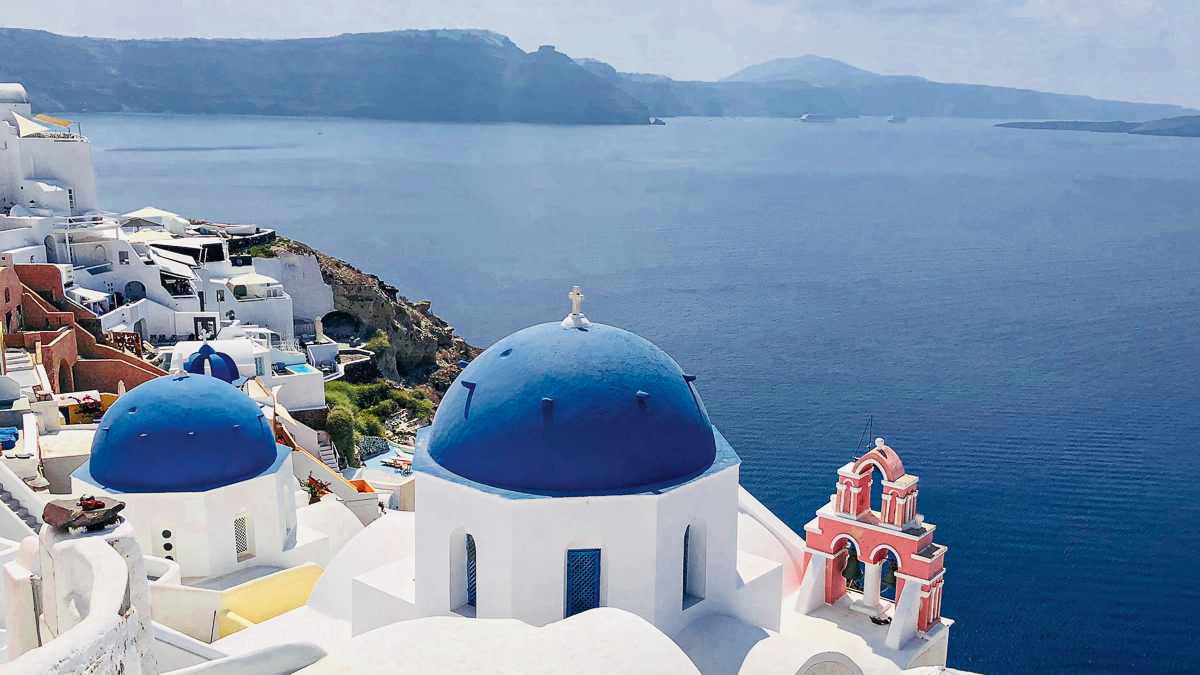 Intro to Greece
Greece and the Greek Islands are known for 3 things: ancient civilization, incredible landscape and wine. Ok, well maybe not the wine, but you should definitely consider trying it or some ouzo while you are there!
Consistently ranked in the top 20 tourist destinations in the world, Greece is know for classical history, luxury beaches, healthy yet tasty cuisine, exotic scenery/sunsets and a kick-ass, mild climate year-round.
Don't forget the nightlife! The island of Mykonos rivals party places like Ibiza in Spain or Koh Phi Phi in Thailand.
While we didn't have a lot of time to spend in Greece sailing through 4 island on a cruise, but the day trips we did experience left us wanting more.
Until we are able to return, we'll have to let the memories of the hot sun on our skins against the calm sea breeze hold us over….that and the copious amounts of blocked feta cheese we are still trying to work off.
Fast Facts
Language – Greek
Currency – Euros
Capital – Athens
Visa requirements – Passports
Adapter Info – Plug C outlets
Fun Trivia – While Greeks consume incredible amounts of wine, beer, and ouzo, public displays of drunkenness are a rare. If someone becomes too inebriated, their friends are expected to make sure that they do not become a public nuisance.
Greece Adventures