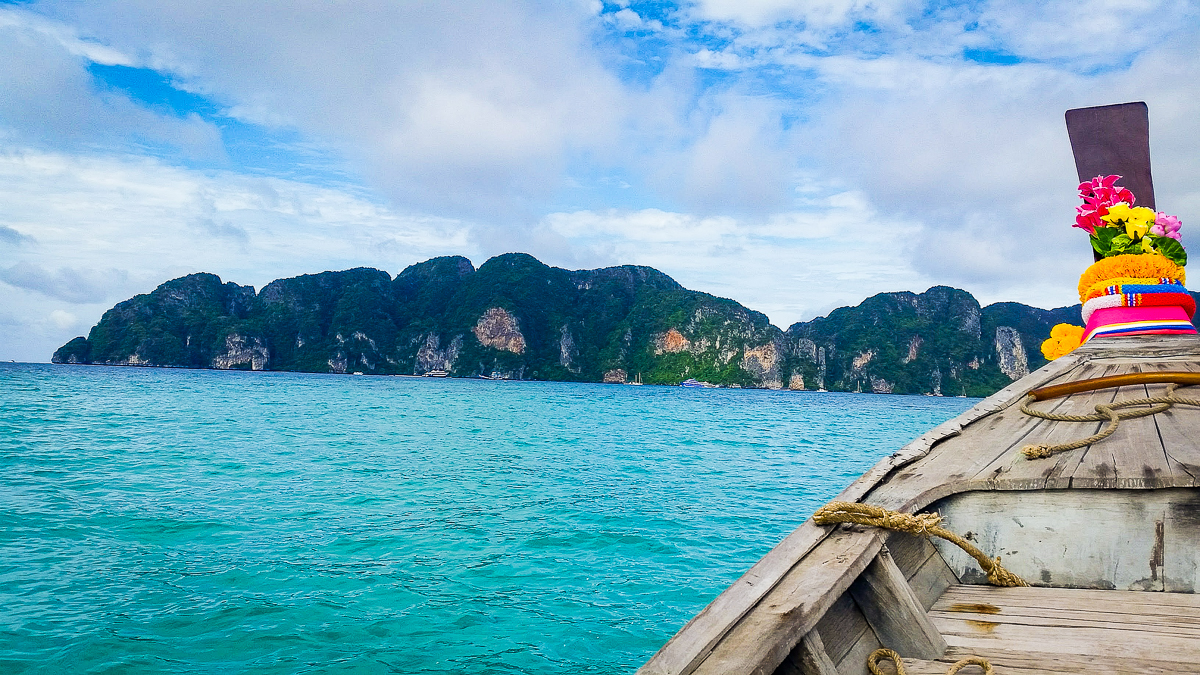 Often known as the "Land of Smiles", Thailand is loved for its lavish natural beauty and historical sites, but also because Thai people are truly some of the nicest people we've encountered.
One of the most dynamic places you can visit, Thailand has big city adventures as well as calming beaches and tropical jungles that offer visitors a large variety of vacations activities.
No matter where you go, you will enjoy incredible Thai food not to mention wildlife adventures with elephants that help keep Thailand the number 1 destination is Southeast Asia.
Fast Facts
Language – Thai
Currency – Baht
Capital – Bangkok
Drinking Age – 20
Adapter Info – Plug A, B, C, F & O outlets.
Fun Trivia – Chang, the most popular been in Thailand, has struggled with a reputation of quality control. We had a local tell us that Chang's ABV was dramatically inconsistent and could reach higher ABV.
How to plan your trip to Thailand
Thailand is an incredible country and jamming it's magnificence into quick trip is going to be hard. We did a full 10 day Thailand itinerary when we visited in 2016. We felt a bit rushed, but we think we hit all the major points.
If you are planning to visit from the U.S., you need to consider a minimum of 10 days.
When you are planning your 10 days in Thailand, it's first important to pick out what you want to experience.
Is it beaches? Elephant reserves? Temples?
Once you decide what you want to see, you need to figure out the best time to go and your budget.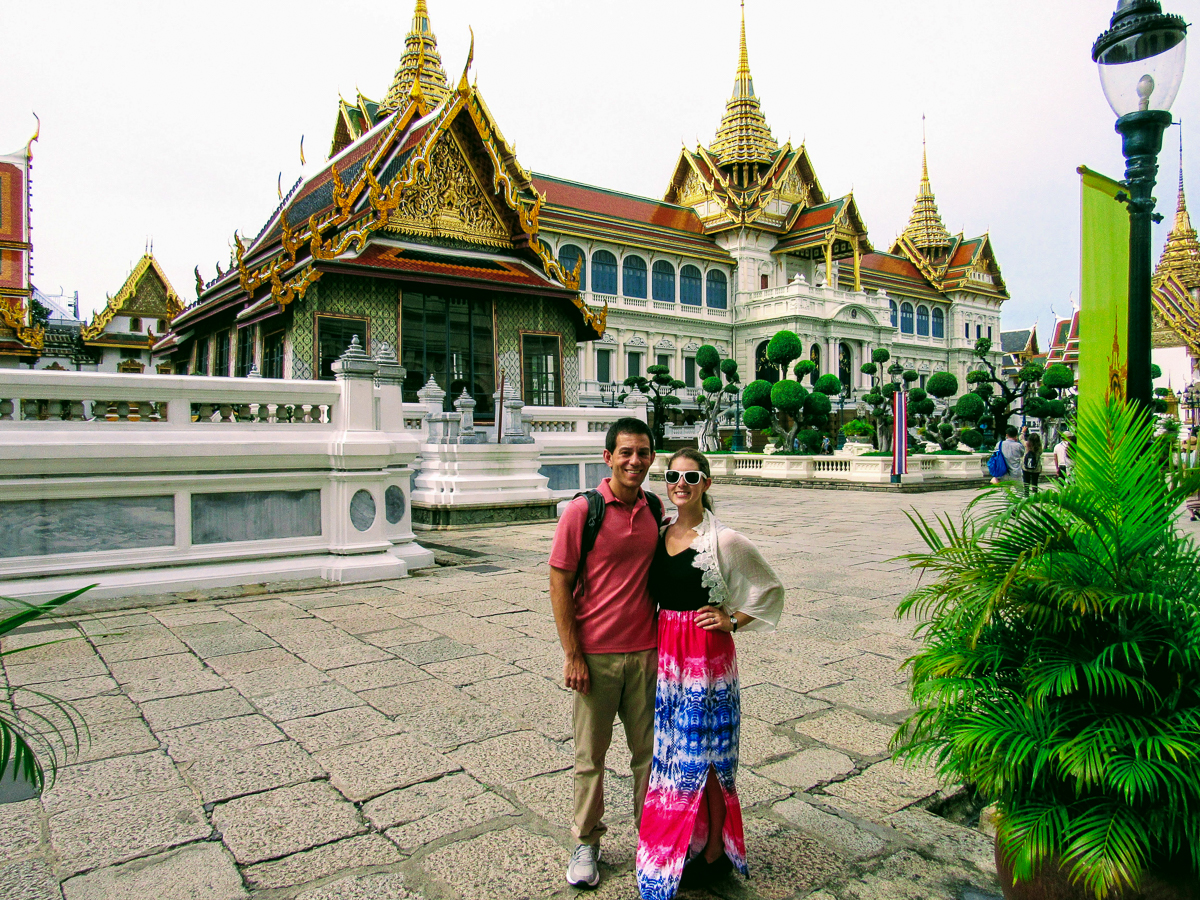 When to Visit Thailand
Thailand has some intense weather, including a monsoon season and a dry season.
Most people plan a trip in the dry season which is from November to late March. The weather is warmer with little rain and a LOT of sun, so a beach destination is perfect for this time of year.
The monsoon season starts in July and continues through most of October. While it rains a lot, it's less crowded and tours are typically easier to book since it's not the busy season.
For what it's worth, we did our Thailand trip in late September and it only rained 1 day.
Where to go in Thailand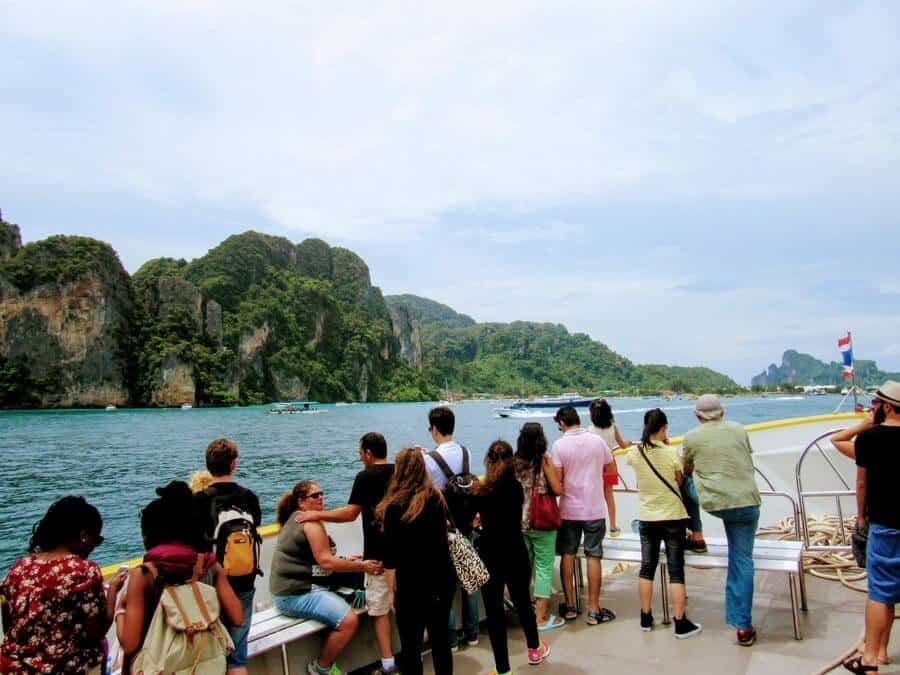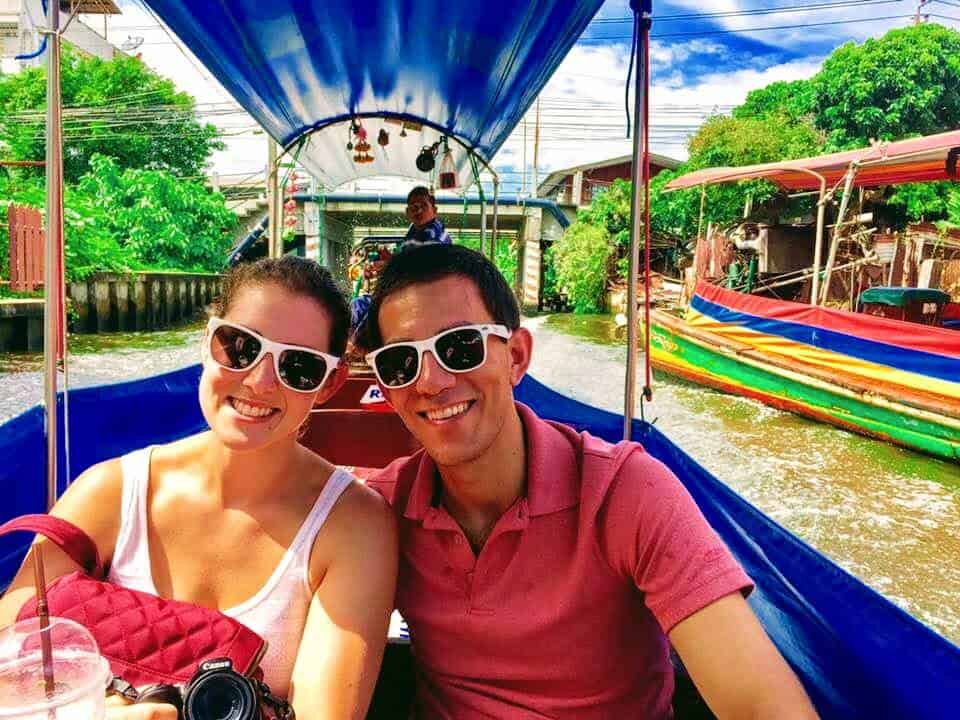 For our 10 day trip to Thailand, we wanted to experience a little bit of each part of the country, so for us, we picked Bangkok, Chiang Mai (north Thailand) and Koh Phi Phi (beaches).
Given our budget and the limited amount of time, we didn't want to spend any additional time traveling in the country on a train or bus.
Therefore, we wanted to pick 3 locations that were easy to get to by air but still offered a lot to see and do.
We wanted to experience the local culture, including temples and elephant sanctuaries and we wanted to cut loose and relax on a beach.
To be honest, you could run our itinerary in either direction. We specifically picked ours (in column A) because we wanted to end on the beach.
If we had to do it again, we might have started there so we could catch up on sleep while sunbathing!
| | | |
| --- | --- | --- |
| | Itinerary A | Itinerary B |
| Day 1 | Bangkok | Bangkok |
| Day 2 | Chiang Mai | Bangkok |
| Day 3 | Chiang Mai | Koh Phi Phi |
| Day 4 | Chiang Mai | Koh Phi Phi |
| Day 5 | Koh Phi Phi | Koh Phi Phi |
| Day 6 | Koh Phi Phi | Koh Phi Phi |
| Day 7 | Koh Phi Phi | Chiang Mai |
| Day 8 | Koh Phi Phi | Chiang Mai |
| Day 9 | Bangkok | Chiang Mai |
| Day 10 | Bangkok | Bangkok |
While there are hundreds of itineraries for visiting Thailand, we think that this 10 day Thailand itinerary gives you a great snapshot of all the sensational places to visit in the country.
Bangkok, Chiang Mai, and Koh Phi Phi are relatively easy to get to and give you an idea of where you'd want to go on another (potentially longer) itinerary to Thailand.
Adventures in Thailand