The Top 7 Things to do in Grenada
Looking for a complete guide for all the top things to do in Greneda? We've compiled all the things you want to know when planning a trip to Grenada.
We were fortunate enough to spend 12 days on the island and experienced all of the unspoiled landscapes and undiscovered oases that will leave you wanting more.
Short on time? Here are the key takeaways:
Grenada is known as the Island of Spice and that's definitely reflected in their food.
In our opinion, the tops things to do in Grenada are relaxing on a beach, visiting the Etang National Park and visiting a fort.
This post was originally published in February 2018, and was updated in April 2023.
**Boozing Abroad contains affiliate links throughout the site. If you choose to purchase items through these links, we will earn a small commission at NO extra cost to you. Read the full disclosure policy here**
What is Grenada best known for?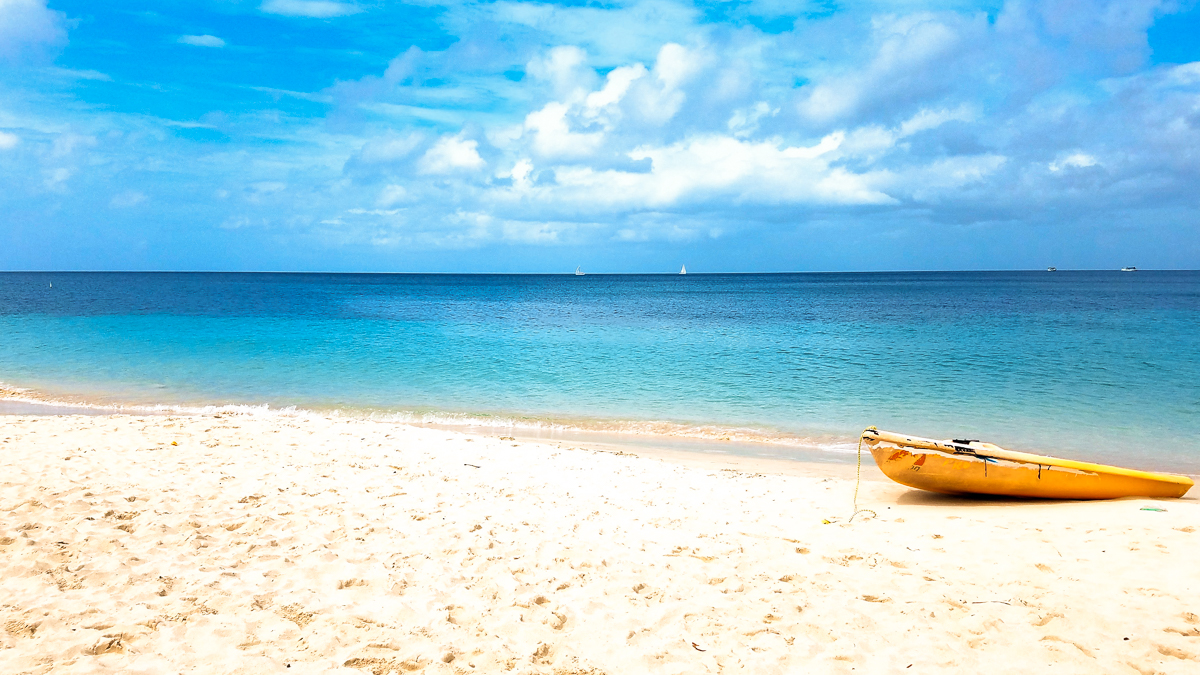 Known as the Island of Spice, Grenada is a relatively quiet island that is ripe for exploring.
Relatively small in size, Grenada is 120 sq. miles (311 sq. km) with a population near 100,000 with most of the activities centrally located in their capital of St. George.
Located 100 miles north of Venezuela, this is one of the most southern islands in the Caribbean with over 40 beaches, a rain forest and a wide variety of scuba and snorkel activities and lots of other things to do.
Is Grenada safe to visit?
YES! Grenada is actually one of the safest islands in the Caribbean. We've never met a group of more friendly locals and didn't have any issues during our stay.
Best Time to Visit Grenada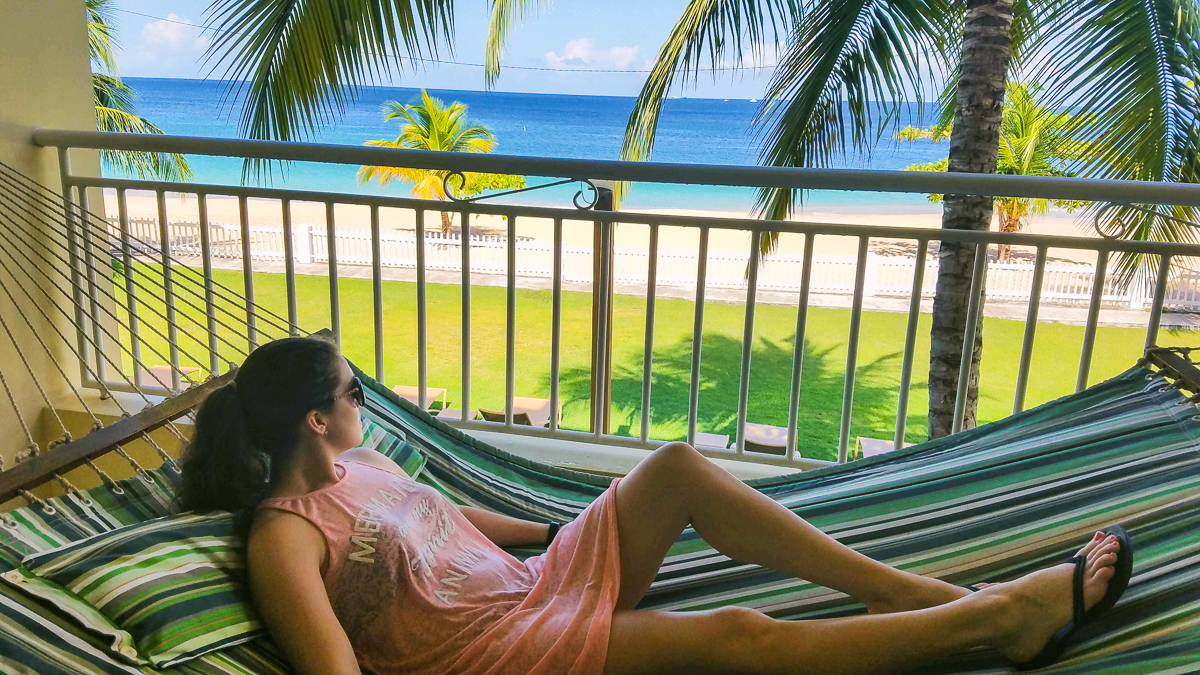 The best time to visit Grenada is from late November through early May which is their dry season.
Grenada weather is diverse with a wet season which is humid and hot and runs usually June through early December.
The dry season (December through May) keeps consistent temperatures in the high 70's-mid 80's. Depending on what type of trip you are planning, the weather is perfect for year-round water activities!
Things to know before you go to Grenada
Currency / Money
East Caribbean Dollar or ECD. $1 US = approximately $2.70 ECD. Prices will be listed similar to how they are in the US such as $10.
However, they will specify whether it is $10EC or $10US, so make sure you read closely.
Most local places on the island will take Visa or Mastercard.
What language do they speak in Grenada?
English is the spoken language but the locals use a creole slang, or patois (pat-twaa).
If you speak English, you will have no problems communicating with a Grenada local.
How to get to Grenada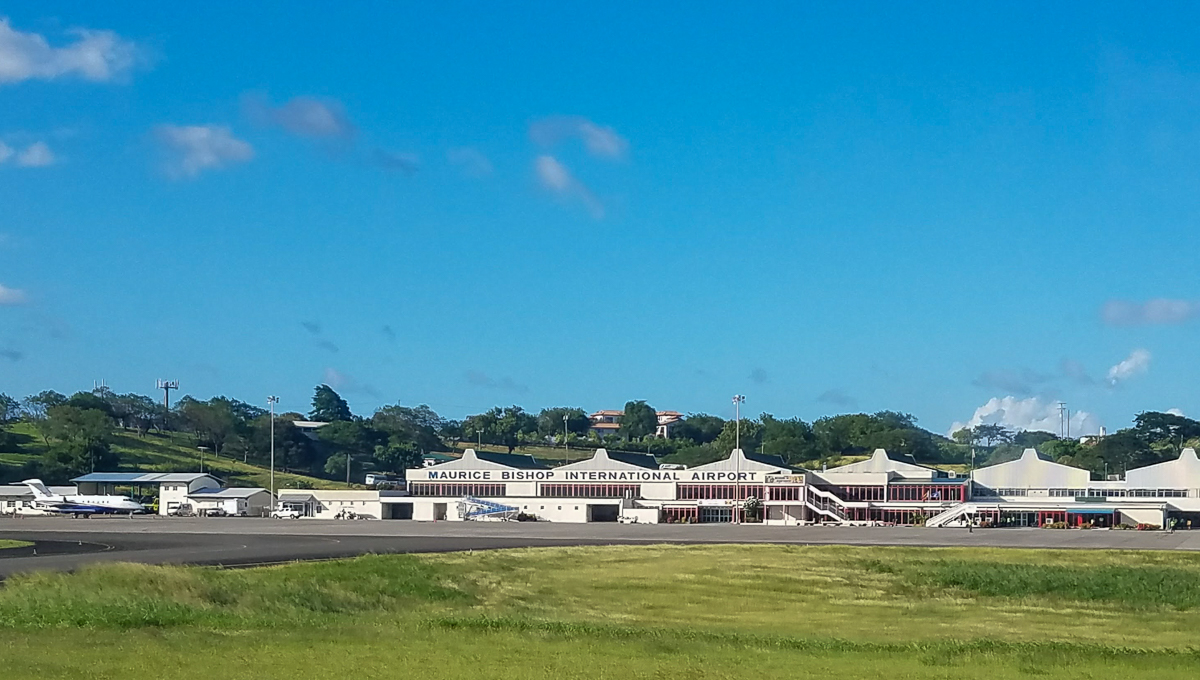 There are a few airlines that fly into Maurice Bishop Airport (GND) from the U.S. that fly from New York (JFK) and Miami (MIA).
Of the nine airlines operating in Grenada, three are U.S. based: American Airlines, Virgin Atlantic and JetBlue.
Getting around Grenada
With its heavy-British influence and history, Grenadian's drive on the left side of the road and the steering wheel on the right side of the car.
Car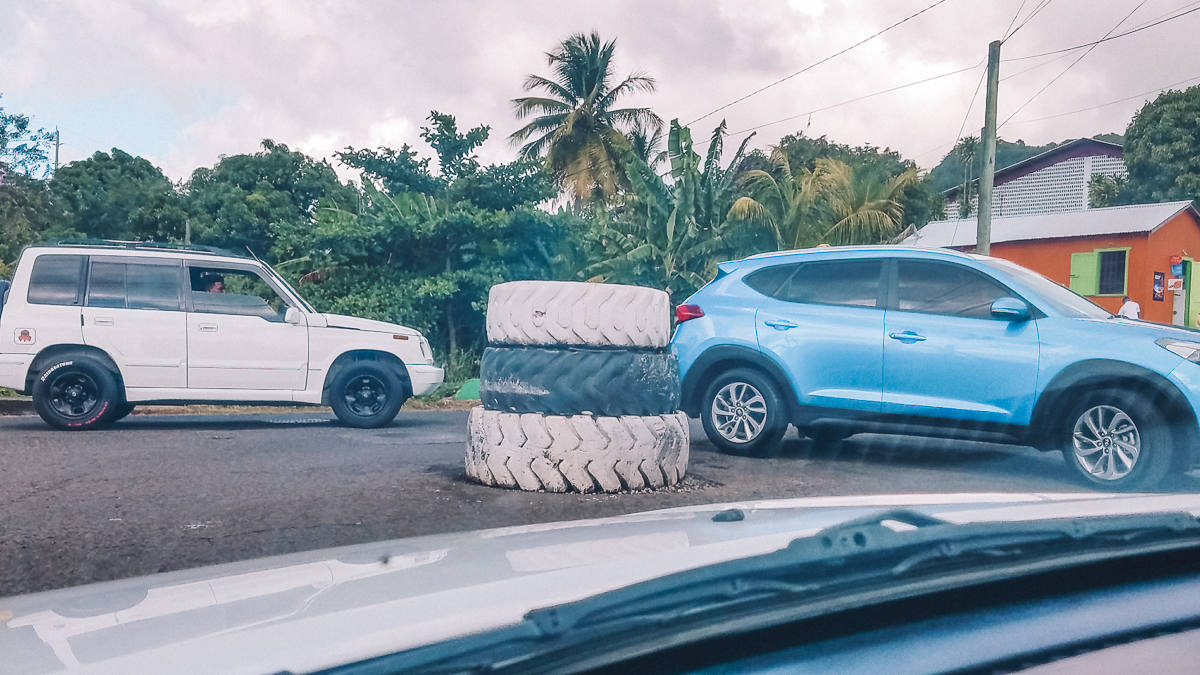 We rented a car so we had the freedom and flexibility to explore. But be warned, driving is not for the timid driver!!
It's important to note: the majority of the roads are unmarked, and thus, getting lost is easy as there are what seemed like only 5 road signs.
Further, guard rails and speed limit signs are non-existent and there are no DUI laws.
All in all, there are seemingly no rules of the road. Despite all of that, it's not that hard to get around.
On the island, people honk their horns to be friendly or when coming around a blind turn (which is most of them!) since the roads are very narrow. Given the opportunity again, we'd still rent a car.
Unlike in the US, make sure you get the insurance (our through your credit card) for peace of mind!
Taxi
If only in for the day on a cruise ship or if you're not a comfortable driver, taxis are an easy option, but not the most cost effective. There are hundreds of drivers so it's not hard to get a ride.
Most of the taxi drivers also do tours. And remember, the farther you get away from St. George's, the worse the roads, both condition and lack of road signs.
We hired a taxi for $30 US/hour to take us to the rain forest. It was a challenging drive, the roads narrowing for only 1 car in parts and we were happy to not have to reverse backwards on a curvy mountain road.
Bus
"Bus" is a generous term as they are merely large vans, but they will pick you up almost anywhere on the road.
We did not use the bus, but a local friend said it was incredibly affordable.
You just wave at the van and they'll pick you up.
Where to stay in Grenada
It's important to prioritize what type of vacation you are looking for before booking on this island.
Limited resources, such as restaurants and bars, exist outside of St. George's so it's critical to pick all the things to do in Grenanda before you arrive.
We visited several resorts on a variety of beaches, all of which have their own unique vibe and atmosphere.
TIP: Distance on this island can be deceiving. A mile on this island can take you 15 minutes because of traffic and the curves of the road.
If a hotel says it's 3 miles from a beach, it could be a 20+ minute drive. Use Google Maps before booking your stay!
Booking.com probably has the widest selection of budget (and luxury) accommodations in the world. In our experience, they consistently found the cheapest rooms.
We also like their easy-to-use interface and no money down policy. When we book our travel stays, we personally use Booking.com.
Radisson Grenada Beach Resort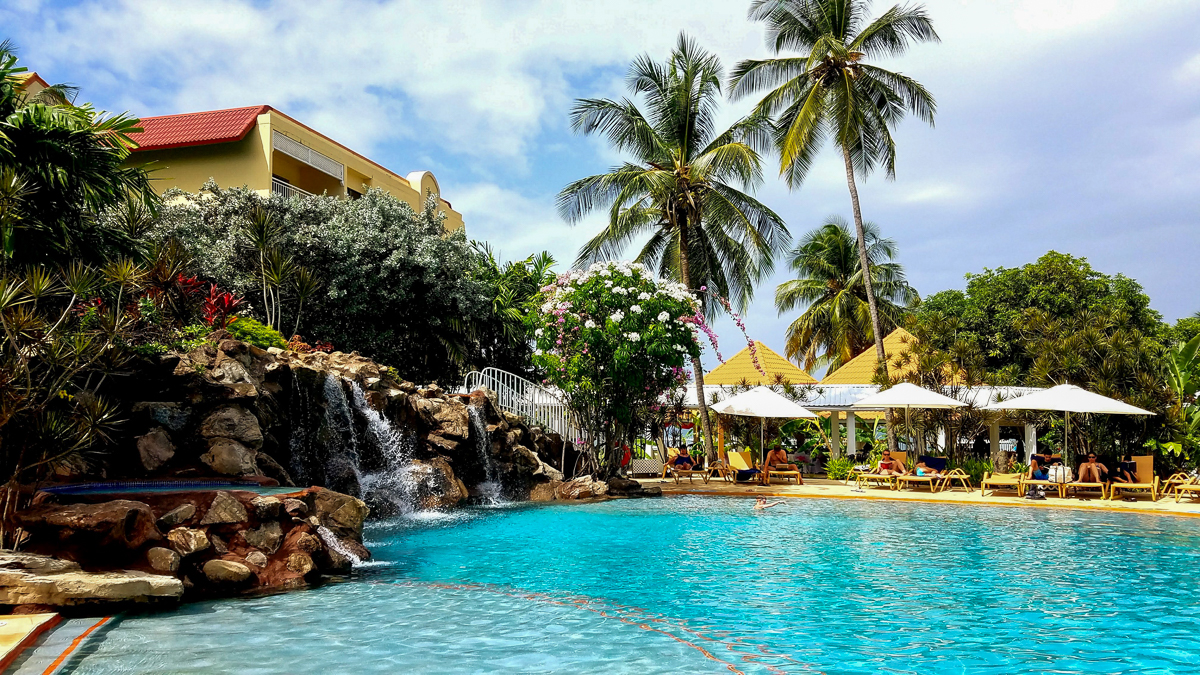 We stayed at the Radisson Grenada Beach Resort, which we'd highly recommend!
Located on Grand Anse Beach, this resort boasts the biggest swimming pool (with swim-up bar), 4 restaurants/bars on-site, and is centrally located on the beach.
For us, this was a perfect central spot for accessing all the things to do in Grenada.
>> Click here to check current prices and availability.
If they are booked up, check out these options just down beach:
Other Beach Hotel Options
Nearby to Grand Anse is Morne Rouge Beach which is much smaller and quieter. The Gem Holiday Beach Resort offers 2 beach bars/restaurants. You can walk to Grand Anse from here in about 15 minutes if you don't mind hills and stairs.
If you are looking for an "off the beaten path" spot, check out the La Sageese Hotel, Restaurant and Beach Bar. It is a small boutique style hotel with 1 restaurant on site and is about 35 minutes from Grand Anse Beach.
For those looking to be away from the bustle of town, this is a hidden gem. Bring a good book and enjoy the view.
>> To see all Grenada hotel options, click here: ALL HOTELS IN GRENADA
Map of Things to do in Grenada
Click the interactive map below!
HOW TO USE THIS MAP: To view the layers and see the names of the places on this map, click the tab in the top left corner. You can select the check marks to show or hide certain layers. If you select the icons on the map, you will get more information about the point of interest.
HOW TO SAVE THIS MAP: If you select the star icon next to the map name, you can save this map to your Google Maps account. To view it, open Google Maps in desktop or on your phone, select the menu button, go to "Your Places," scroll to the right to Maps, and you will see this map.
Things to do in Grenada
Beaches in Grenada
With over 40 beaches on the island, there are plenty of places to relax and enjoy the sea breeze.
The beaches to the west and south are white, soft sand beaches.
Grand Anse Beach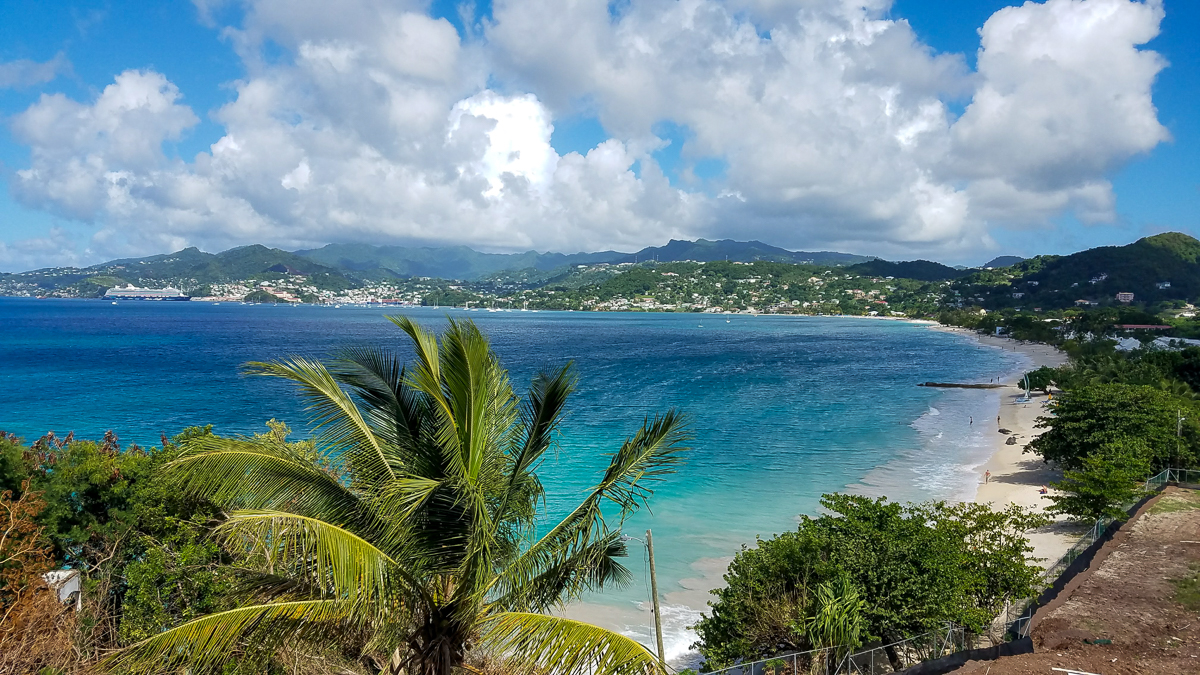 This is the longest beach on the island and has the most to offer within walking distance.
Located roughly 10 minutes from St. George, the soft, white sand and beautiful blue shades of the water make it a perfect spot to relax.
Full of resorts, hotels and on-the-beach restaurants, you can stay the whole day sunbathing or go bar hopping down the beach.
It's the most popular beach so if you aren't staying at one of the hotels, be sure to get there early to get a premiere spot!
Morne Rouge Beach aka "BBC" Beach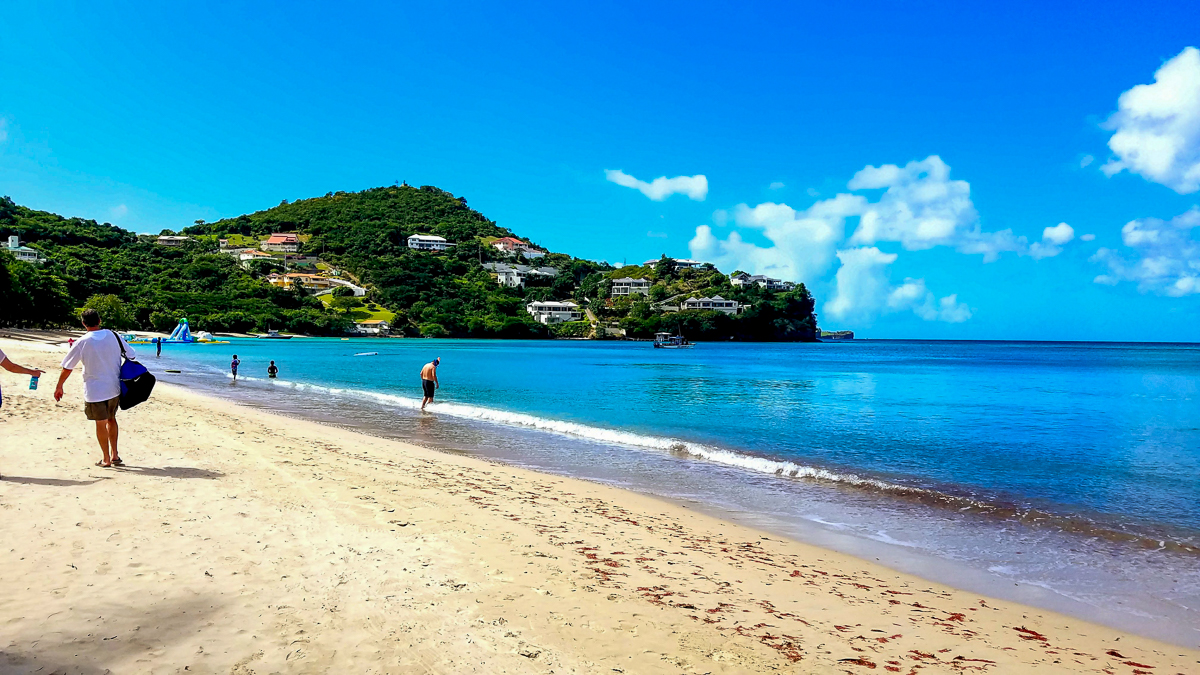 Known as "BBC" beach to the locals, this is a much smaller, quieter beach with soft, white sand.
It's a great place to get away but not be too far removed from town. There is a way to walk to Grand Anse Beach, but it's hilly and there are about 100 steps to get down to Grand Anse.
Magazine Beach
Magazine Beach is only visited by the locals, and is arguably one of our favorites.
There is almost nothing there, so enjoy the solidarity and tranquility it has to offer.
The snorkeling was top-notch and the water was relatively calm.
The Aquarium Restaurant is located on the far left end of the beach with a great restaurant/bar on the beach and offers luxury villas at this boutique resort.
About a 4 minute walk in the opposite direction is Grenadian by Rex Resort. One of the larger, gated resorts, they have 3 restaurants and 2 bars on site.
The view from the pool bar is unique as it sits on a cliff. If you are on the island for New Year's, this is one of the top places to be with a huge fireworks show at midnight!
Etang National Park / Rain Forest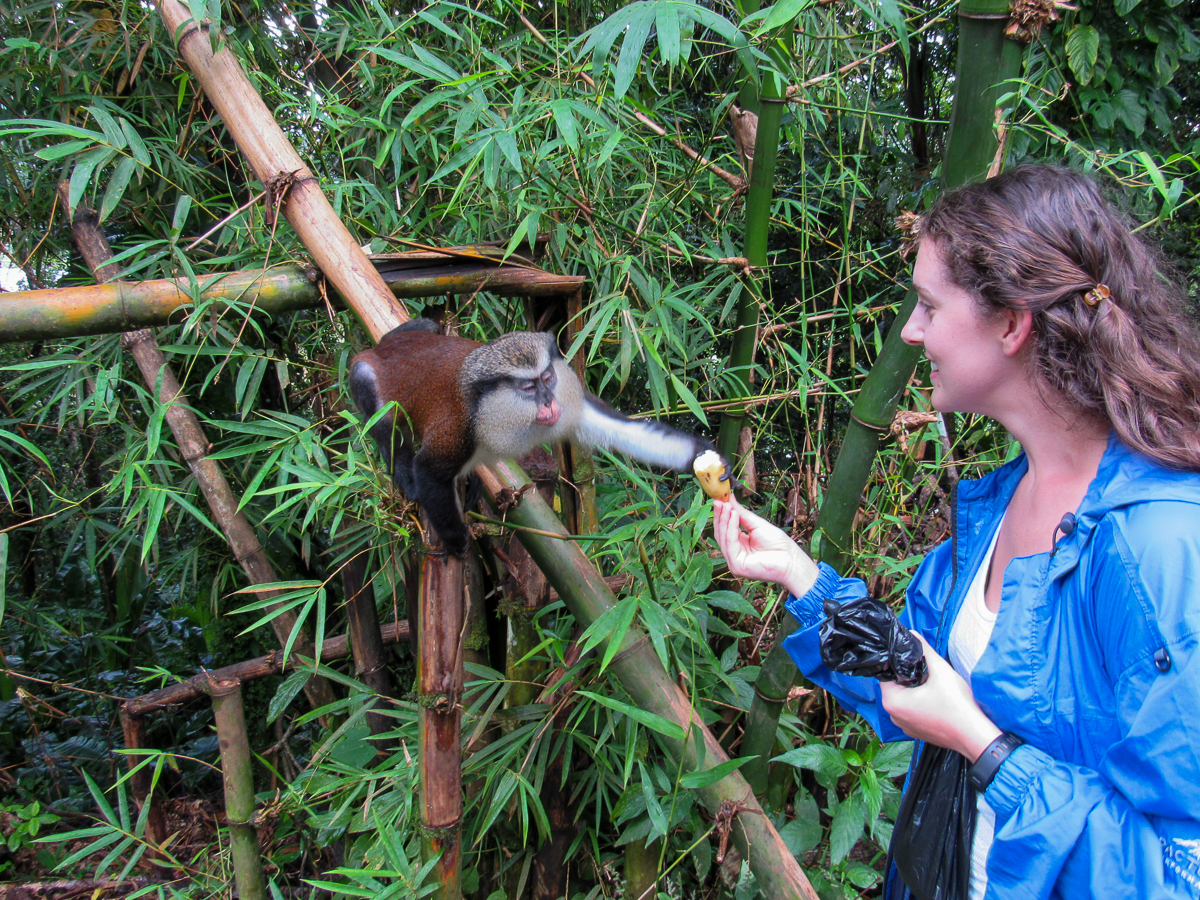 The Grand Etang Forest Reserve is the rain forest near the center of the island.
With top peaks at 2,370 feet, there are breathtaking views as well as natural wildlife that is worth the trek up the mountain.
A popular area for hiking and viewing wildlife, Etang National Forest Reserve is a must do when considering things to do in Grenada.
The lush vegetation is home to various flowers and plants, but also hawks, monkeys, birds, lizards and much more.
With so much to see, it's easy to spend a half or full day here.
Top things to see in Etang include:
Grand Etang Lake
Hike to Seven Sisters Falls
Concord Falls
Annandale Falls
You can book a full day tour through Viator, which includes a trip to the park, Concord Falls, a stop at the chocolate factory, and rum distillery.
As previously mentioned, we hired a taxi to take us on a full day tour for around $30/ hour USD if you want to wait until you get to Grenada. Your hotel may also be able to help you arrange a tour.
Monkeys are around if your guide knows where to find them. Make sure you bring some baby bananas.
Waterfalls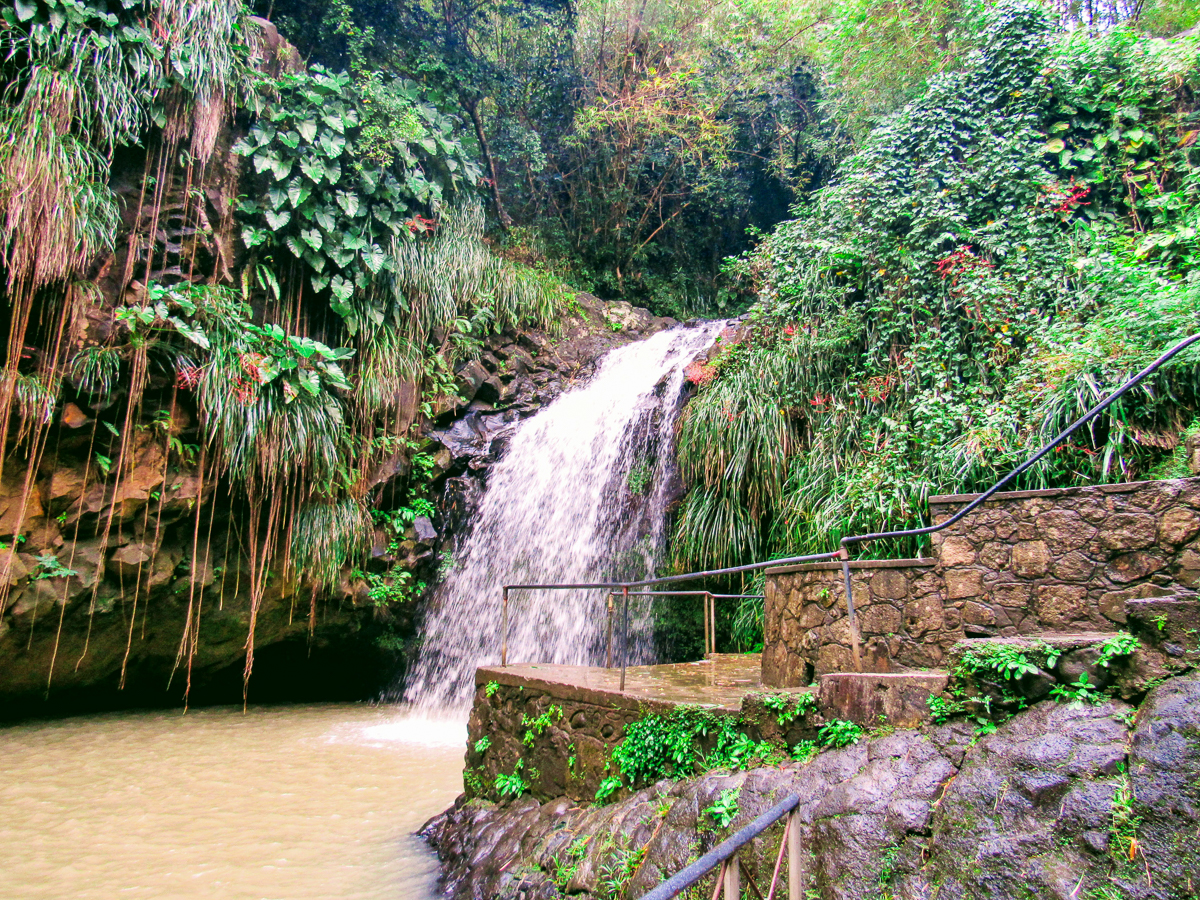 There are various waterfalls throughout the island in the different mountains.
If you aren't going through a tour, the most popular and easiest waterfall to get to is Annandale Falls. With a $2 US per person entry fee, you can see the falls after only walking a short 50 foot trail.
There are "professional" cliff jumpers, who for $6 US will jump from the top into the pool below. We'll shamefully admit we paid to see it – and we weren't disappointed.
Concord Falls and St. Margaret Falls (Seven Sisters) are also very popular, but the hike is a bit more intense than Annandale.
Diving / Snorkeling in Grenada
Molinere Underwater Sculpture Park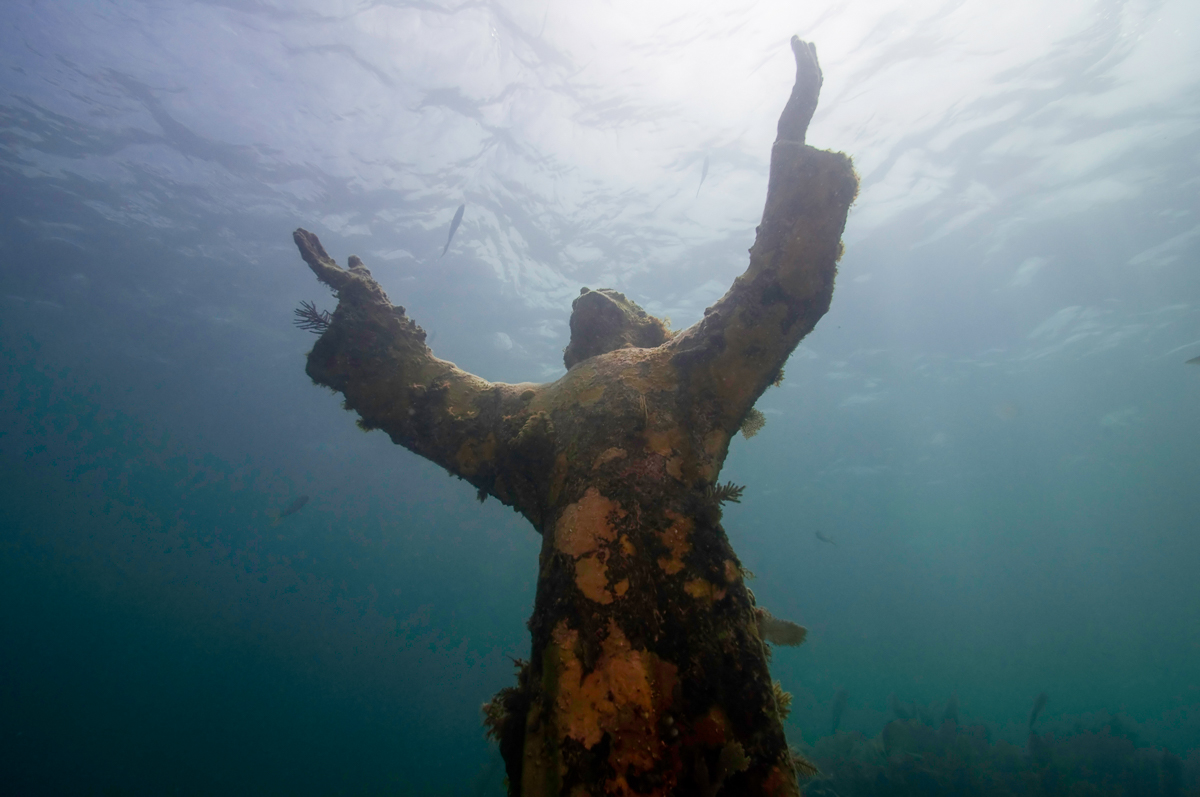 Fee: $1-2 for a wristband
Grenada offers a wide variety of places to scuba and snorkel including an Underwater Sculpture Park near Dragon Bay off the coast of Moliniere Point.
Created in 2006, this is the first underwater sculpture park in the world. The majority of sculptures are between 10 and 15 feet deep so diving is recommended.
Some of the sculptures aren't very deep so if you aren't a diver, you can still enjoy them from snorkel or a glass bottom boat.
There are over 75 works of art beneath the surface all constructed from pH neutral cement. These sculptures provide much needed platforms for marine life to flourish.
Highlights include: Christ of the Deep (pictured above), the Vicissitude and the Lost Correspondent.
The Underwater Sculpture Park is located north of St. George and is roughly a 15 minute drive from town and less than 30 minutes Grand Anse Beach.
A truly unique experience for both scuba divers and snorkelers, the Underwater Sculpture Park should be at the top of your list for things to do in Grenada.
Forts in Grenada
If you are going to explore the forts in Grenada, we highly suggest visiting Fort George, Frederick and Matthew all at once. You'll discover this below, but most of the forts are empty, but rich with history.
You can save yourself a lot of money by skipping a guided tour, but note that there aren't many signs to give you context.
The views alone are worth it in our personal opinion, but the history lesson was an added bonus.
You can visit and explore all three forts in roughly 2-3 hours.
Fort George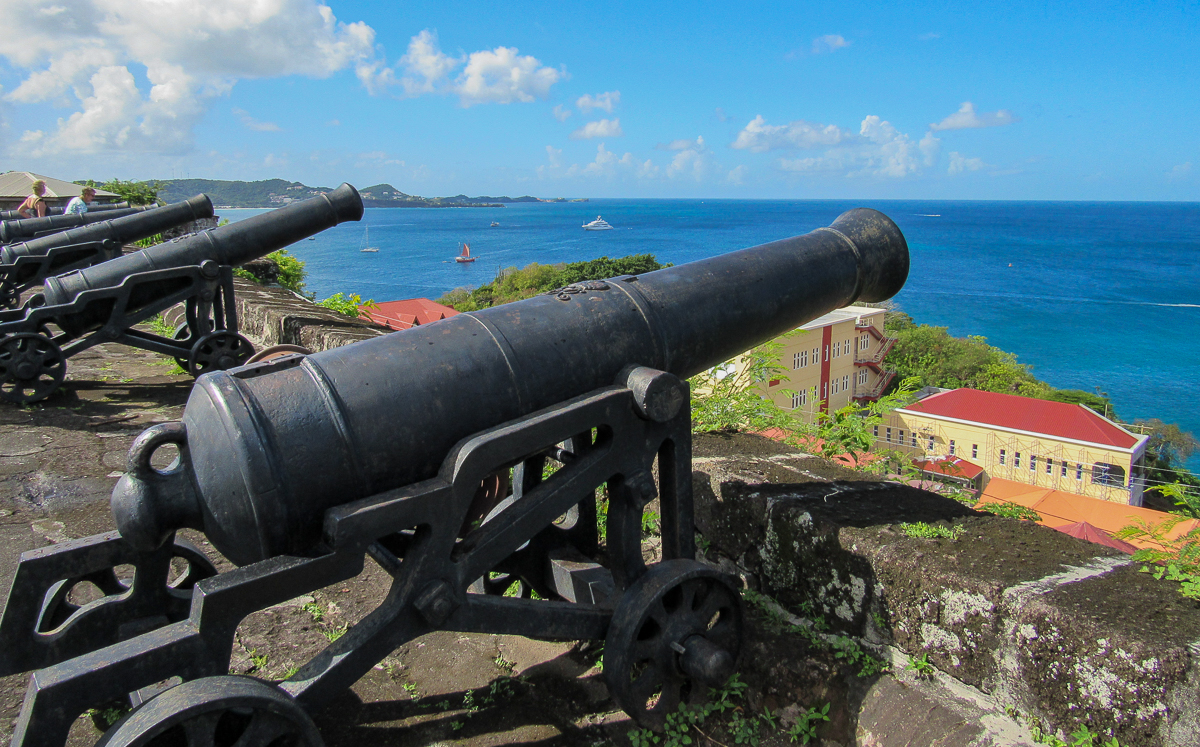 Built in the early 1700s, Fort George sits at the top of a large hill in the port of St. George's. As one of the oldest forts on the island, you can easily access this fort from the cruise port below, although a good hike up.
The 10 minute walk from port will give you incredible bird's-eye views of not only Grand Anse Beach, but of St. George as well. The fort is relatively bare, but you can walk through the jails and see the large cannons that overlook the harbor below.
Fort Frederick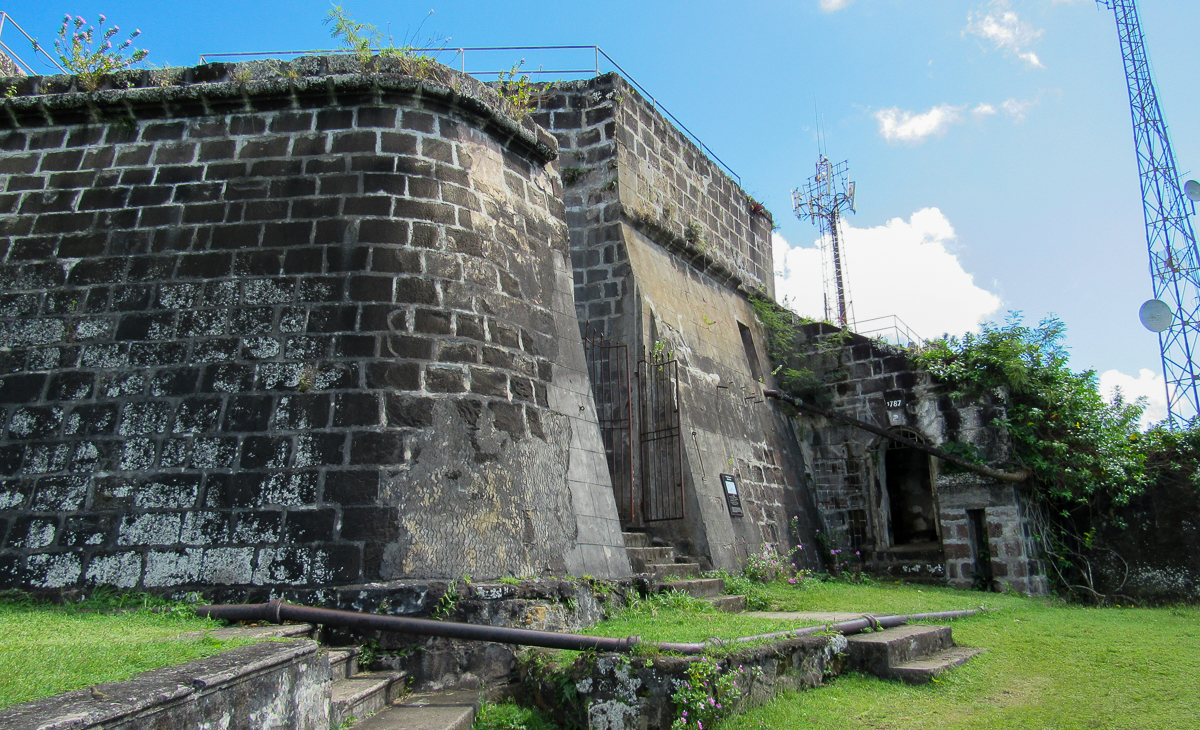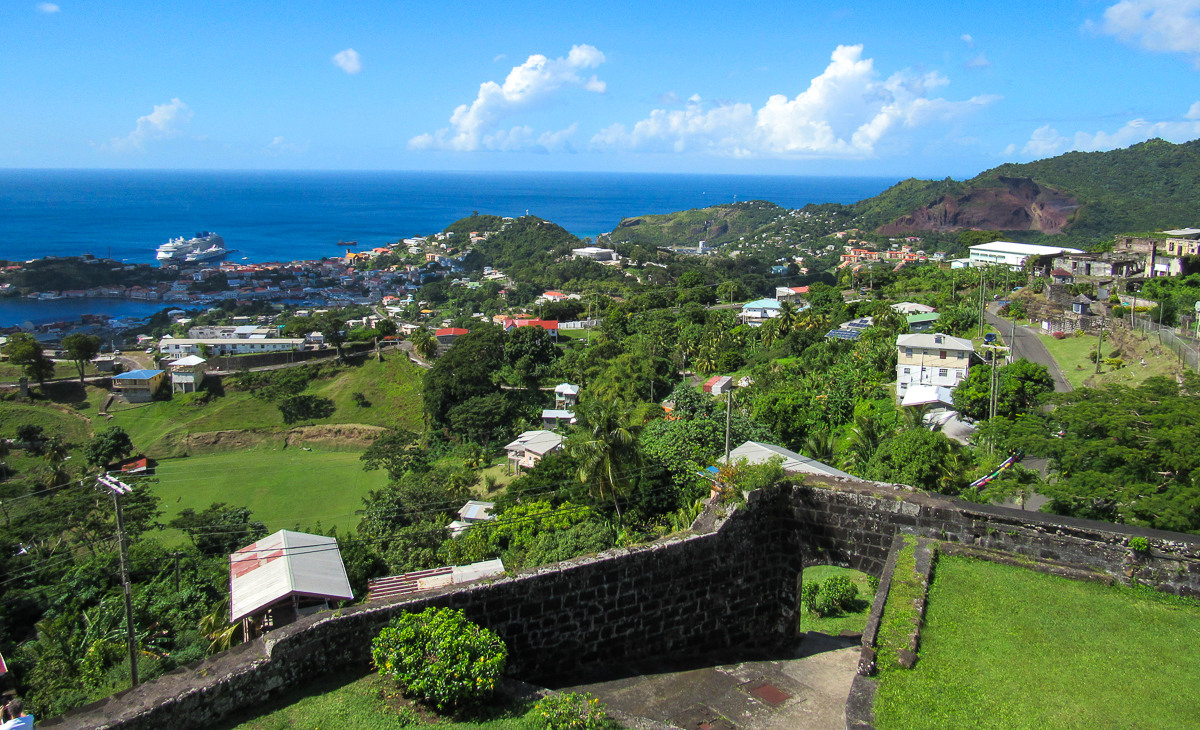 About a 10-minute drive from Fort George is Fort Frederick. Built in the late 1700s, Fort Frederick offers 360-degree views of St. George's from the top of Richmond Hill.
While it's smaller than Fort George, Fort Frederick was originally constructed by the French but later completed by the British. Fort Frederick is one of the few forts in the world to have never fired a shot during battle.
Fort Matthew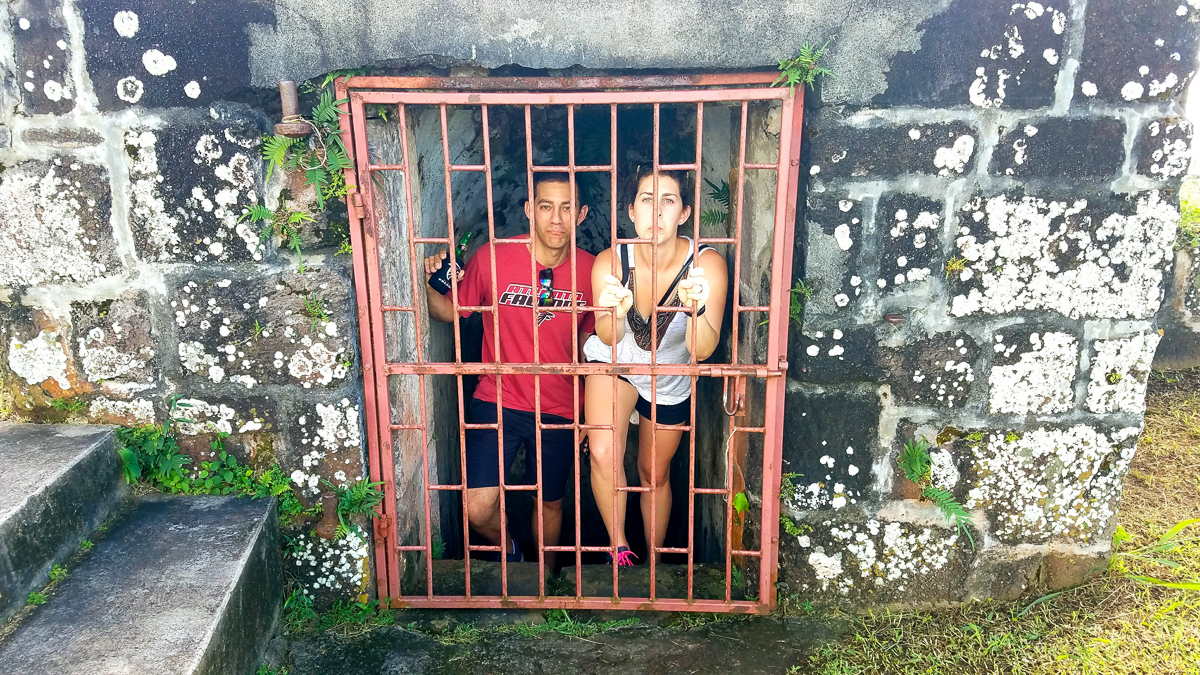 A hop, skip and jump from Fort Frederick is Fort Matthew and worth the 3-minute walk to visit.
Fort Matthew is the largest fort in Grenada and has a deep history. Complete with army kitchens, underground tunnels and cells and even an insane asylum, you will have no shortage of things to view in this fort.
Similar to the other forts, Fort Matthew is empty and is falling into ruins (literally).
Shopping in Grenada
Spice Market in Market Square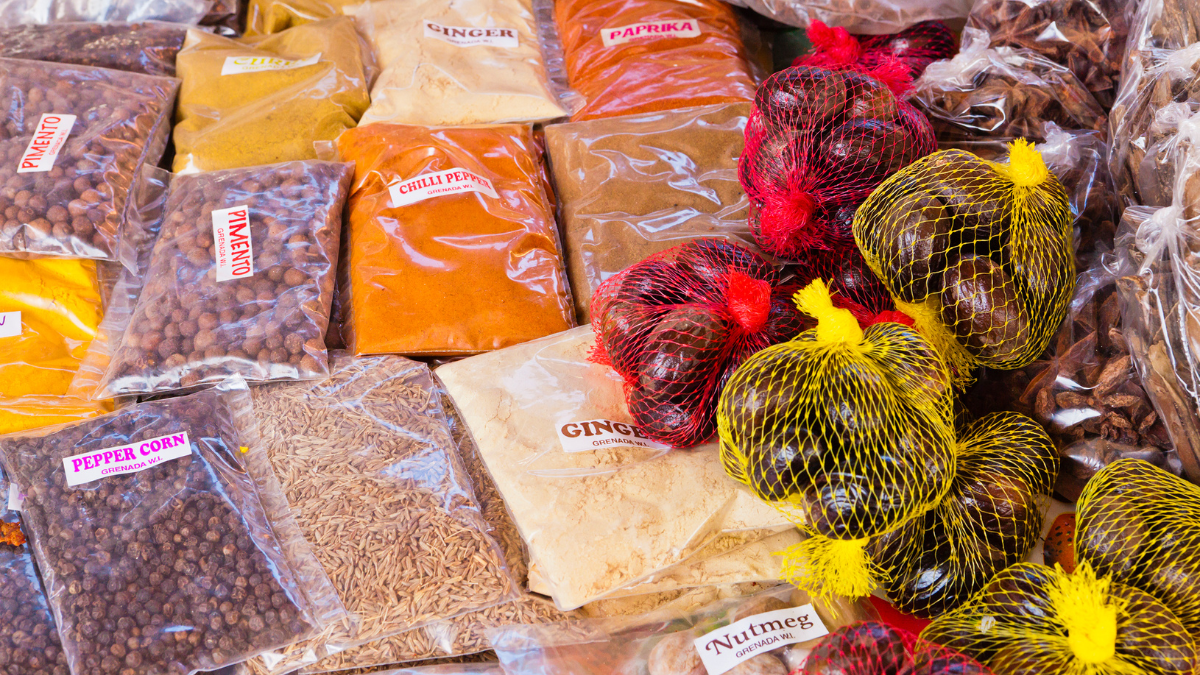 Located a few minutes' walk from the cruise terminal, the spice market is just that – a spice market. Grenada is the #1 exporter of nutmeg so we'd suggest picking some up here!
There will be dozens of vendors selling spices, but also other souvenirs such as shirts, trinkets and local produce. You can also get drinks and smoothies if you are getting hungry.
The market square is usually very busy and the fresh produce can attract some critters too.
As with any market, some vendors can be pushy. We personally didn't experience this and found everyone to be friendly and helpful.
Also, be sure to clarify with the vendor before handing over money if the price is Dollar or Caribbean Dollar.
Drinking Local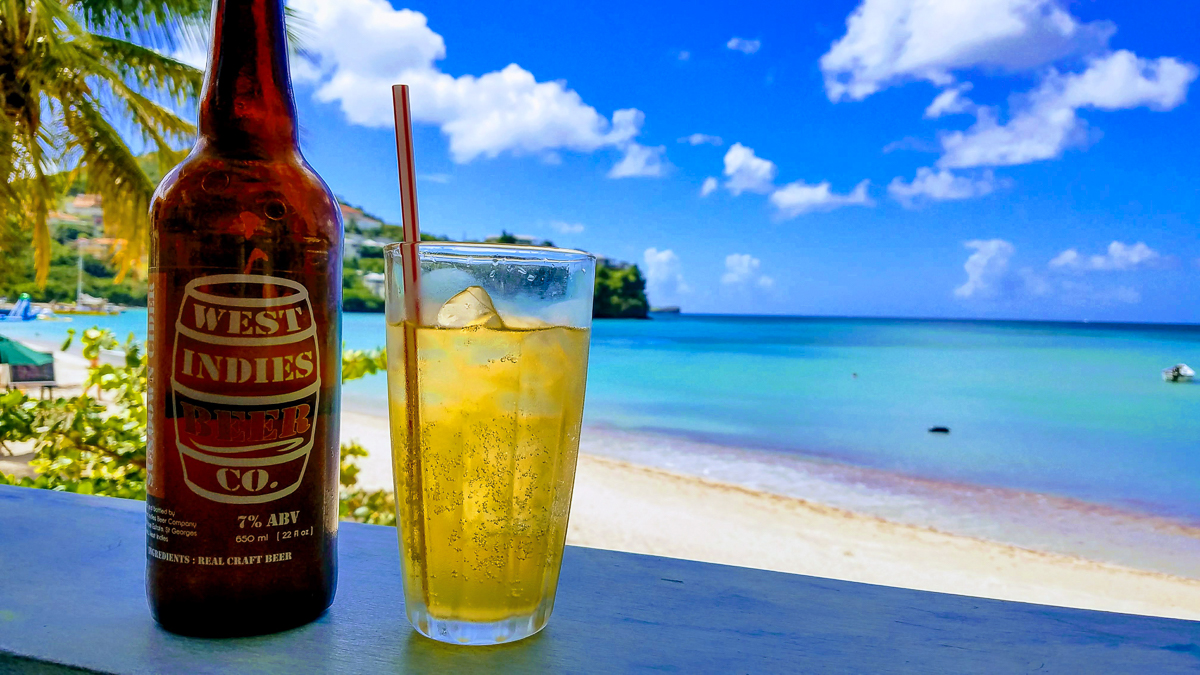 So many beach bars, so little time.
We wouldn't be called Boozing Abroad if we didn't go into detail about the incredible bars to visit.
Top 3 favorite bars in Grenada:
La Plywood
Clarke's Court Rum Distillery
West Indies Beer Company
See our post about the Top 12 Bars you must Visit in Grenada
Restaurants in Grenada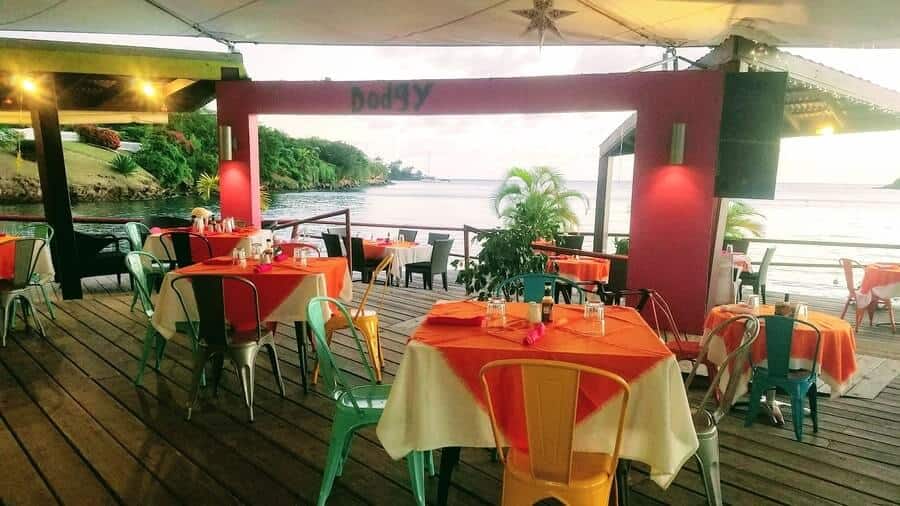 When in the Caribbean, everyone is on "island time". If you expect quick service, you'll be very disappointed.
Most restaurants take 30-45 minutes to get you food after you order. We are convinced that's why they created a happy hour, so you can bide your time with libations while you wait.
Order a Rum Punch or Painkiller to help with the wait.
Our vacation to Grenada was one for the books and we hope that you pick the island to visit. There are so many things to do in Grenada that the list can be overwhelming.
While we missed out on hiking there, we did focus on drinking local so be sure to check out where we drank in the guide below.