How to Choose the Best Wine for a Beginner – a quick and easy guide
If learning about wine was a relationship status on Facebook (remember those?), it would be: it's complicated.
To the new wine drinker, the world of wine appears more complicated than Walter White's moral compass. There are thousands of producers from hundreds of regions in places you've never heard of; it's a bit like drinking water from a firehose.
Knowing the best wine for a beginner can be overwhelming.
Where do you even start? How will you know what to try first: red, white, dry, sweet — orange?
Cue the questioning emoji.
Your friends who "know" wine will encourage you to try what they're drinking. But these drinkers have evolved palates. They've been drinking wine for a while.
They're a long way from considering what the best wine for a beginner might be.
One misstep by your well-intended friend and you could be turned off from wine forever – or at least until you try something better suited to the tastes of a new wine drinker.
What if they pour you a glass of a big-bodied, tannin-heavy Nebbiolo? What if they add something like, "look for hints of old leather and crushed roses in the glass". Say what?!
We don't know about you, but when we started drinking wine, if someone told us they were pouring a glass of wine that tastes like old leather and crushed roses (is it potpourri?), we'd probably have said, "No, thanks!" and grabbed a beer instead.
Don't be the person who sips first and asks questions later!
Start off on the right foot, er, glass, and read on to learn which wines are the best wine for a beginner.
**Boozing Abroad contains affiliate links throughout the site. Read the full disclosure policy here** We are a participant in the Amazon Services LLC Associates Program, an affiliate advertising program designed to provide a means for us to earn fees by linking to Amazon.com and affiliated sites.
Best Wine for a Beginner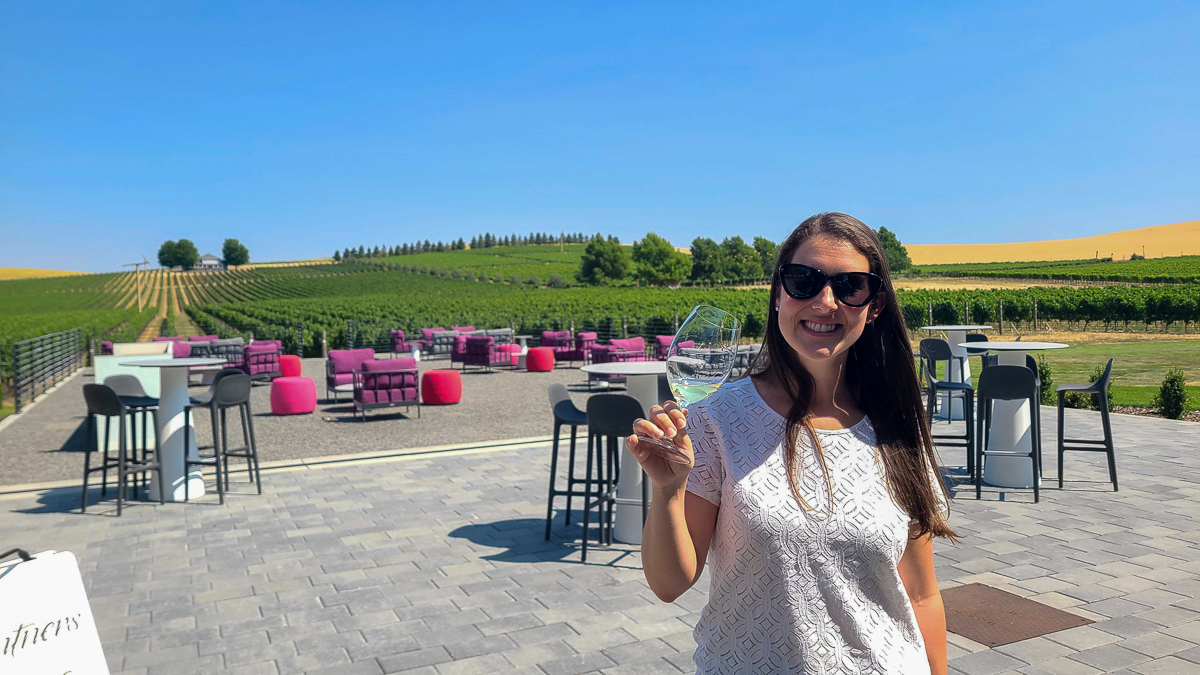 Finding the best wine for a beginner doesn't have to be complicated. And, chances are, when you start drinking wine, you'll be drawn to flavors you've already experienced, in cocktails, for example.
As most people do, when you started experimenting with alcoholic drinks (beyond your cheap light beer from your college days), you gravitated towards cocktails.
That means you're used to your drinks having a little sweetness: tonic water (it has about the same amount of sugar as the average can of soda), margaritas (agave syrup is delicious), and fruit juice – another popular cocktail base.
With this in mind, the best wine for a beginner to select is one whose flavors you recognize.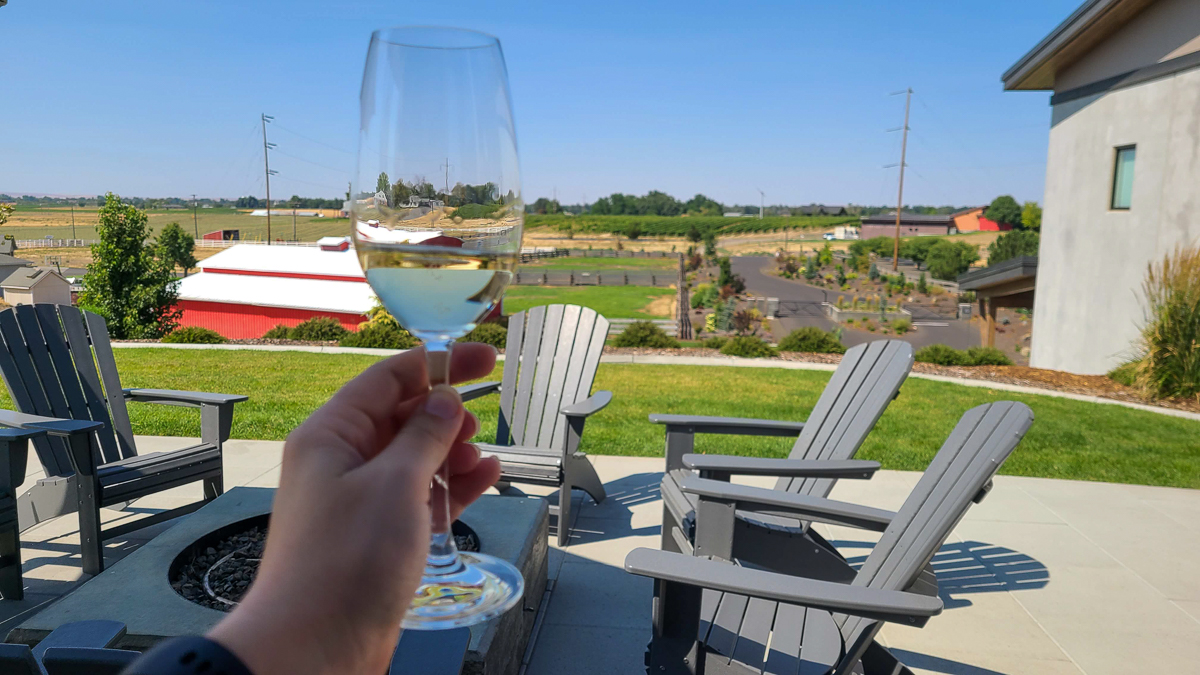 As a new wine drinker, fruit is your friend.
Your taste buds are used to fruits like strawberries, raspberries, tropical fruits, peaches, watermelon, and jammier things like blueberries or blackberries. Your taste buds are also used to flavors like vanilla, cocoa, and baking spices.
When selecting your first wines, the best wine for a beginner to select are wines with these familiar notes.
But, what does this mean for red and white wine, specifically?
Let's dig into a few examples and steer you in a direction where you can confidently choose more than just the best wine for a beginner, but the best red wine for a beginner, the best white wine for a beginner, and the best sweet wine for a beginner.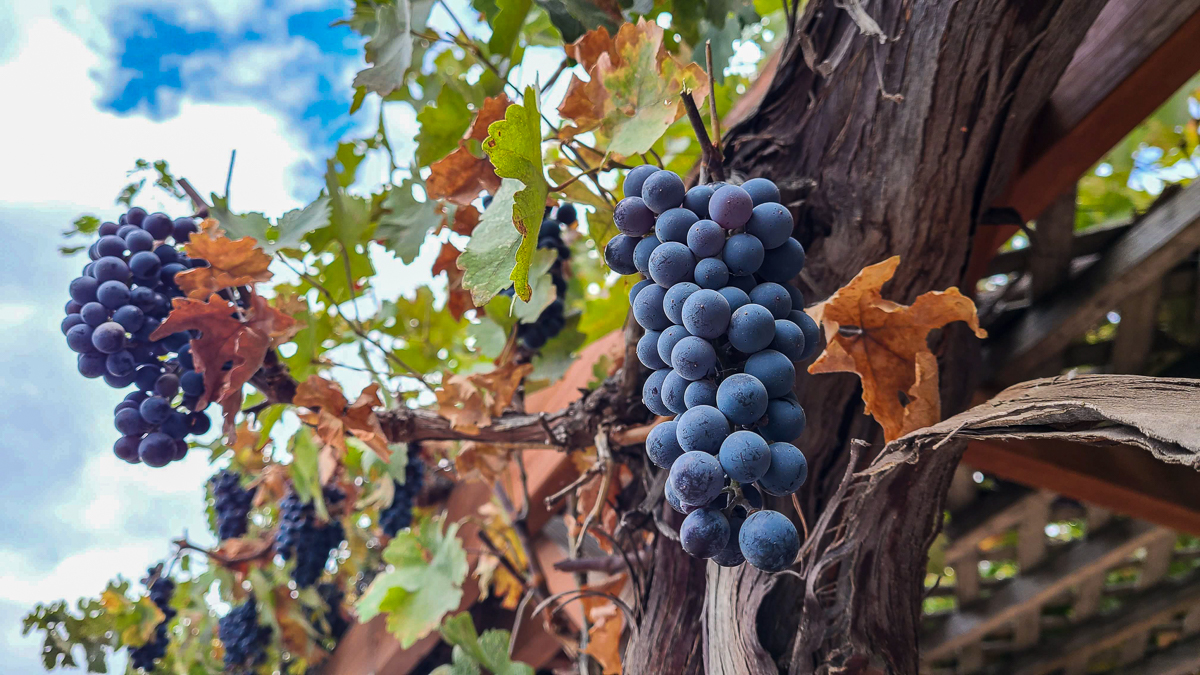 **Pro tip: wine tasting notes are complex, they're like graffiti in a glass. A few things to keep in mind: new wine drinkers should avoid wines that are "earthy" (as in, this tastes like I'm drinking a dirty horse blanket), or wines with notes like leather, tobacco, or charred meat. 
Best Red Wine for Beginners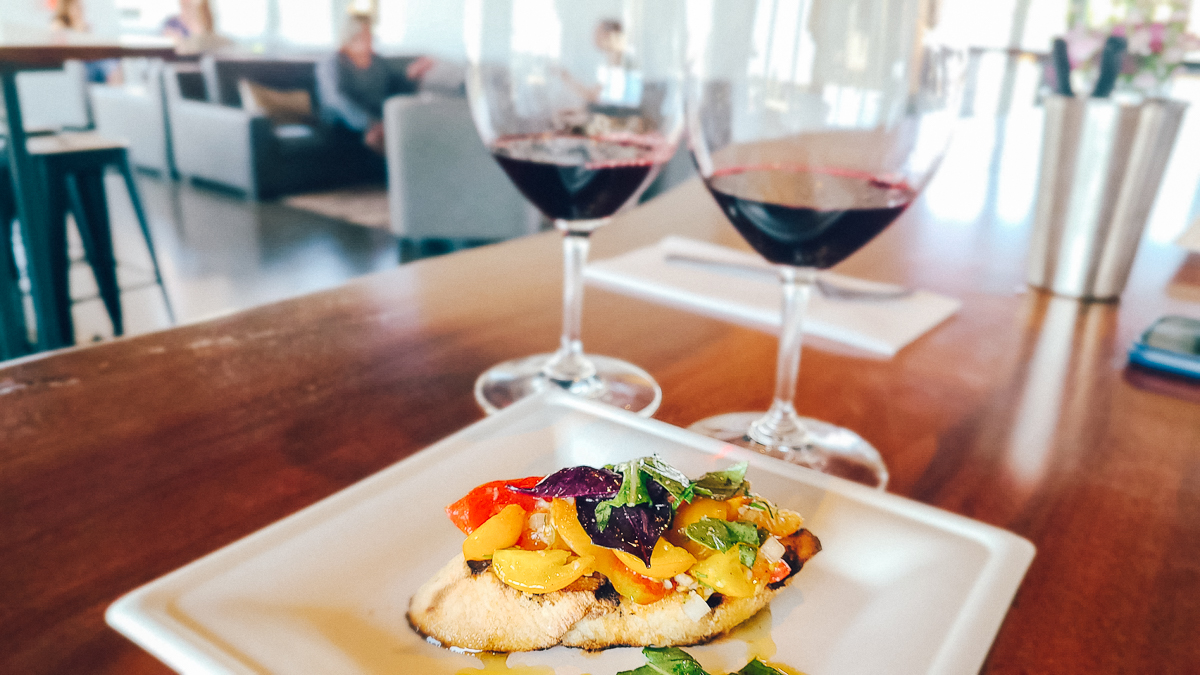 It's easy to associate red wine with big steak dinners on cold winter nights or old school, mouth-drying monsters (we're looking at you, tannins).
But, good news, my friend: the wine landscape is changing, especially where red wine is concerned.
Gone are the days when red wine was only associated with high alcohol and heavy tannins that go down about as smoothly as asking your boss for that raise you deserve.
Gone are the dark ages where red wine is served at a warmer temperature than white!
Allow me to introduce you to your new best (wine) friend: "chillable reds".
So why are these "chillable reds" one of the best red wine for beginners?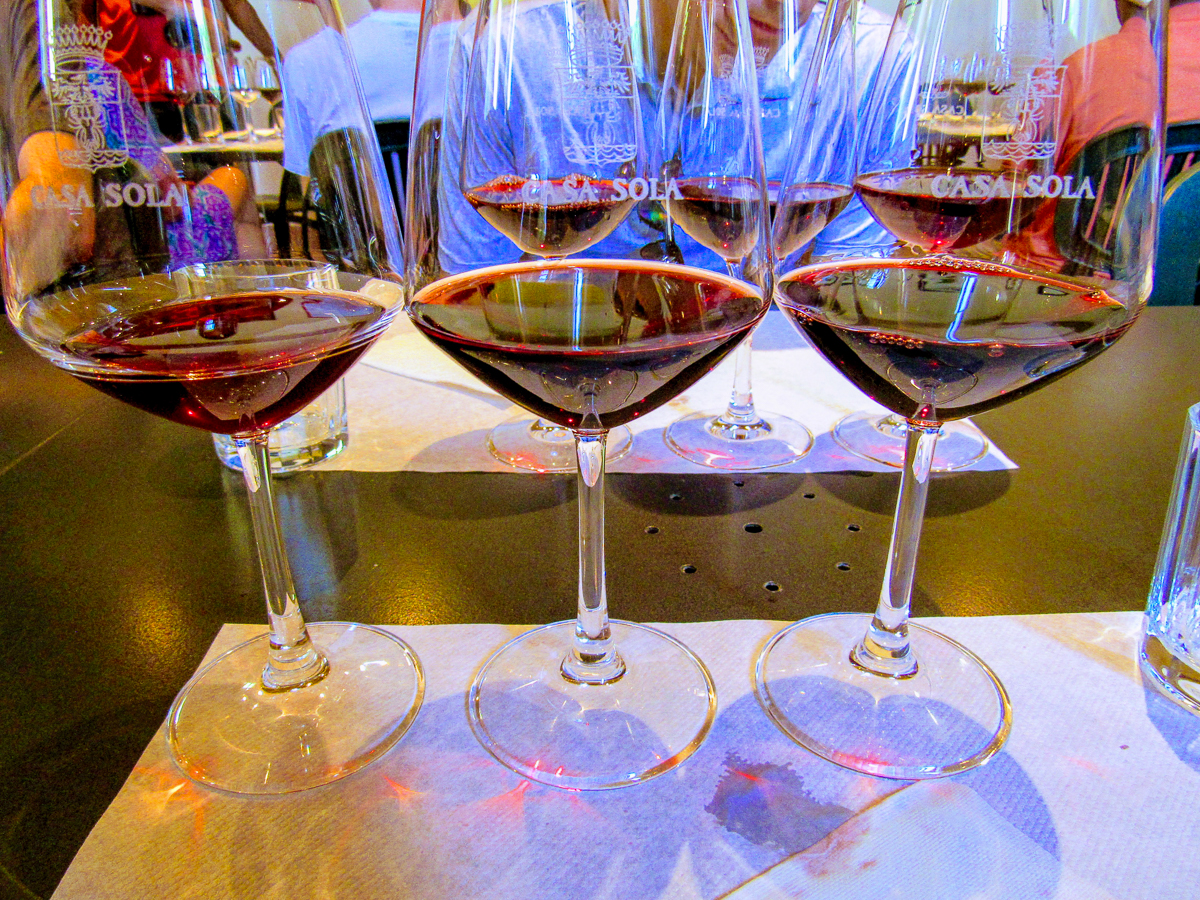 They're bursting with juicy fruit and acidity – to paraphrase: they're f*cking delicious.
When looking for the best red wine for beginners, these "chillable reds" should be near the top of the list because your taste buds are used to all those ripe fruit flavors. These red wines balance all that fruity goodness with acidity, which is that mouth-watering feeling you get when you taste something tart like a lemon or lime.
Fruit and acidity go together like Batman and Robin, like Napoleon and Pedro, like Mary Kate and Ashley Olsen – you get the idea.
"Chillable reds", as the name implies, are served about as cold as white wines.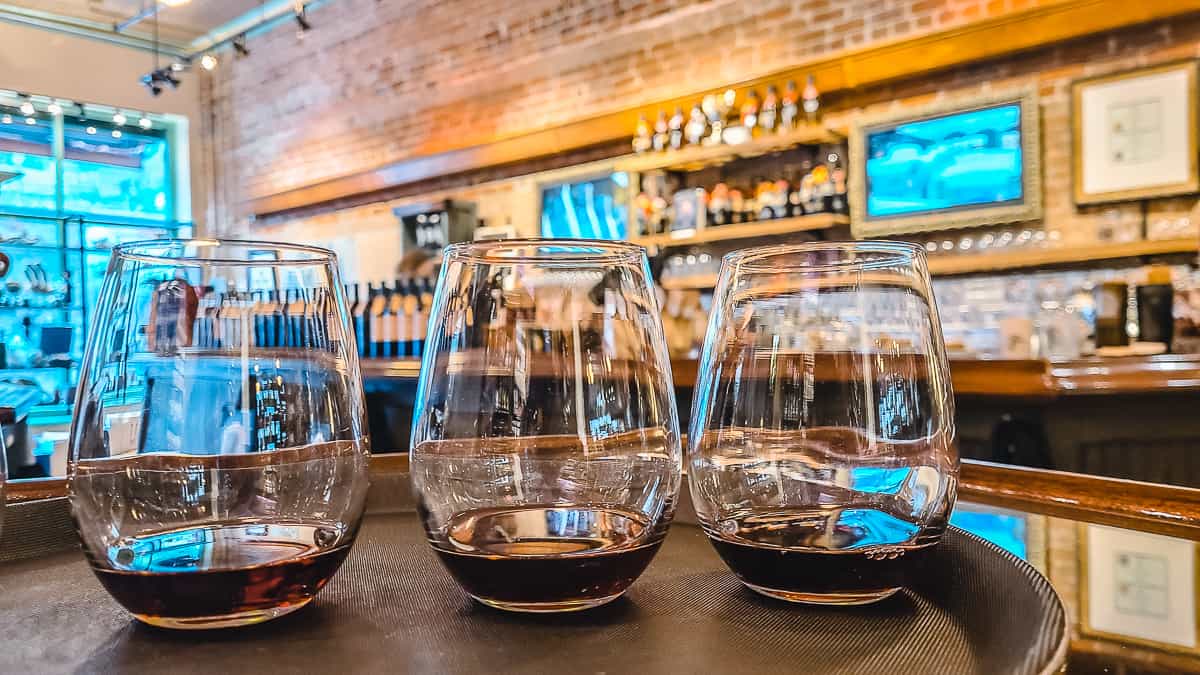 They're typically made by young winemakers experimenting with older, lesser-used grape varietals. We're talking Cinsault, Frappato (not a Starbucks drink, but does happen to be really fun to say with an Italian accent), Gamay (also known as Beaujolais), and Trousseau.
Not only are these wines super easy-drinking for someone just wetting their palate, they're also lower in alcohol (9-11%, on average), and inexpensive. The average bottle is about $20. This trifecta makes "chillable reds", in our opinion, the best red wine for beginners (or one of the best – we love wine so it's hard to pick a favorite!).
Also making the list of best red wine for beginners is Pinot Noir. Like many wines, Pinot Noirs vary a lot in style; it all depends on where the grapes are grown and how warm the climate is.
You can call these factors the "terroir" and impress your wine friends (terroir is the complete natural environment in which a wine is produced – soil, climate, topography, etc.).
Pinot from cooler climates, like Oregon, are elegant, earthy, and even a little mushroomy.
Save these slightly more complex Pinots for after you have a few tastings under your belt. In the meantime, opt for a California Pinot with notes of cherry, vanilla, warm spices, and some oakiness. The tannins are often soft, silky, and go down smooth.
Like the aforementioned "chillable reds", Pinot Noir is near the top of the list for best red wine for beginners because your taste buds won't be thrown off by flavors they're not used to. Pinot Noir is available pretty much everywhere, so getting your hands on a few bottles is easy.
Read to start sampling red wines?
Luckily for you, Amazon has started delivering to select areas. While they have a limited selection and don't carry all of the specific red wines listed above, we suggest you start with these for beginners:
Barefoot Sweet Red Blend, 750 ml
Underwood Cellers Pinot Noir, 750 mL
Best White Wine for Beginners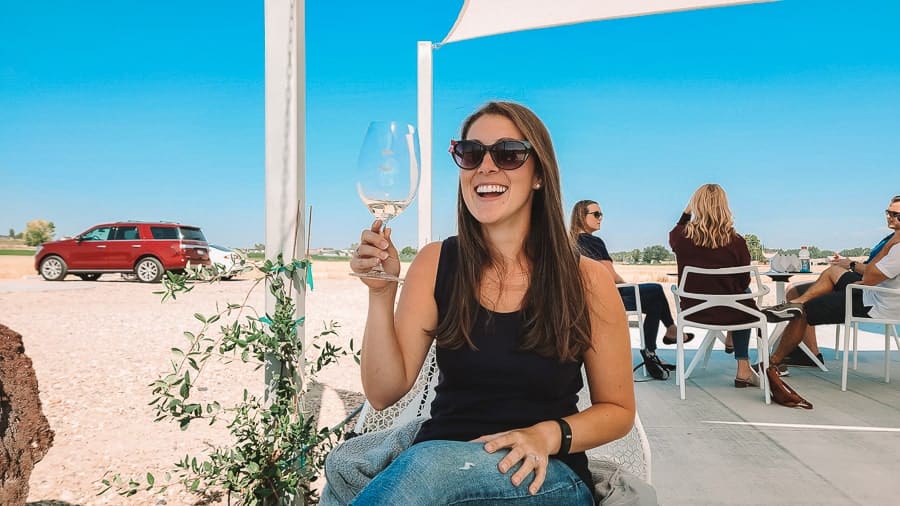 If you're looking for the best white wine for beginners, the good news is, you have a ton of options. New wine drinkers should consider white wines that are either: rich and creamy or cool and crisp (say 'hello' again to our old friend, acidity!).
Most wine drinkers will tell you that the first wine they tried was a Chardonnay. At this point, Chardonnay is pretty much the OG of introductory wines.
Besides it being the go-to wine at everything from work events to weddings, Chardonnay is considered the best white wine for beginners due to its taste profile.
New wine drinkers are attracted to Chardonnays from warmer regions like Napa Valley because these wines have a creamy oakiness and are rich with notes of Meyer lemon, vanilla and toasted brioche.
A list of the best white wine for beginners wouldn't be complete without the only wine that has spawned thousands of memes, t-shirt slogans, and Etsy shops. We're talking about rosé (all day).
Few things in life are better than an ice cold glass of rosé on a hot summer day. It's a favorite at backyard BBQs, the beach, oh, and fancy people on yachts in the South of France.
While we know rosé wines aren't technically white wines, the winemaking process is very similar to a white wine, so we decided to include it on our list of the best white wine for beginners.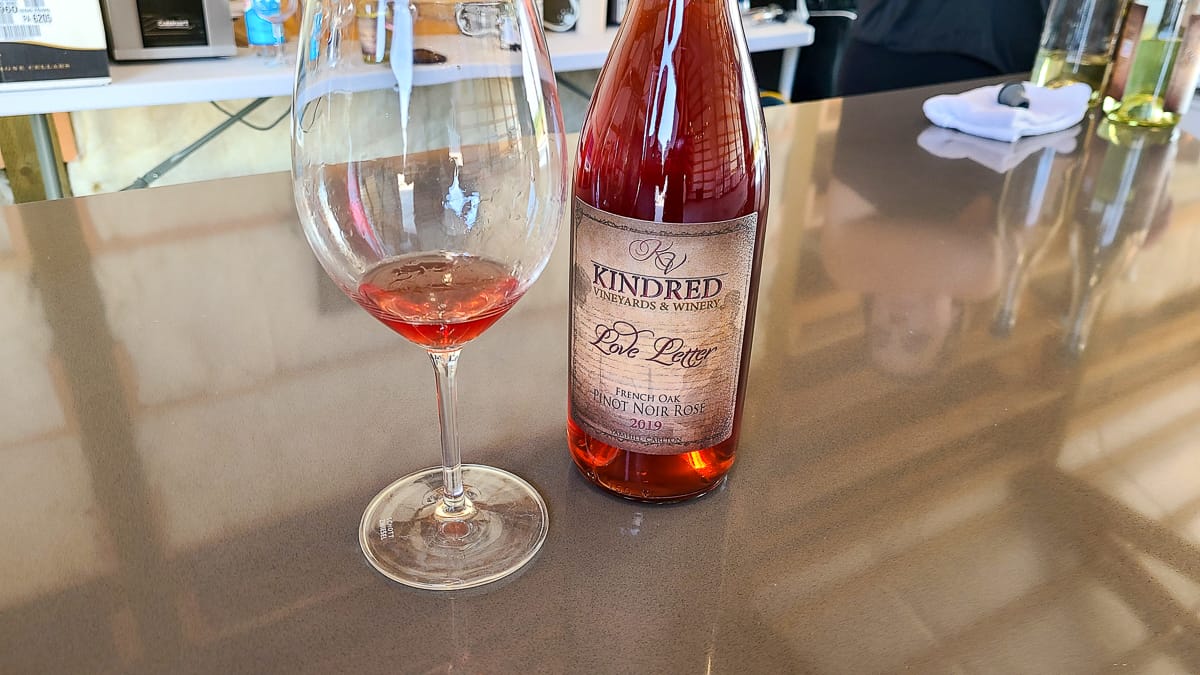 Don't like our classification? Drink another rosé until you agree with us! 🙂
Rosé wines actually get their pink-ish (sometimes orange) color from the red grape skins from which the grape juice is pressed. After the juice is pressed from the grapes (anything from Mourvedre to Pinot Noir to Syrah), the juice stays in contact with the skins to impart that rosy color.
The varying shades of pink (and, yes, the internet is ripe with plays on 50 Shades of Rosé) is dependent on how long the juice stays in contact with the pressed grape skins.
So, again, while not "technically" a white wine, we'll still include rosé on our list of the best white wine for beginners because its style is light and crisp.
Depending on the grape and the winemaker's style, rosé can be fruity (strawberries, watermelon), sweet (cotton candy, raspberries, cream), or lean and steely.
Bottomline: rosé is always a crowd-pleaser. It's also budget friendly. A good bottle will only set you back about $20. Rosés on the sweeter side are also one of the best sweet wine for beginners.
You can't talk about the best white wine for beginners and leave out Italy. Now, we know what you're thinking. There are literally thousands of native grape varietals in Italy.
As a new drinker, we won't even dare to go down that rabbit hole with you. But, hear us out.
Fiano is a wine from the Campania region of Italy. If you don't know, Campania is home to the Amalfi Coast – and lifestyles of the rich and famous. This area of Italy has some serious wine street cred.
Fianos are light-to-medium bodied and filled with notes of tropical fruit, honey, hazelnuts, and a little salinity. The light body, mixed with the notes of fruit, and Fiano's medium acidity, result in a wine that's great for new and seasoned drinkers alike.
Ready to try some white wine?
Amazon does deliver to select areas with limited selections. Here is what we suggest that's available through Amazon:
For a buttery flavored Chardonnay: Jam Cellars Butter Chardonnay, 750 ml
For a crispy, citrusy Chardonnay: Chateau Ste. Michelle Chardonnay, 750 ml
Best Sweet Wine for Beginners
The best sweet wine for beginners is a wine that's not only sweet, but fun. And do you know what's fun? Fizz. Fizz is fun. Bubbles are fun. Bubbles mean celebration. What better way to celebrate your new journey as a wine drinker than with some sweet sparkling wines?!
If you brunch (because who doesn't?), there's a good chance you've had Prosecco, by way of a Bellini.
Those standard brunch starters are a mix of peach puree and Italy's favorite sparkling wine, Prosecco. Prosecco is on the short-list for best sweet wine for beginners because of its taste and its price – you can get a good bottle for around $15. The pear, green apple, and soft creamy notes make a glass of Prosecco hard to put down.
And the nose-tingling tickle of bubbles as you sip is just an added bonus!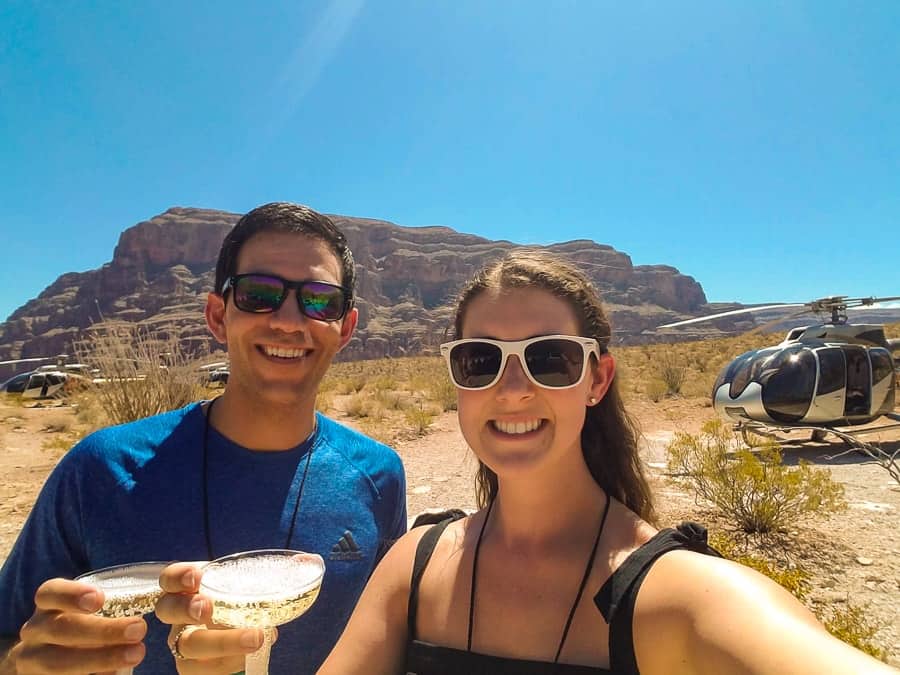 Speaking of bubbles, if you want to try something fancier (and really expensive), look to France for a bottle of Demi-Sec Champagne.
Demi-Sec Champagne is another of the top choices for best sweet wine for beginners because, first of all, who doesn't love champagne?
And second, it's totally quaffable (that means it's fun to drink and goes down easy), unlike its "brut" cousin, which is considerably more dry. Expect notes of pralines and toasted brioche.
These sweet Champagnes pair great with chocolatey or fruit-based dessert. But absolutely no judgement if you want to have it with appetizers; it's good with cheese too.
If we're making a list of the best sweet wine for beginners, Riesling is a must add. This versatile German grape can be bone-dry or decadently sweet.
In the glass, Riesling is usually a faint yellow. Sweeter bottles have notes of orchard fruits, honeycomb, and jasmine. This wine smells just as good as it tastes.
Because Rieslings have high acidity (noticing a trend here?), the result is a wine that's balanced and refreshing.
Amazon has started delivering to select areas with limited selection available. While they don't carry all of the specific wines listed above, we suggest you start with these:
Chateau Ste. Michelle Riesling, 750 ml
Overall Best Wine for a Beginner
If you're on the hunt for the best wine for a beginner, you're in luck! The world of wine is more accessible than ever. Young winemakers are crafting wines for a new kind of wine drinker, and all kinds of tastes.
The best way to know what kind of wine is the best wine for a beginner is to experiment. Start with wines whose flavors you know: juicy berries, tropical fruits, honey, baking spices, or vanilla. In the beginning, steer clear of complexity; your palate will appreciate familiarity.
Regardless of what anyone says, go with what you like. When you feel ready to experiment, branch out into wines with different taste profiles: wines with a little tannin, or a bigger body and less acidity.
Take notes in your phone, or in a wine notebook, of the styles you like and what you like about them.
This will help you pinpoint other styles that you'll begin to love.
And when you've leveled up your wine game, share your list of the best wine for a beginner with others who are new to the wine game and might be feeling that same level of intimidation you once felt!