The 5 Best Willamette Valley Wineries for First-Time Visitors
Heading to Oregon to sample some Pinot Noir or Chardonnay? While there are over 700 wineries in the valley, we think we've been able to find the 5 best Willamette Valley Wineries for your first visit.
Nestled in the heart of the Pacific Northwest, the Willamette Valley wine region in Oregon is a gem of the American wine industry. Known for its world-class Pinot Noir, this region produces about two-thirds of all the wineries in the state.
While this stunning region is known for producing some of the best Pinot Noir in the country, there is so much more to discover.
In addition to its world-class wine, the Willamette Valley wineries also offer stunning scenery, charming towns, and a variety of activities for visitors to enjoy.
Whether you're looking to relax and enjoy a glass of wine, explore the outdoors, or experience the local culture, the Willamette Valley has something to offer everyone.
We've been fortunate enough to visit the Willamette Valley twice in the last few years and have loved every second of it.
Short on Time? Here are the key takeaways:
When planning your trip, try to plan on visiting 1-3 wineries that are close together or you'll have a lot of ground to cover
In our opinion, don't miss the side-by-side tasting flights at Domaine Drouhin to compare Oregon wines against French wines
Our two favorite stops were both in Carlton
The best views can be seen from Van Duzer Vineyards
Map of Willamette Valley Wineries
Click to view the interactive map!
HOW TO USE THIS MAP: To view the layers and see the names of the places on this map, click the tab in the top left corner. You can select the check marks to show or hide certain layers. If you select the icons on the map, you will get more information about the point of interest.
HOW TO SAVE THIS MAP: If you select the star icon next to the map name, you can save this map to your Google Maps account. To view it, open Google Maps in desktop or on your phone, select the menu button, go to "Your Places," scroll to the right to Maps, and you will see this map.
About Willamette Valley
The Willamette Valley is Oregon's oldest and most renowned wine region (there are only 3 main AVA regions and 19 sub-appellations in the state).
Known for its Pinot Noir, Pinot Gris, Chardonnay, and Riesling, the valley is located in the northwestern part of the state, and is framed by the Coast Range to the west and the Cascade Mountains to the east.
The climate is cool and dry, with long, gentle growing seasons and the soil varies by sub-appellations, with a mix of sedimentary, volcanic, and alluvial soils. The cool climate of the region, combined with its unique soil types, creates ideal growing conditions for their main grape varietals, resulting in wines that are complex, elegant, and highly sought after.
Many of these wineries have sustainable and biodynamic farming practices, which prioritize environmental responsibility and respect for the land.
Willamette Valley AVAs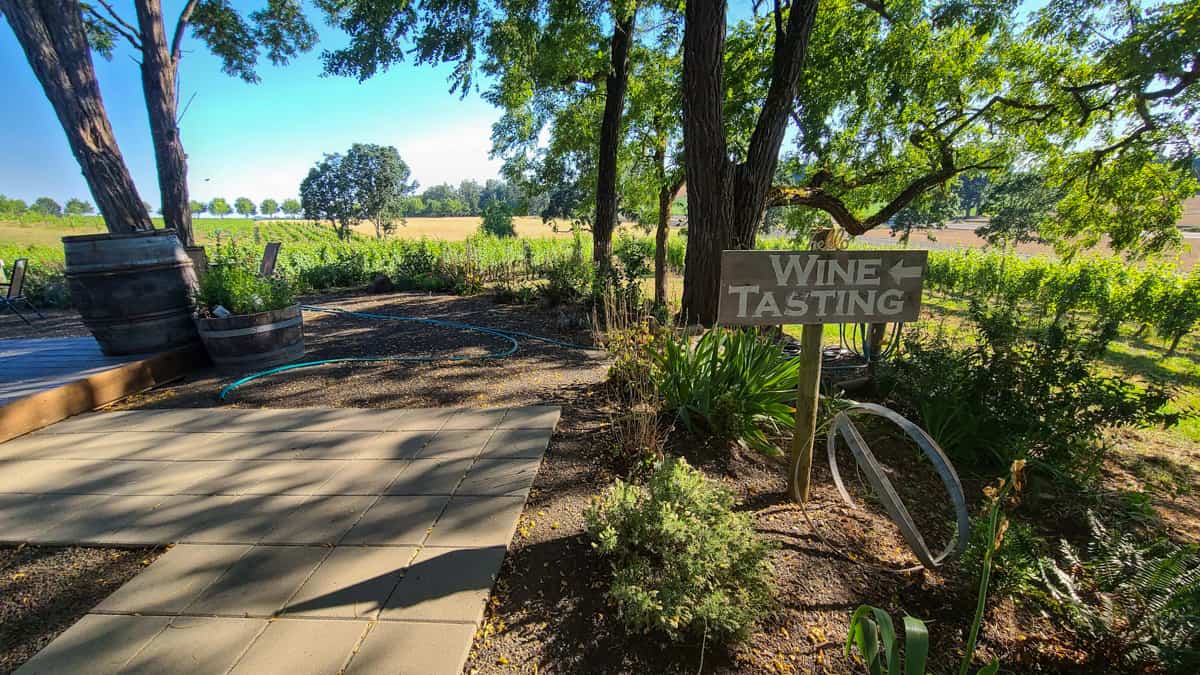 The Willamette Valley is divided into 11 sub-appellations, each with its own unique terroir that contributes to the distinct characteristics of the wines produced within them. The most famous sub-appellations are the Dundee Hills, the Chehalem Mountains, and the Eola-Amity Hills.
We managed to explore 6 of the 11 AVAs in 2023 and we were able to taste the differences in the wines produced in each area which helped to provide a deeper understanding of the Willamette Valley's diverse wine region.
Tips for Visiting Willamette Valley Wineries
Best time to visit the Willamette Valley
The best time to visit the Willamette Valley wineries is during the summer months, from June to September, when the weather is warm and dry, and the vines are in full bloom. However, this is also the busiest time of year, so it's important to plan ahead and make reservations in advance.
The fall months (September-November) can also be a great time to visit, as the leaves start to change and the harvest season begins when the weather is mild and the crowds are smaller.
The winter (December-February) can be cold and wet. However, if you're looking for a winter getaway, the Willamette Valley can be a beautiful and romantic destination. Just be sure to pack accordingly!
The Willamette Valley hosts a number of festivals and events throughout the year, including the Oregon Wine Festival, the Pinot Noir Celebration, and the Food & Wine Classic.
How to plan your visit
When planning your visit to the Willamette Valley wineries, it's important to research the different wineries and make a list of the ones you want to visit.
Many wineries require reservations, so it's important to book your tastings in advance.
It's also a good idea to plan your route ahead of time, as many wineries are located in rural areas and can be difficult to find or aren't open when you arrive since they are small.
Wineries in the Willamette Valley
How many wineries in Willamette valley?
With over 700 wineries in the region, it can be overwhelming to decide which ones to visit.
Here are the wineries we visited in the area that are known for their exceptional wines, unique experiences, and beautiful settings. We personally consider these some of the best Willamette Valley wineries to visit on your trip!
1. Van Duzer Vineyards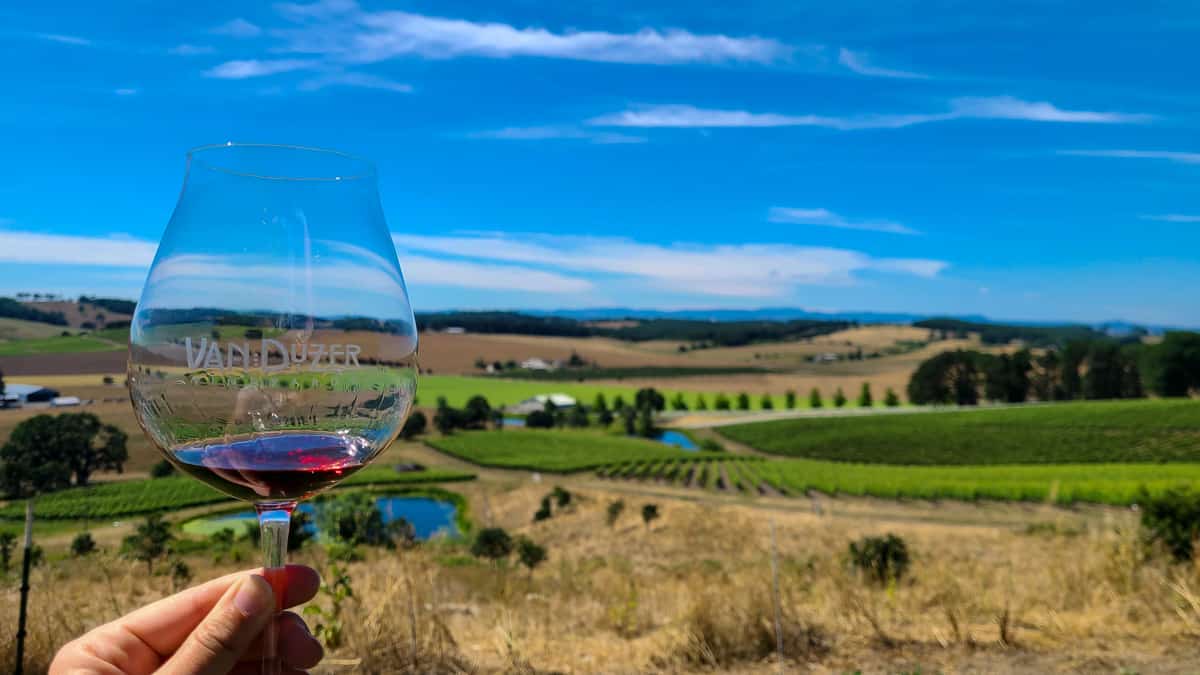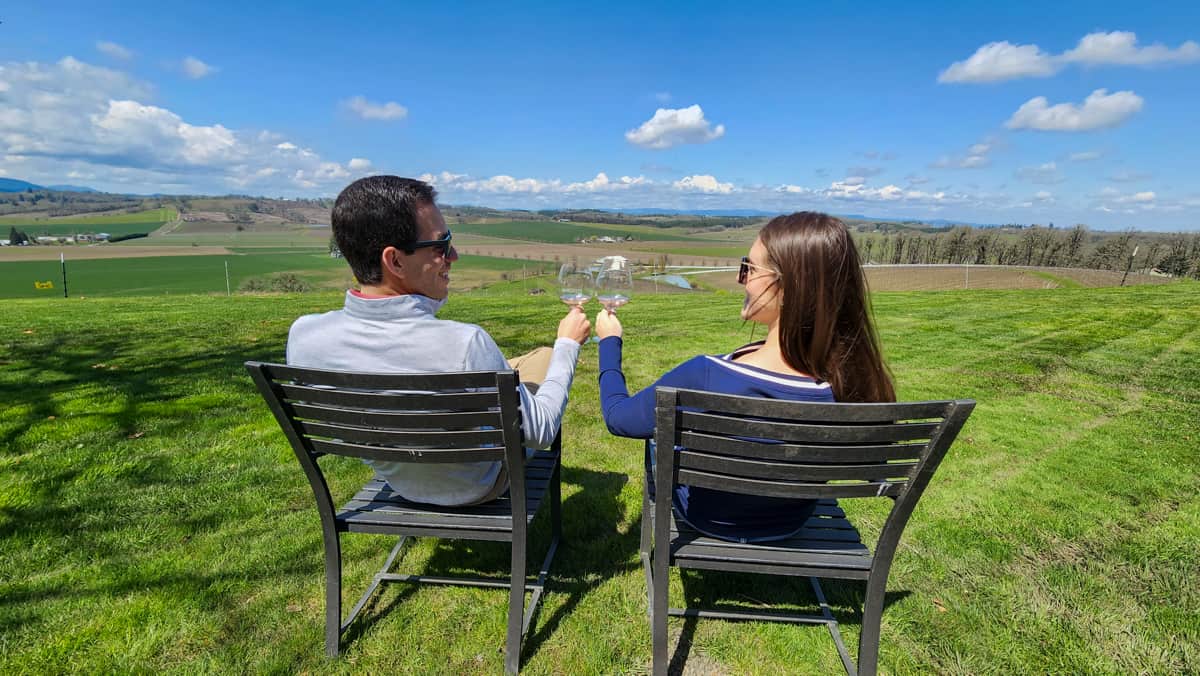 Hours: Daily from 11AM – 5PM
Food Available: Yes
Reservations Required: No, but encouraged
Located in the middle of Oregon's famed Willamette Valley, Van Duzer Vineyards was one of the early entrants to the wine scene in the now namesake American Viticultural Area (AVA) of the Van Duzer Corridor.
Carl and Marilynn Thoma had their eyes on the foothills of the Van Duzer Corridor back in 1998. They knew something special was brewing in that microclimate, especially when it came to crafting top-notch Pinot Noir. So, they staked their claim on a prime estate perched high on a knoll, surrounded by vines on three sides, creating the most sensational 360-degree view.
Now, what makes this place even cooler (literally) is the mighty marine winds that come whistling through the Corridor. These breezes play a big role, keeping the temperatures just right and ensuring a killer growing season, year after year. Oh, and get this, part of the winery is buried into the hillside. Yeah, they're all about that cool, consistent temperature.
Like almost every other Oregon winery, Pinot Noir is definitely one of the highlights here, but they also grow Pinot Gris, Pinot Blanc, Chardonnay, and Syrah varietals on their 80-plus acre estate.
Their estate and winery capture the essence of that unique microclimate, creating wines that are as captivating as the winds that shape the region. This is the best Willamette Valley winery to visit for their views so try to visit on a sunny day!
2. Cristom Vineyards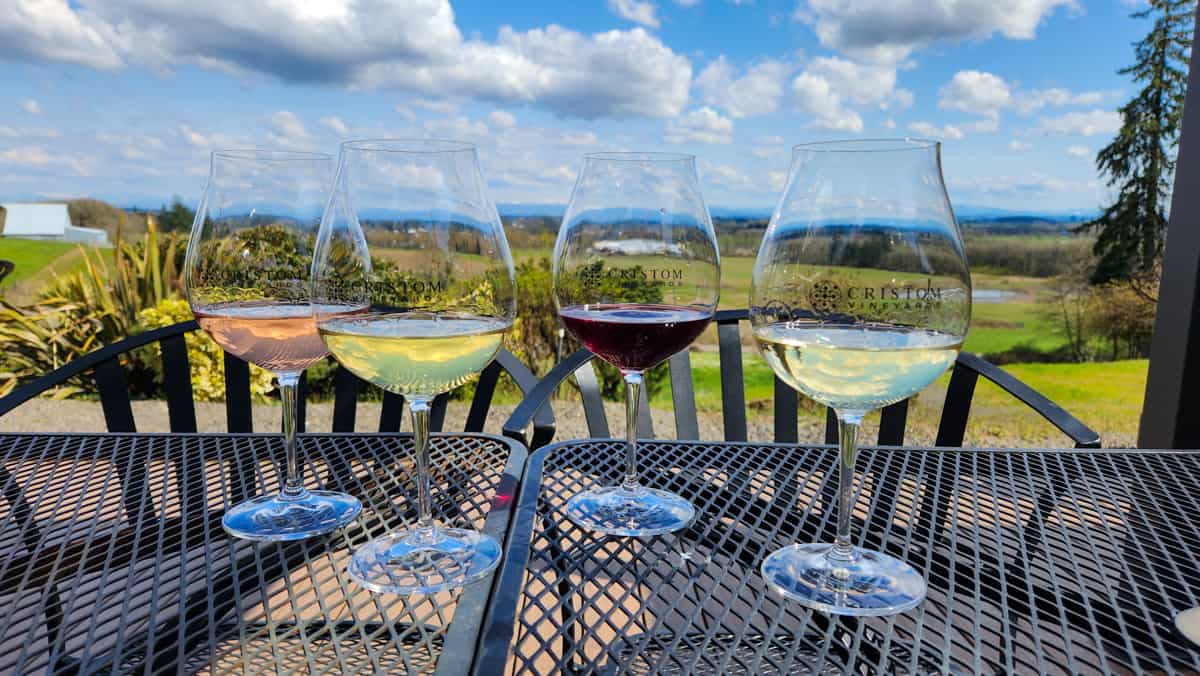 Hours: Daily from 11AM – 5PM
Food Available: Yes, but can bring outside food too
Reservations Required: No, strongly encouraged
Cristom Vineyards, a family-owned winery, has been rocking the Willamette Valley wine scene since 1992. The Gerrie family, the masterminds behind this operation, had one mission: to create exceptional wines that let the unique characteristics of each vineyard site shine using traditional winemaking techniques.
Located in the Eola-Amity Hills AVA, Cristom Vineyards is perfectly positioned in the heart of Oregon's Willamette Valley. Picture a volcanic island chain with ever-changing, diverse soils and some seriously influential winds shaping the vineyards. Those winds bring vibrant acidity to the wines, making them lively and fresh.
The estate covers over 240 acres, with 90+ acres dedicated to Pinot Noir and they are allocating more room for Chardonnay as the years progress. And get this—the five estate vineyards are named after cherished family members, each one given special attention to highlight its unique soil, elevation, and exposure in every sip.
These folks take their farming seriously, going all-in with biodynamic and organic methods and keeping the long-term health of the land in mind. They believe that the true essence of terroir—that magical combo of soil, climate, and vineyard location—truly comes alive in their wines. All this TLC results in beautifully balanced wines with intense flavors, solid structure, and impressive length.
The wines of Cristom Vineyards are highly regarded by critics and consumers alike. The winery has won numerous awards, including Wine Spectator's "Winery of the Year" in 2009. Cristom Vineyards wines are available in all 50 states and in over 20 countries around the world.
While reservations aren't required, we did reserve a 90-minute tasting that showcased 5 seasonal wines. We enjoyed the views and wine so much, we stuck around on the patio for another glass.
3. Domaine Drouhin Oregon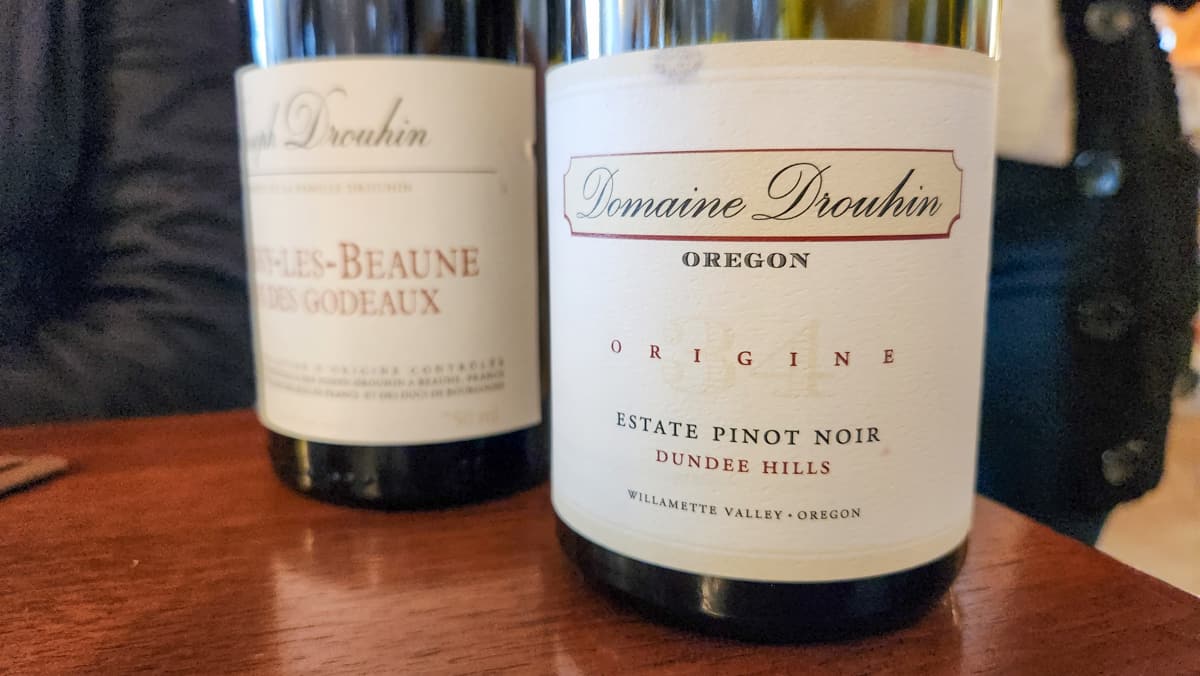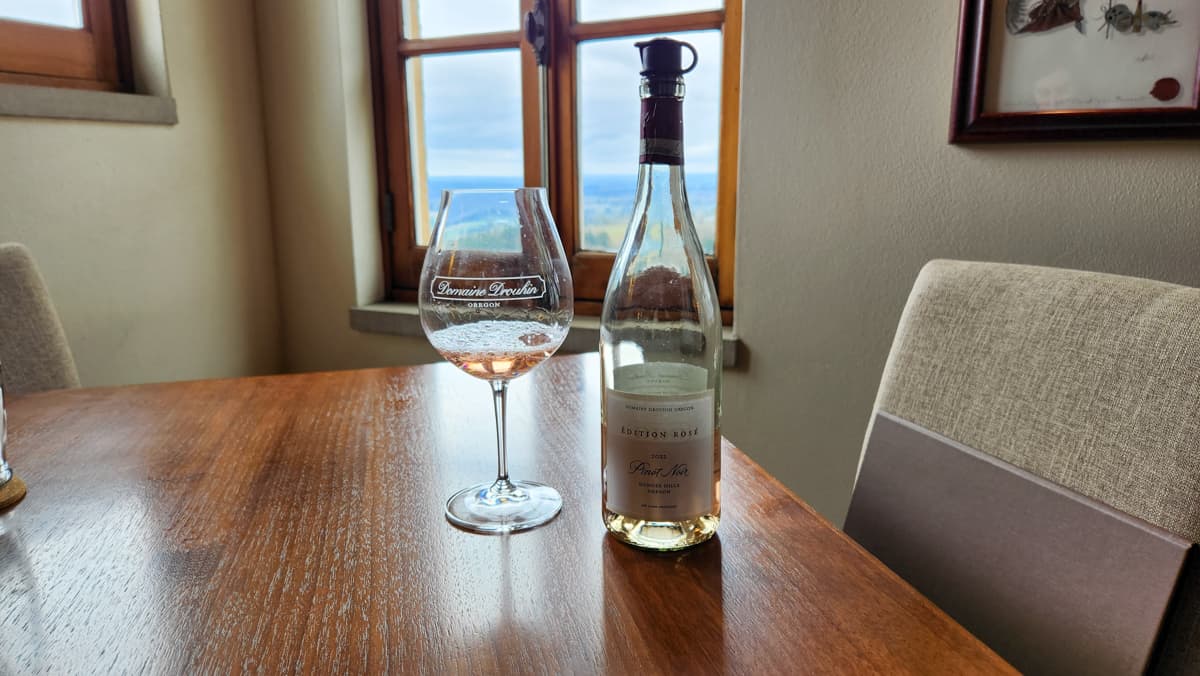 Hours: Daily from 10AM – 3PM
Food Available: Yes
Reservations Required: Yes
Let me introduce you to the Drouhin Family, a winemaking dynasty with deep roots in Burgundy, France, that has extended its expertise to the picturesque Dundee Hills of Oregon. Their OG France location, Maison Joseph Drouhin, was founded in 1880 and has cellars that stretch from the historical Cellars of the Dukes of Burgundy to the Moulin de Vaudon, an 18th Century watermill in Chablis.
Wanting to create an Oregon estate winery that could give the great vineyards of Burgundy a run for their money, Domaine Drouhin Oregon was born and has been producing exceptional Pinot Noir and Chardonnay wines for over 30 years.
Situated atop the beautiful Dundee Hills, their 235-acre estate benefits from gentle slopes that capture the perfect balance of breezes and sunshine, allowing them to bring a wealth of experience and influence from their Burgundian winemaking tradition to the region.
Nestled among the dozens of Pinot Noir vines, you'll find 13 acres of Chardonnay, planted at various elevations, mirroring the practices of Burgundy where the two grape varieties often grow side-by-side.
When we visited, we reserved The 1880 Connection tasting where you sample a side-by-side comparison of their wines crafted from the same grape varietals grown 7,500 miles apart by Domaine Drouhin Oregon and Joseph Drouhin in Burgundy. We found this to be such a unique and different experience that very few wineries can actually offer and thought it was worth every penny.
4 .Flâneur Wines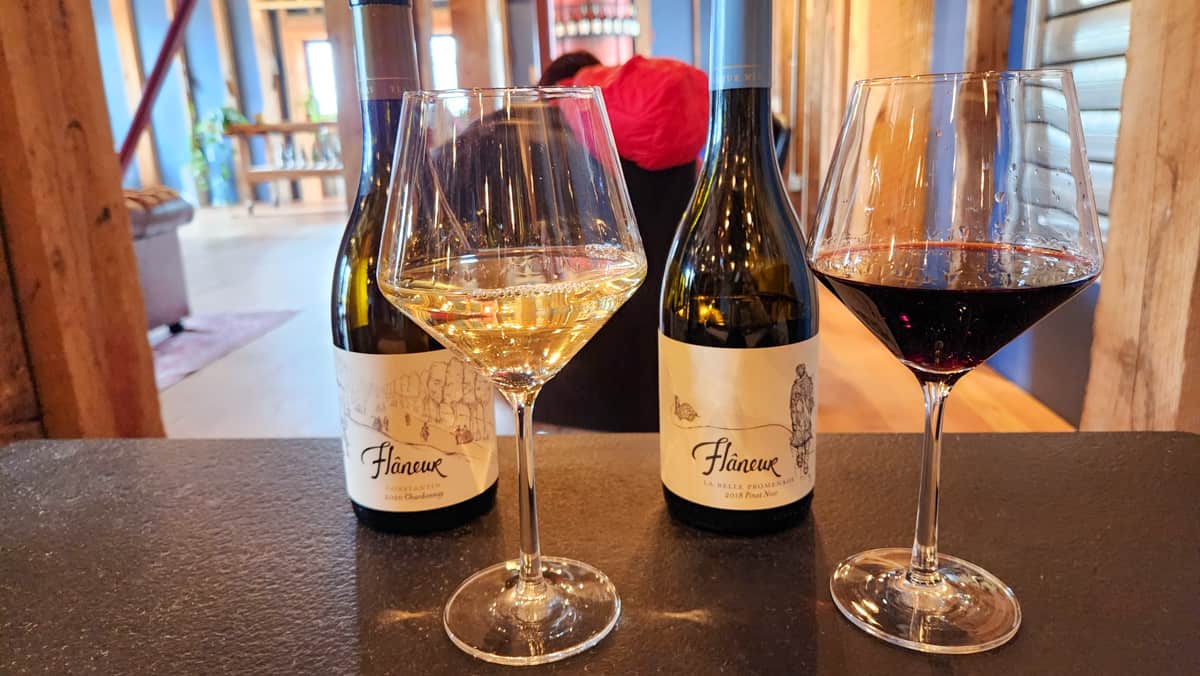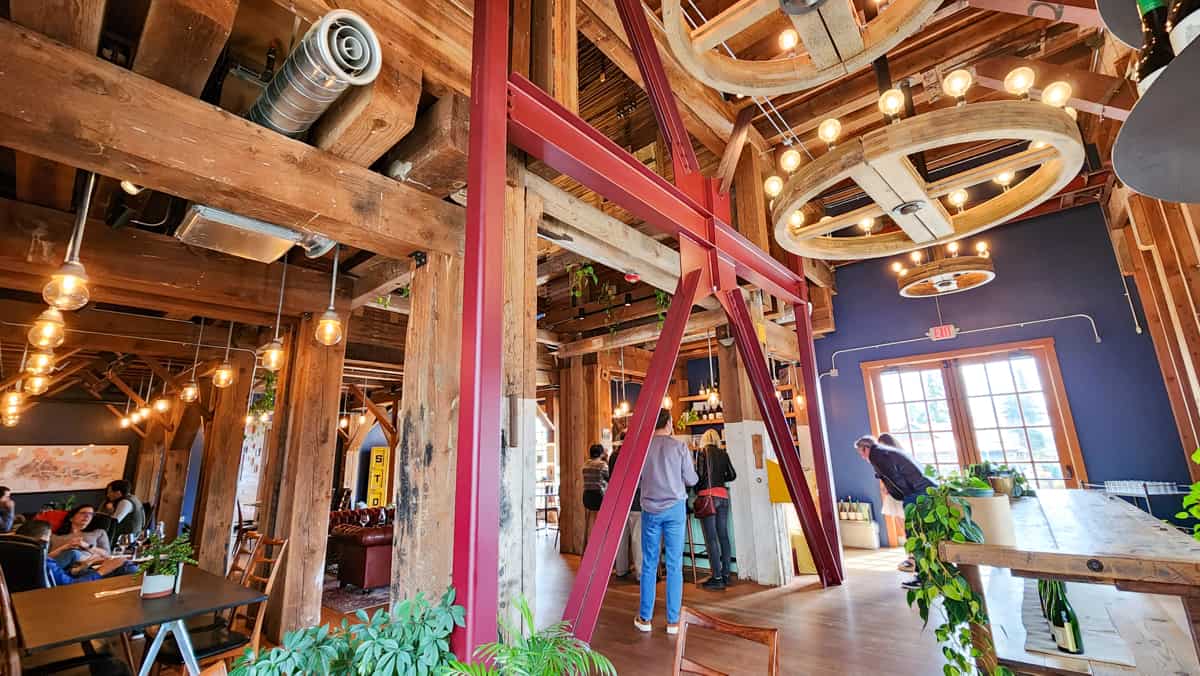 Hours: 11AM – 5PM
Food Available: Yes
Reservations Required: No
Flâneur Wines is a boutique winery located in Carlton, Oregon and in the sub-region called Yamhill-Carlton as part of the Willamette Valley AVA.
Established in 2013 by four friends who shared a passion for wine, Flaneur Wines is a relatively new winery that is quickly making a name for themselves among the wine scene.
The winery's name comes from the French word "flâneur," which means "a person who walks the city in order to experience it."
In addition to their great wines, their location is also one worth visiting. Their tasting room is located in a rehabilitated Grain Elevator, just off the main street in Carlton. A historic landmark in Oregon's Willamette Valley, this grain elevator now serves as a multi-level facility for exclusive wine tastings, food pairings, and elevated experiences, aiming to enhance the wine-centric town of Carlton and provide a high-quality wine and food offering in a structure steeped in heritage.
We sat on the ground level to really take in the unique perspective of the structure while we sipped on a glass of their Cuvée Constantin Pinot Noir. It was so good, we got a bottle to-go!
5. The Carlton Winemakers Studio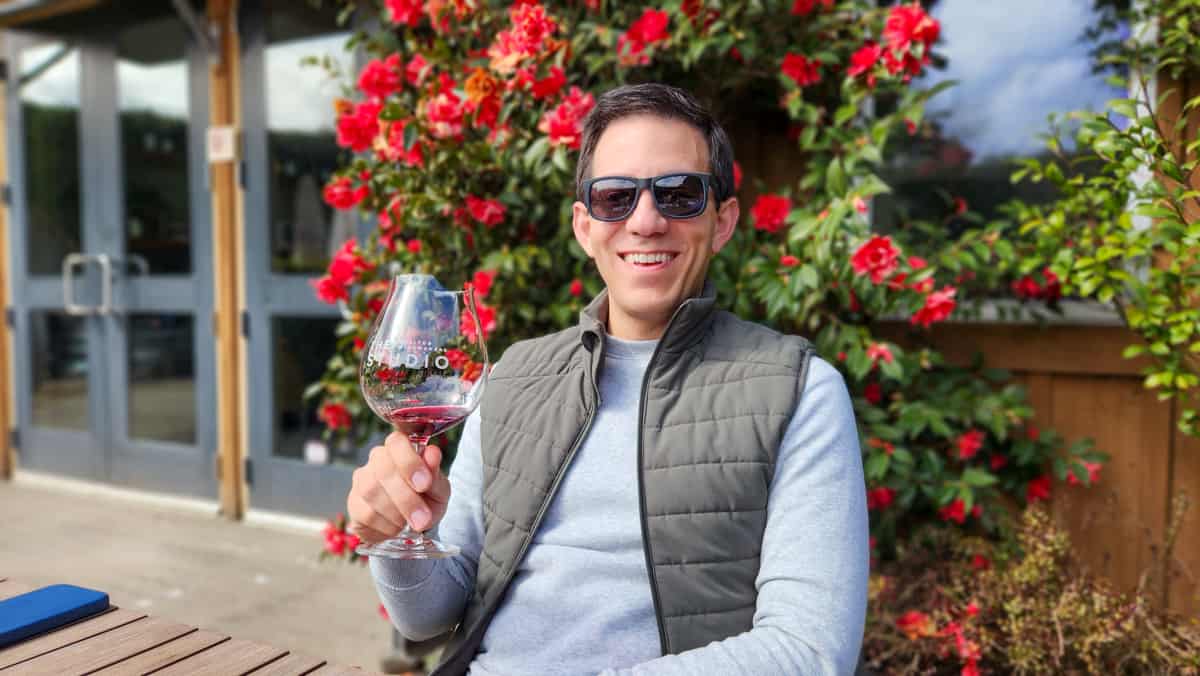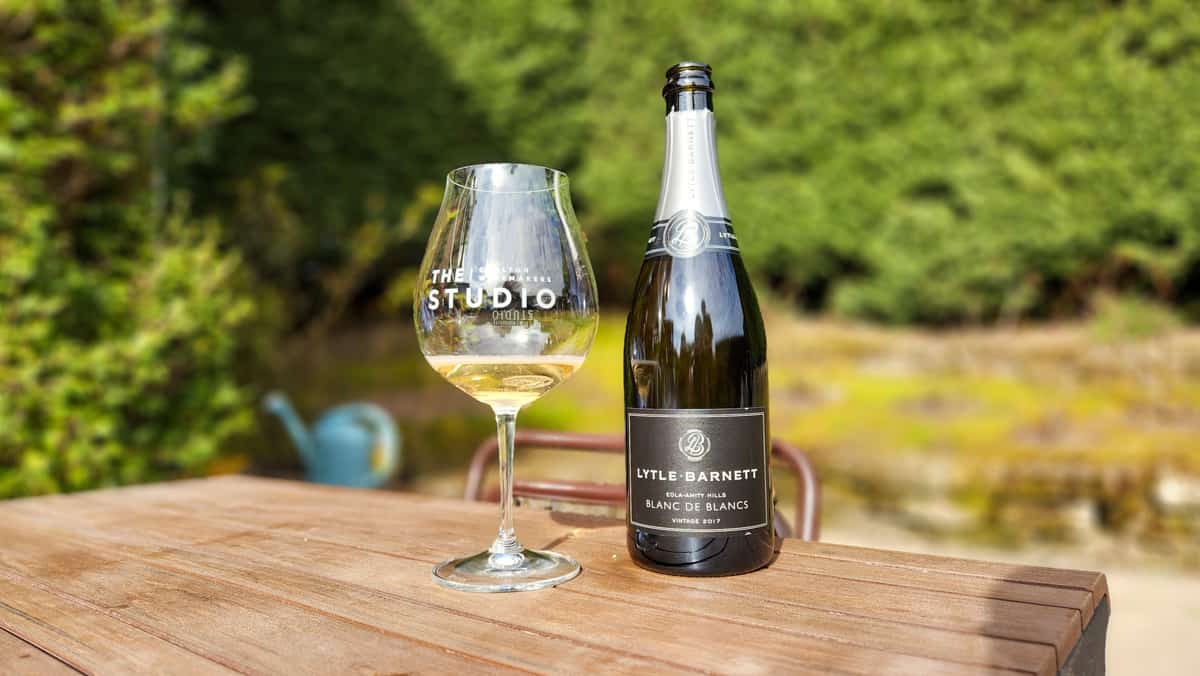 Hours: 11am-5pm
Food Available:
Reservations Required:
The Carlton Winemakers Studio is a unique concept in the Willamette Valley wine scene. The studio is a shared winemaking facility that is home to a number of different winemakers, each producing their own wines under their own labels.
The Studio brings together a group of renowned winemakers who share equipment to produce a variety of high-quality wines, including Pinot Noir, sparkling wines, and dessert wines. What's really cool is that these wineries share equipment and have a shared tasting room open to the public, so you can explore a diverse range of high-quality wines all in one place.
While the equipment used to make the wine is shared, they are all producing such unique wines that it's hard to decide where to start when doing a tasting. Their staff is incredible at helping you navigate the lengthy menu options and for us personally, they excelled at creating the perfect tasting.
The Willamette Valley wineries are a true paradise for wine enthusiasts. With a rich history and a wide array of wineries to choose from in the AVA, there is something special being crafted and everyone should be open enough to check it out.
Whether you're a devoted Pinot Noir lover or simply enjoy savoring a glass of wine, this region offers a diverse selection of exceptional wines that will captivate your senses.
So why not embark on a wine adventure in the Willamette Valley and experience firsthand why it is hailed as one of the world's top wine destinations?
While everyone will have a different list for the best Willamette Valley wineries, we believe these 5 offer visitors something remarkable with each location offering a different experience.
Still thirsty for more?
We have a few more guides for Oregon:
To see all our shenanigans in the area, check out our Youtube video here: