How to spend 3 days in Boston, MA
When deciding on how to spend 3 days in Boston, there a few things to keep in mind for a Boston itinerary such as weather, attractions, history and more.
Boston is an incredible city and it's easy to cover a large amount in a long weekend as it is compact and easy to walk.  We've been to Boston twice and there is always so much to both in summer and in winter.
Short on Time? Here are the key takeaways:
You can easily break down exploring Boston by neighborhoods to maximize time
Bell in Hand Tavern is one of the oldest bars in the city
In our opinion, do NOT miss out on eating at Flour or grabbing a beer at Trillium Brewing
This post was originally published in April 2019, and was updated in June 2023.
**Boozing Abroad contains affiliate links throughout the site. If you choose to purchase items through these links, we will earn a small commission at NO extra cost to you. Read the full disclosure policy here**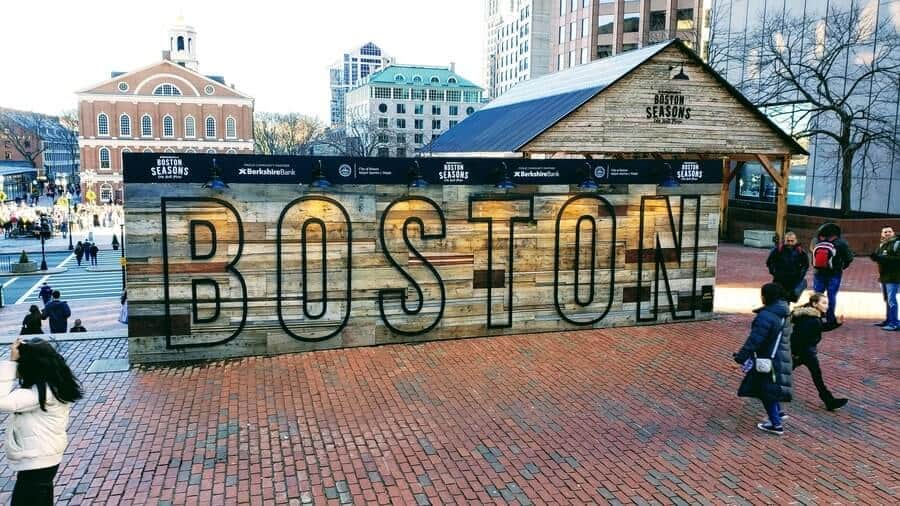 Brief Boston History
Boston is a city like no other in the United States. A quick timeline for emphasis:
1620 – Pilgrims landed in Boston

1636 – Harvard was founded in Cambridge

1654 – Green Dragon Tavern was established

1773 – Tea is thrown into the harbor

1775 – Paul Revere rides a horse

1856 – Boston Creme Pie was created

1861 – MIT was founded

1795 – Bell in Hand Tavern opens

1901 – First Annual St. Patty's Day Parade in Boston

1984 – Sam Adams Brewery opens
What? Not the timeline you were expecting? These events are very important to Boston's history and make for excellent things to do while visiting Boston.
Day 1 – Boston Attractions
Prudential Center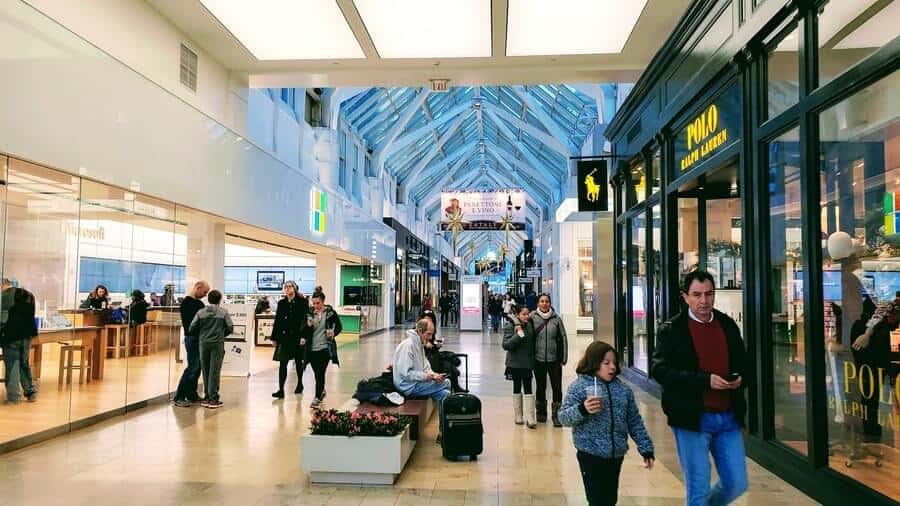 In our opinion, this is the epicenter of Boston. If you are looking for a place to stay in Boston, you can't go wrong staying somewhere that is walkable from the Prudential Center. 
Complete with an upscale mall, restaurants, a 50th-floor observation deck, and more, this is a great spot to hide from the cold wind and warm up your hearts with some shopping and eating. 
Close to practically everything or just a short T ride away, this spot is ideal.
Newbury Street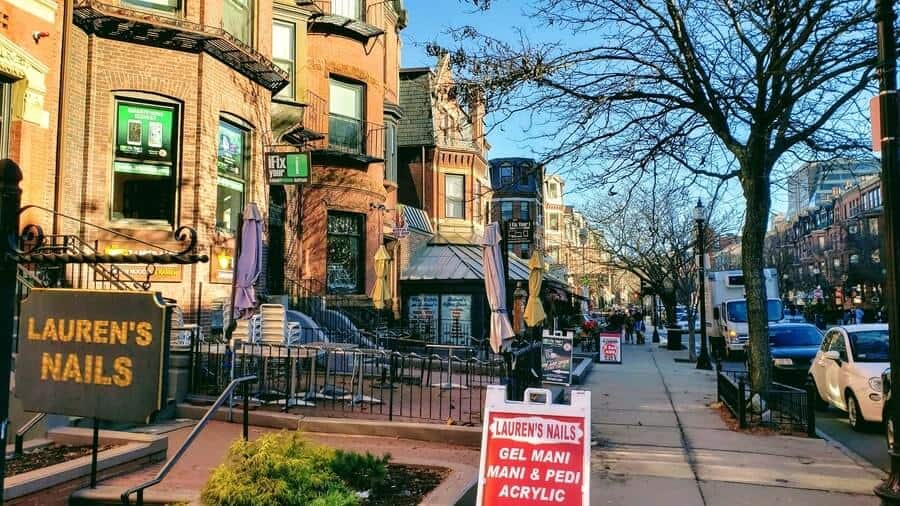 Newbury Street in Boston has so much notoriety that it has its own website. Food and shopping for the high-dollar folk, you'll be sure to find a one-of-a-kind treasure among these stores. If nothing else, it's a great stroll down eight blocks that will end in the Boston Common.
The Boston Common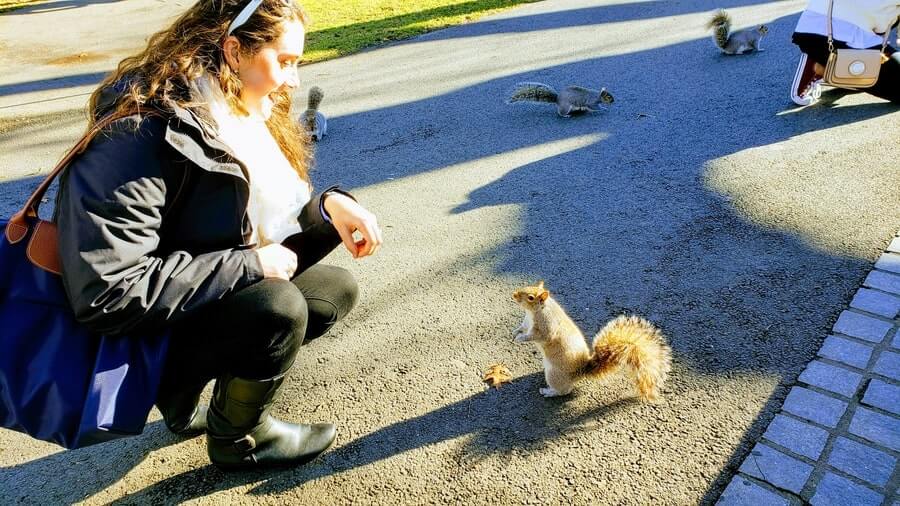 Have you ever seen an obese squirrel? I know that's a ridiculous question, but the squirrels in this park are worth seeing alone! Maybe it was because it was winter and these furry creatures packed on a few extra layers of pudge before the bitter cold, but these squirrels were something else. Grab a bag of peanuts and you can feed them. Don't forget food for the ducks too!
This central park is 50 acres in size and smack dab in the middle of Boston. Well, not smack dab in the middle, but pretty close. With a gorgeous view of the city (and overweight squirrel population), the Common is also home to an iron duck statue (seriously), a pedestrian bridge, horse stables (for the police) and during the winter, an ice skating rink. The State Capital can also be found bordering the Common along Beacon Street.
If nature is getting to you and you want to go where everybody knows your name, the iconic Cheers Bar is located along the edge of the park on Beacon Street. Pop over for a picture with the sign.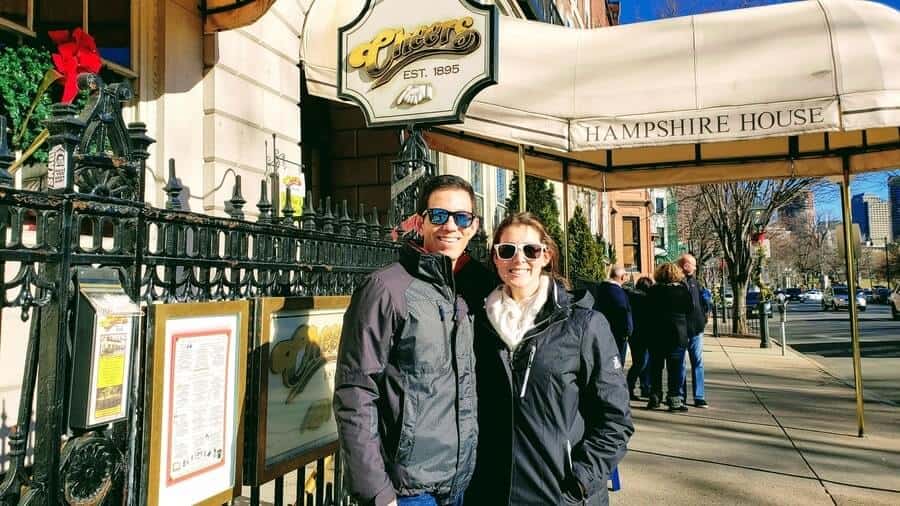 Esplanade Park
Esplanade Park is on the Charles River shoreline of Boston and technically part of Beacon Hill. There is an amphitheatre, an outside bistro, and a long paved path that runs along the shoreline. Ideal in the summer time for the 4th of July fireworks show, we froze our tushies off taking these photos in winter so you better enjoy them!
Beacon Hill
If you Google "Beacon Hill in Boston", you will see millions of pictures, quite literally, of the same street. Ta-Da!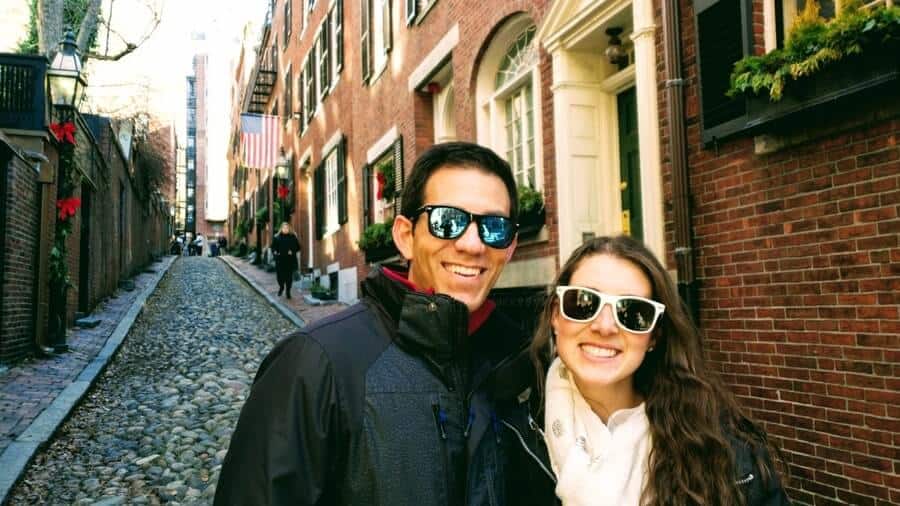 Beacon Hill is one of the oldest sections in Boston and is known for being very picturesque. Victorian homes line the steep streets which adds to the charm of this neighborhood. There are some shops and cafes here, but mostly, you'll come to take photos.
Lunch at Quincy Market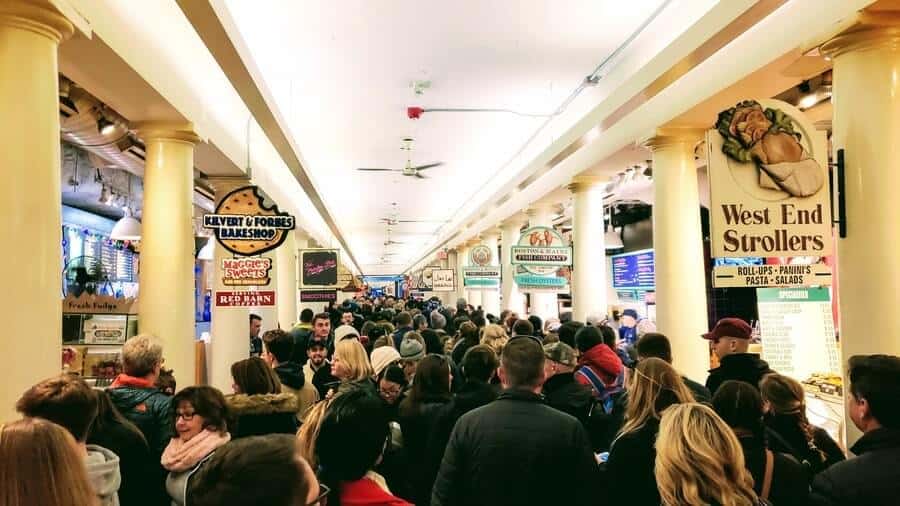 As you can see from this picture, this place was an absolute cluster – it surpassed organized chaos.
People were literally on top of one another trying to grab a bite to eat. Quincy Market, aka Faneuil Hall, is a food hall which is sort of like a cafeteria or a massive food court.
Every type of food was represented here, but being in Boston means you have to try the CHOWDA.
Appropriately named, Boston Chowda Company offers a basic Boston menu: chowders, rolls and pot pies. We split a hot buttered lobster roll, cup of lobster bisque, and a water for the low price of $29.99.
Yep, that's 1 sandwich and 1 cup of soup folks! No pictures of our meal as we ate it standing in a stair corridor. However, that did not take away from the taste, which actually was quite delicious.
Bell in Hand Tavern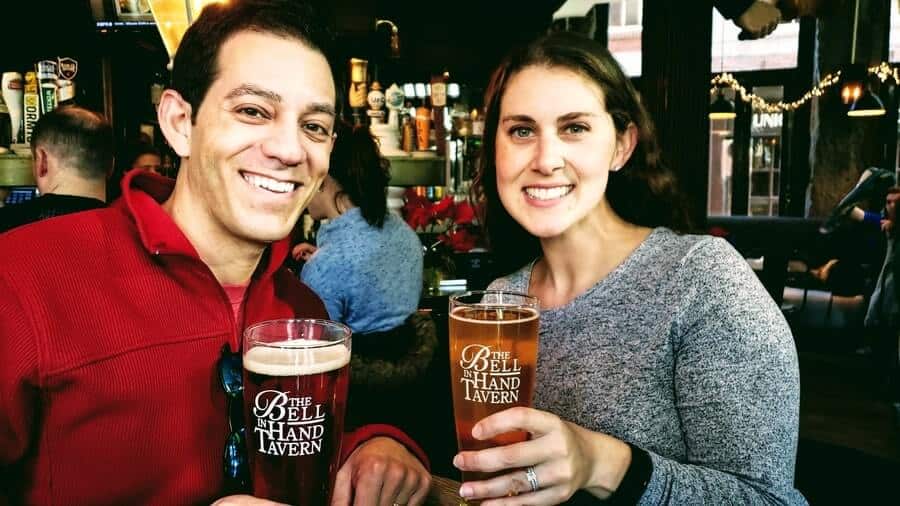 Established in 1795, when George Washington was President for his second term and there were only 15 united states, Bell in Hand Tavern is one of the oldest continuously running taverns (excluding prohibition) in America and conveniently located in downtown Boston.
Its founder, Jimmy Watson, hated liquor and only served ale at this tavern.
His ale was so thick that it was served in 2 mugs – 1 for just the ale and 1 for just the froth!  While the beer only comes in one glass today, this is definitely a place to check out!
Green Dragon Tavern
In the battle for oldest pub, the original Green Dragon Tavern was established in 1654, but was demolished in 1854. While the current resting place is not the original bar or location, the beer was still cold and the atmosphere warm.
If you are interested in the debate for the oldest tavern in Boston, the Boston Globe wrote an article about it.
Harbor Walk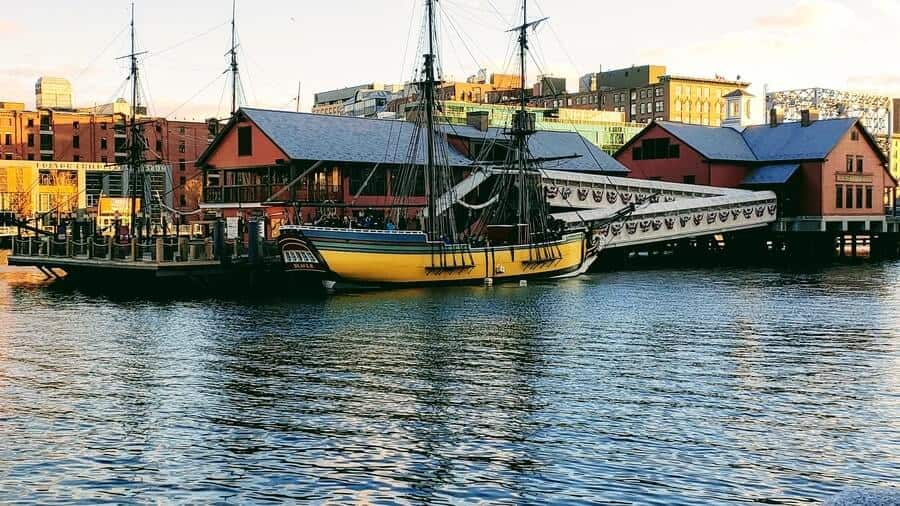 Let me be clear, it's windy on the harbor. With the exception of the Boston Tea Party re-enactment, there isn't much to "see".
And re-enactment is a strong word to describe the display of kids that were heaving boxes tied to strings into the water.
But nonetheless, HISTORY!
The stroll along the waterfront is nice and I'm sure in the summertime it's lovely, but in winter, this was cold!
China Town
Boston has a small China Town whose entrance is under and through a large pagoda. We only walked through the small neighborhood, but if you're in the mood for Chinese food, this is the spot to check out.
Dinner in North End at Strega
North End in Boston is also known as Little Italy. We were in the mood for Italian and with no true destination in mind, we set off for the North End. On the night we went, every single restaurant was packed with over an hour wait, so if you are going to go for dinner, do some research beforehand and make a reservation.
With the 30 degree temperatures nibbing at us, we found Strega to have a few seats at the bar and opted to eat dinner. Again, we have zero photos of the food, but let's just say we didn't need to-go boxes and polished off two bottles of wine!
D's Keys dueling piano bar
If you like music and haven't been to a dueling piano bar, stop reading this blog right now and go find one – actually, please finish reading this blog, and then go find one.
It's literally one of Samantha's favorite things to do. D's Keys is a newer piano bar to Boston and it didn't disappoint. It's 21 and up and there are literally NO limits to what is played so consider yourself warned.
We stayed here until 1 a.m. when we got tired from a long day and ran out of cash. Totally worth it though!
Day 2 in Boston
Breakfast at Flour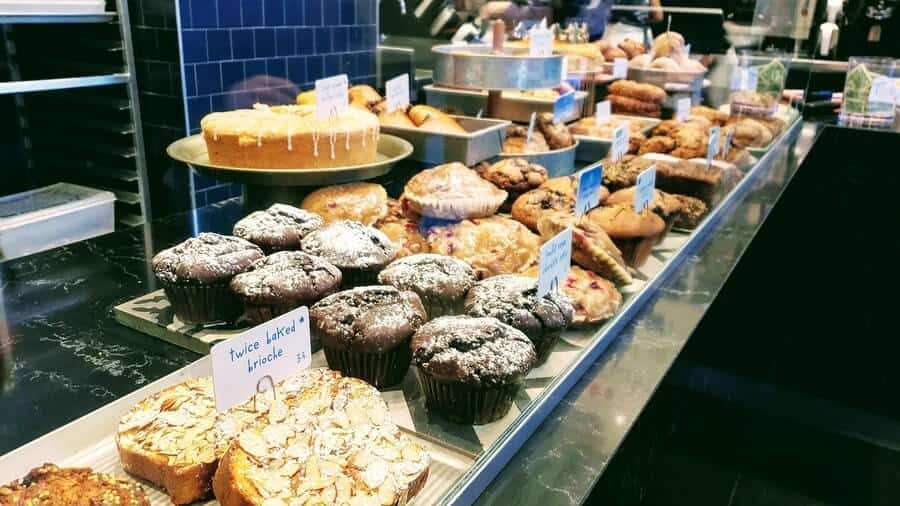 Flour is without a doubt a magical place. (When we were here for the second time in June 2019, we ate here three out of four days for breakfast……no shame!).
Think of a bakery that has sex with a sandwich shop and produces the best, most scrumptious, taste-bud arousing food – ever. We both ordered the breakfast egg sandwich: bacon or ham, cheddar, arugula, tomato, dijonaise. We don't know what magic they sprinkle on this sandwich, but we're going to go out on a limb and say this was the best egg sandwich we've ever eaten. (Sorry Mom!).
We also sampled the cinnamon bun and sugar brioche bun because my winter diet was going well. I digress…. Go to Flour. Eat there.
Harvard Bridge to MIT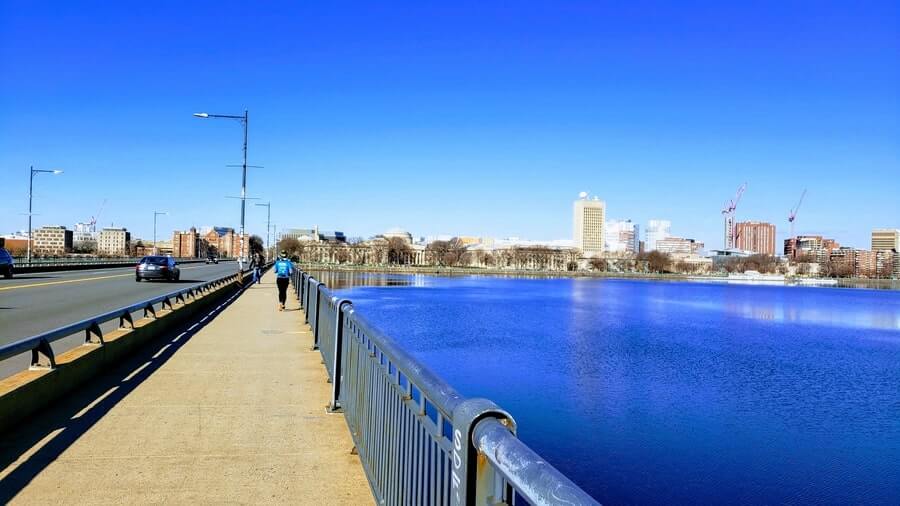 From the Prudential Center, you can walk across the "Harvard Bridge" (Massachusetts Ave) to get to MIT. Yes, the Harvard Bridge takes you directly to MIT's campus. I'm sure there are a lot of jokes about this somewhere.
While on the bridge, in between taking pictures of the skyline and dodging runners, you'll see a form of measurement called a "smoot".
In October 1958, an MIT fraternity played a prank by creating a humorous form of measurement equal to the height of one of their shortest brothers, Oliver Smoot, who was, 5 feet 7 inches at the time. He literally laid across the bridge repeatedly so his fraternity brothers could mark each "smoot".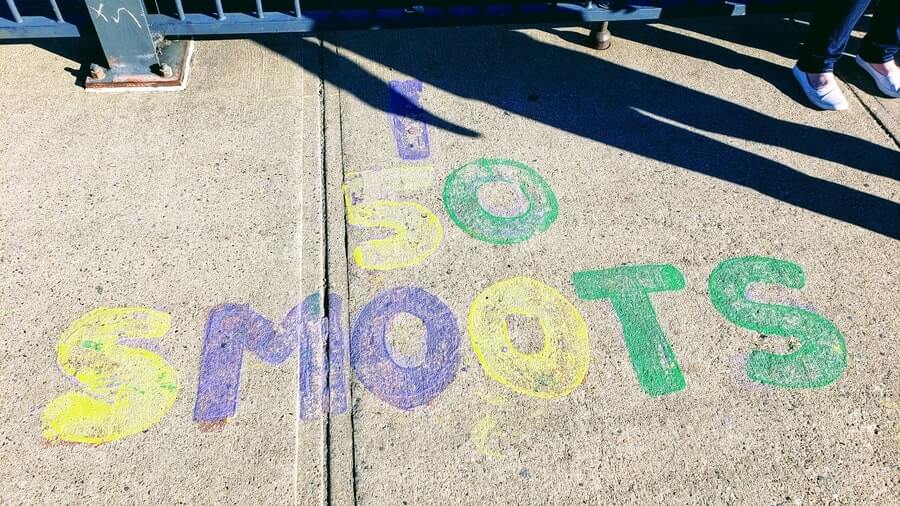 MIT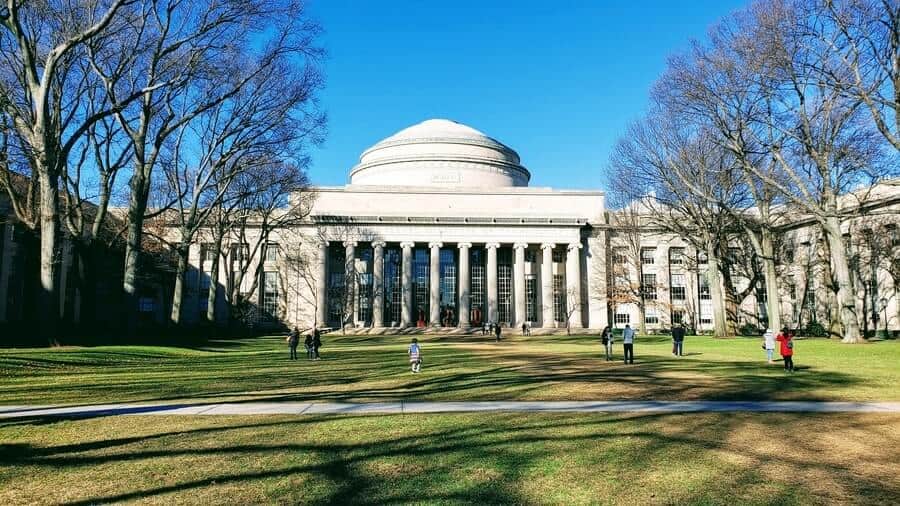 Massachusetts Institute of Technology (MIT) is one of the most prestigious tech schools in the world with an acceptance rate of only 8% in 2018!
Just walking onto campus and through the labs are sure to inspire the inner nerd in you – no promise that you'll get smarter by walking the halls!
MIT Museum
A short walk from campus, the MIT Museum was free the day that we attended. If you like museums, I'm sure you'd think this is a neat place. If you are like us and don't typically enjoy museums, skip it. Our favorite part was the staircase to the second floor that played music as you took each step!
Harvard University
Established in 1636, Harvard University is the oldest university in America. Even more picky than MIT, Harvard only accepts 5.5% of applicants in 2018, making this one of the hardest schools to gain admittance to. Similar to the Hunger Games, the odds are very rarely in your favor if you are applying.
The main thing to do at Harvard is to "rub the shoe" which is meant to bring good luck. However, upon further research, this has nothing to do with any tradition at Harvard.
According to Wikipedia, sometime in the 1990s tour guides began encouraging tourists to rub the toe of John Harvard's left shoe for luck. It is, however, traditional for seniors, as they process to graduation exercises on Commencement Day, to remove their caps as they pass.
Believe what you will…..we didn't rub the shoe.
Russell House Tavern
There isn't really anywhere good to drink around Harvard/Cambridge during the winter. Despite several Google searches, the only real advice we found was to "not drink in Cambridge". I guess that explains why the students at Harvard and MIT are so smart! Nonetheless, we were cold and wanted to add a beer coat to our actual jackets and found ourselves at the Russell House Tavern. I really don't have much to say, but I wouldn't go back or recommend it.
Observation Deck – Prudential Center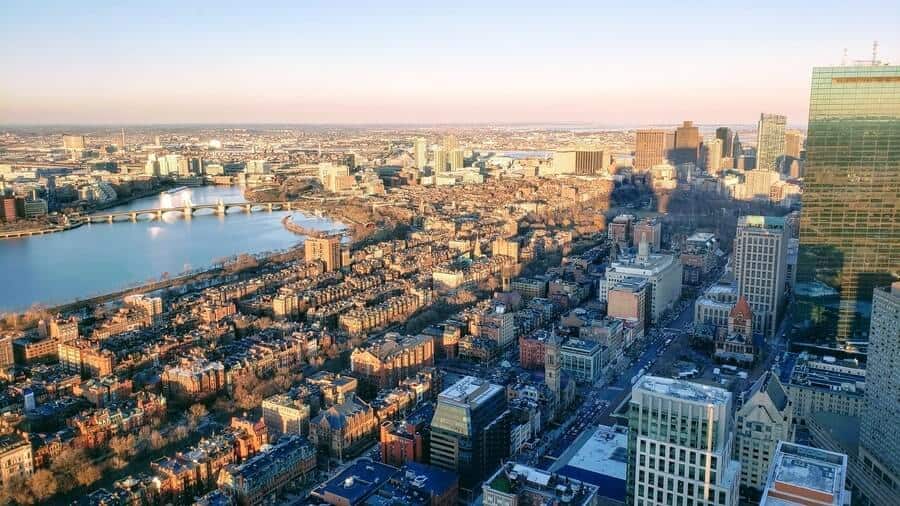 Since all roads end at the Prudential Center (this is a metaphor, not literal), we went back to the center to check out their Skywalk Observatory.
For $20 a person (adult ticket), you can get a central 360-degree view of the city from the 50th floor. The views are really great and you are able to take in the city from a bird's eye view. Pretty incredible!
Dinner at Legal Seafood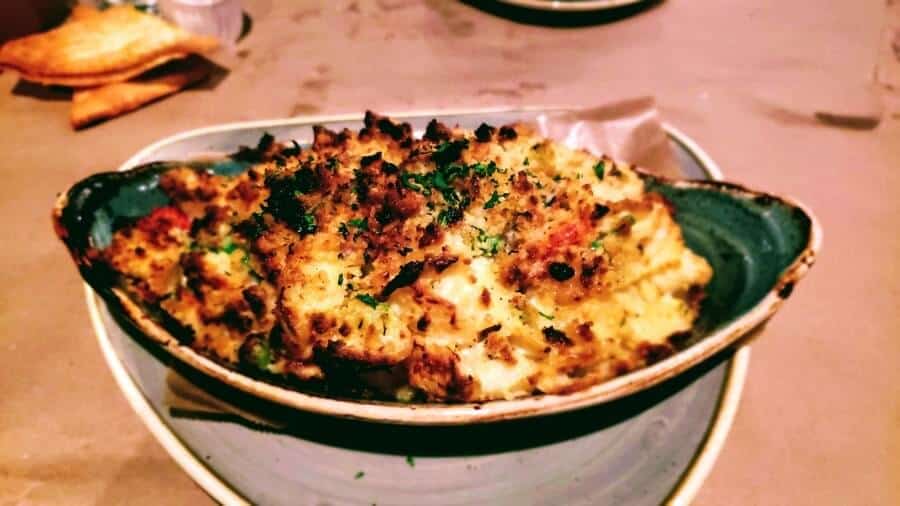 Legal Seafood has multiple locations in Boston, but don't let that stop you from going. The Seaport location is on the harbor and during the summertime offers extensive outside seating on their patio. The lobster mac-and-cheese was a crowd-pleaser, and by crowd, I mean, me, myself and I. It was damn good! No other way to describe it.
Day 3 in Boston
Boston Beer Company aka Sam Adams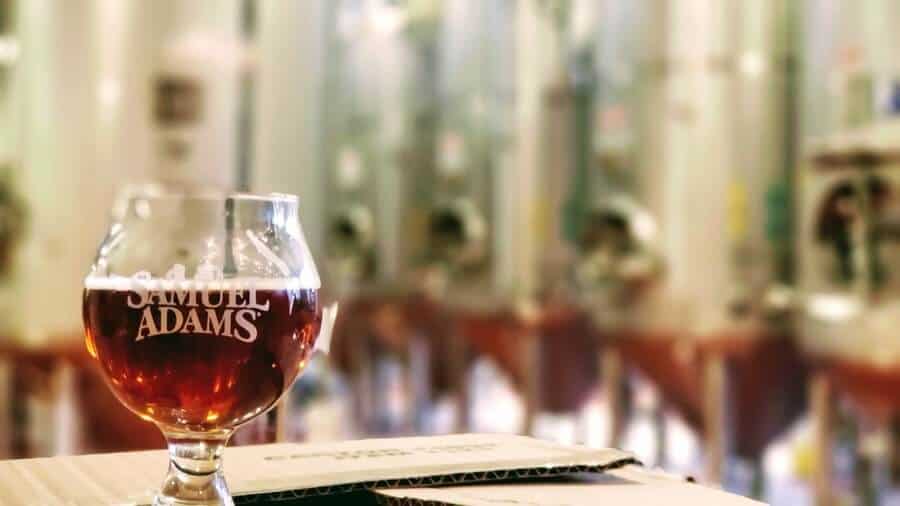 The Boston Beer Company, whose flagship brand is Samuel Adams, was founded in 1984 just outside of Boston. Accessible by the T, Sam Adams brewery offers a Morning Mash In tour at 9:30 a.m. every day but Sunday, and we were smart enough to sign up ahead of time.
Thankfully, we weren't the only ones who had beer on our minds that early as we were joined by 20 or so other beer lovers! In order to appropriately manage your expectations, this is not their main brewing facility. If you already knew that, you go smarty pants!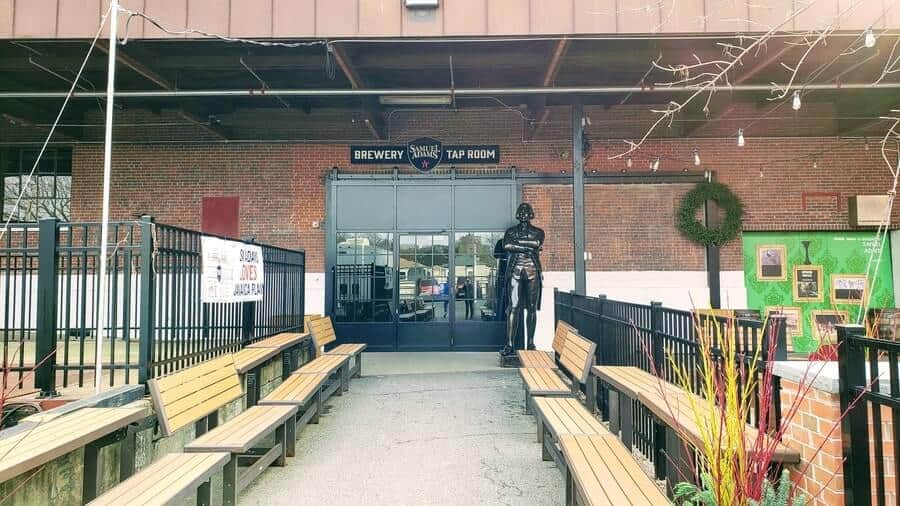 This location is for research and development as well as a short tour and tasting room. With more of an emphasis on a tasting seminar, Sam Adams walks you through the different types of malt, let's you taste them, and then gives you generous samples of beers. Maybe not generous, but any beer at 9:30 a.m. feels generous to us!
If you miss the Morning Mash In, the brewery opens at 11 a.m. most days with a large bar to sample beers.
Trillium Brewing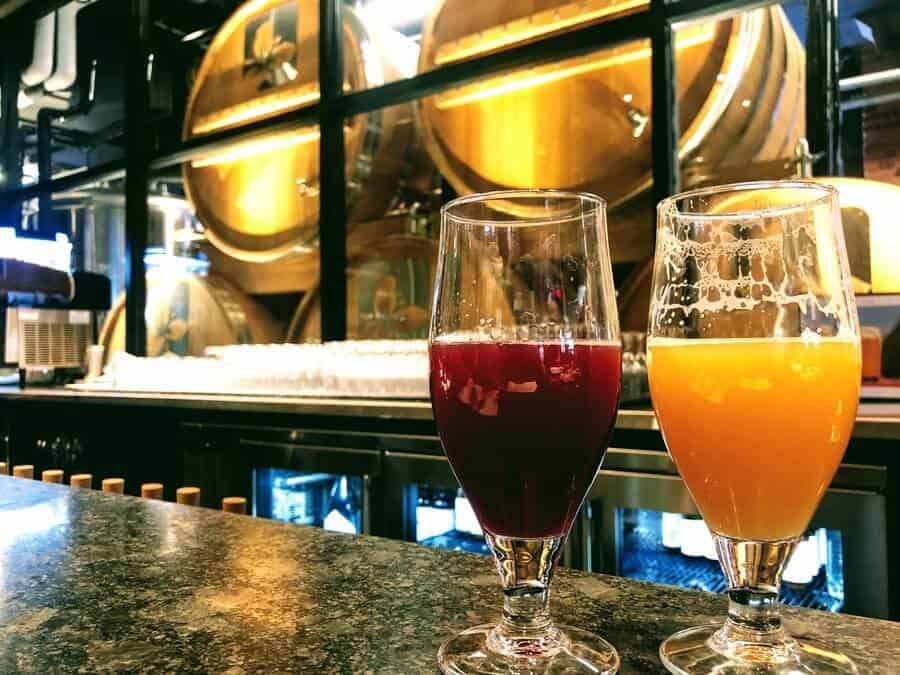 While this doesn't make our timeline listed above, Trillium is a highly coveted brand in the craft beer world. Craft beer addicts and geeks alike can agree on their unique styles of beers.
Their flagship location is in the Fort Point neighborhood (they have a few others around town) of South Boston and is an easy start to brewery crawl down Seaport Blvd.
They don't do flights so come thirsty and be prepared to drink some full pours. You won't regret it.
Yankee Lobster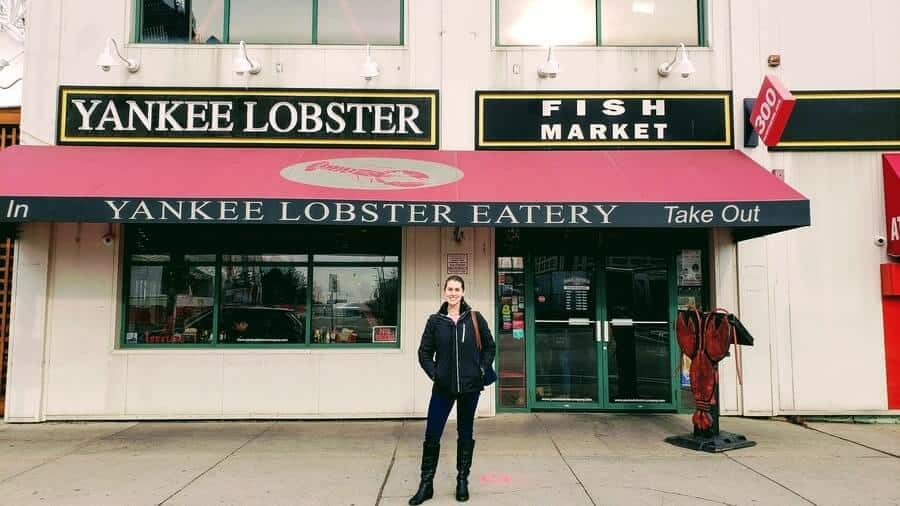 After Sam Adams and Trillium, we needed to grab some substance for our tipsy tummies. Yankee Lobster Company is a family-owned restaurant who also double as fishermen. T
he seafood here is as fresh as it gets. We split the fisherman's platter which consists of fish, shrimp, clams and scallops.
Harpoon Brewery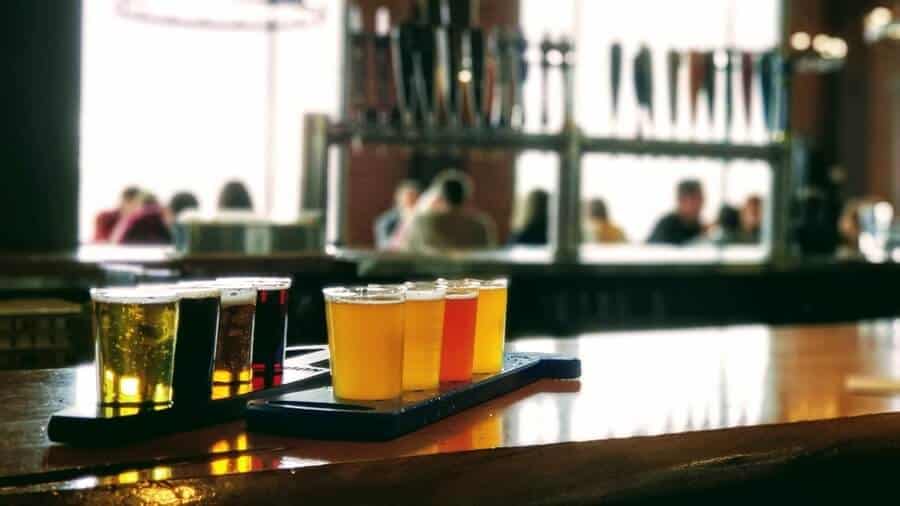 Just a block away from Yankee Lobster, Harpoon Brewery Beer Hall is a huge place that kind of reminds me of what Oktoberfest might look like with all of the communal tables lining the inside. With pre-selected flights available of both Harpoon beers and UFO beers, grab a flight (or two, as we did) and make some new friends.
Since we had just come from a big lunch, we weren't hungry, but word on the street is that Harpoon's pretzels are to die for! It's one of the first things on our list when we return!  
Favorite beers from our flights include the UFO Winter Blonde and the Dunkin' Coffee Porter….yes, that Dunkin'…
Seaport Stroll
We strolled back down Seaport Blvd to take in the sights on the harbor. Apparently, ice sculptures are a thing in Boston around the winter holidays, so it was neat to see all the sculptures.
We were also back in Boston during the summer of 2019 and it was unbelievable to see how Seaport transformed in a matter of months. Because of the frigid conditions in late December, there weren't many folks strolling about. But fast forward exactly six months, and this place was crawling with people clamoring to get into some of Seaport's hippest nightclubs!
Envoy Hotel and Lookout Rooftop Bar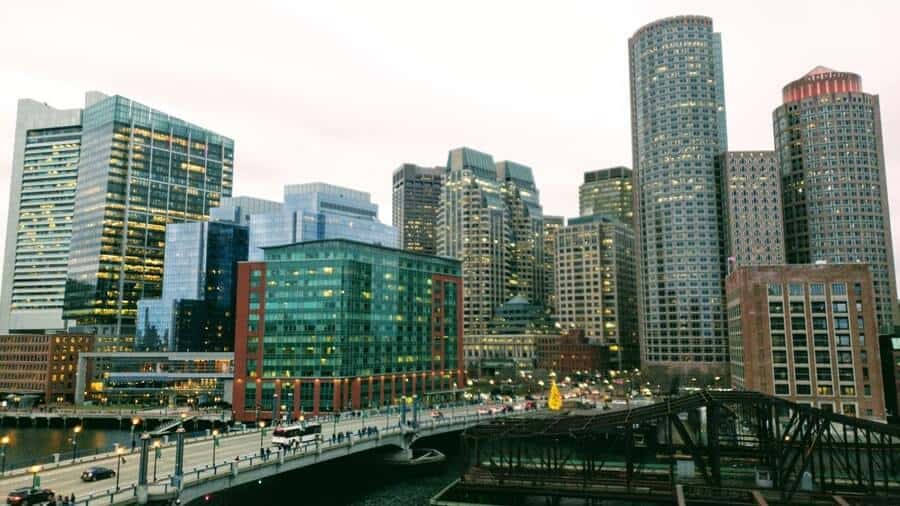 It was suggested to us by a family member to go to the Envoy Hotel because they had igloos at their rooftop bar. I know what you are thinking. Igloos? On a roof? In Boston? Shut up! But seriously. No, not real igloos, but still awesome.
You can reserve an igloo ahead of time, otherwise, it's first come, first serve starting at 4 p.m. We had a drink at the lobby bar and got in line for the igloos around 3:45 p.m. The wait was worth it!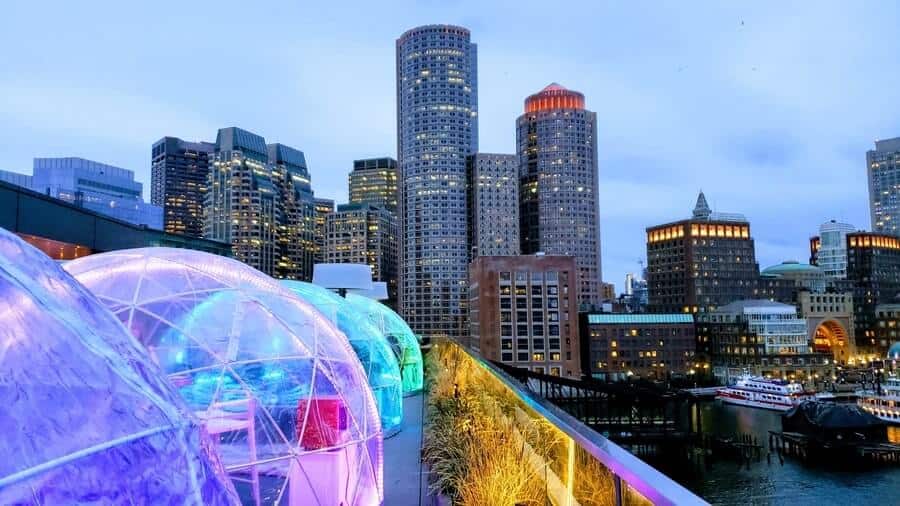 The igloos can comfortably hold up to 10 people with a waiter who is ready to take your drink order. We suggest the hot craft cocktail options of Snuggle Juice and Teeling Frisky! Snuggle Juice is similar to an apple cider and Teeling Frisky is a dead-ringer for a hot toddy.
If they don't have the igloos, the view from the bar are worth the trip alone. When we come back in the summertime, we'll be sure to revisit this bar!
Cheeky Monkey Brewery
The name doesn't do this brewery justice. Cheeky Monkey has a full liquor bar, beer, wine and a massive game room including pool tables, ping pong tables and table shuffleboard. We had dinner and a few beers. The food was good and beers yummy.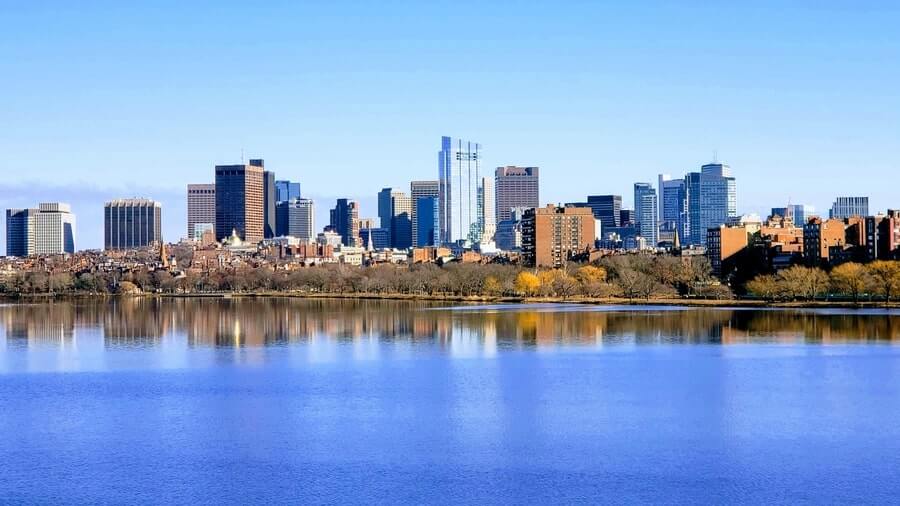 We covered substantial ground in the 3 days we were there. According to my step tracker, we walked 26,091 steps on Day 1, which equals roughly 10 miles. Granted, some of that was airport walking, but still a lot of steps for strolling through a city.
We know we missed some really cool things, such as a tour of Fenway Park, Modern Pastry, the Freedom Trail, and Boston Public Market.  We had a great time and this guide will get you to most of the main attractions!