The most epic 10 day Itinerary for Argentina and Patagonia
When mapping out an itinerary for Argentina, there are several things to take into account, including the time you have and what activities you'd like to do.
As the eighth-largest country in the world, it's no surprise that Argentina has a little bit of everything for every traveler. It just might take you weeks, or even months, to see it all because of the size of the country!
The capital city of Buenos Aires is called the "Paris of South America" for its heavy European influence and big city feel.
Mendoza, one of the Great Wine Capitals of the World, is home to wine country and is the largest wine-producing region in Latin America.
Ushuaia is your gateway to walking with penguins and taking a train through the (former) penal colony at the "end of the world".
**Boozing Abroad contains affiliate links throughout the site. If you choose to purchase items through these links, we will earn a small commission at NO extra cost to you. Read the full disclosure policy here**
10-day itinerary in Argentina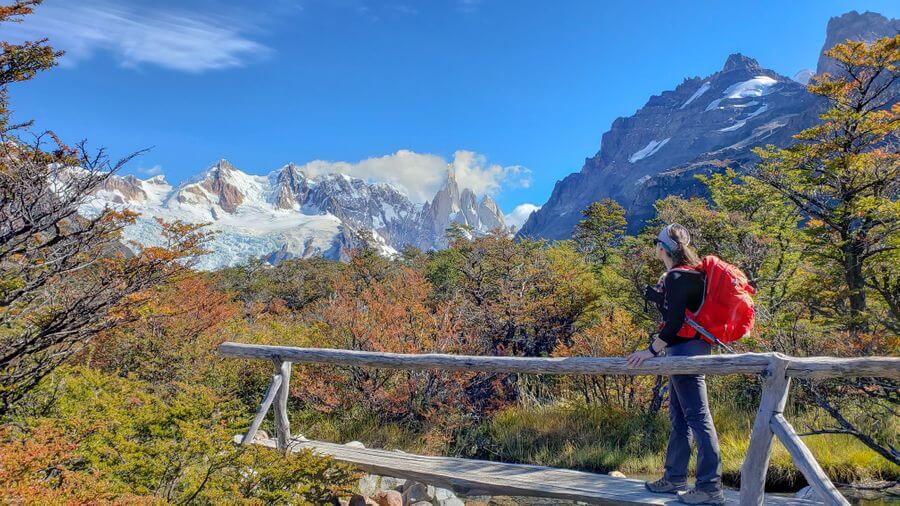 For our 10-day itinerary in Argentina, we wanted to hike in Patagonia, visit with locals (penguins), hike on a glacier, and drink local wine and beer. We narrowed down our trip to 4 main places.
While we did this in 10 days, we highly suggest doing it in 2 weeks if you can.
We got seriously lucky with the weather and if you are going to hike in Patagonia, you'll need some buffer days in case it torrentially rains.
For this reason, we would add an extra 2 days in Patagonia and an additional 1 day in Buenos Aires.
Itinerary for Argentina Map
Here is our itinerary for Argentina:
Bueno Aires – Ushuaia – El Calafate – El Chaltén – El Calafate – Buenos Aires
HOW TO USE THIS MAP: To view the layers and see the names of the places on this map, click the tab in the top left corner. You can select the check marks to show or hide certain layers. If you select the icons on the map, you will get more information about the point of interest.
HOW TO SAVE THIS MAP: If you select the star icon next to the map name, you can save this map to your Google Maps account. To view it, open Google Maps in desktop or on your phone, select the menu button, go to "Your Places," scroll to the right to Maps, and you will see this map.
Ushuaia – Days 1-3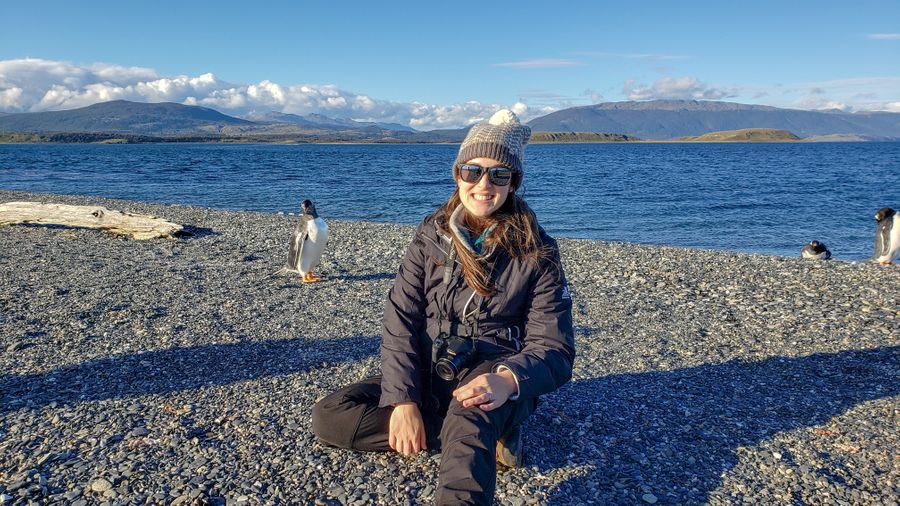 Ushuaia, Argentina is the southernmost point of the world, before you hit Antarctica. We had 2 things on our bucket list for Ushuaia: penguins and the Beagle Channel.
It's not often you can visit penguins in their natural habitat, but you can in Ushuaia, Argentina. We walked with hundreds of penguins on Martillo Island.
Sailing the Beagle Channel was the very first thing we booked in Ushuaia, Argentina. Sea lions, whales, lighthouses and more…this is a can't-miss sailing excursion!
Click here to check out where to stay, what we did, and where we drank in Ushuaia!
El Calafate – Days 3-4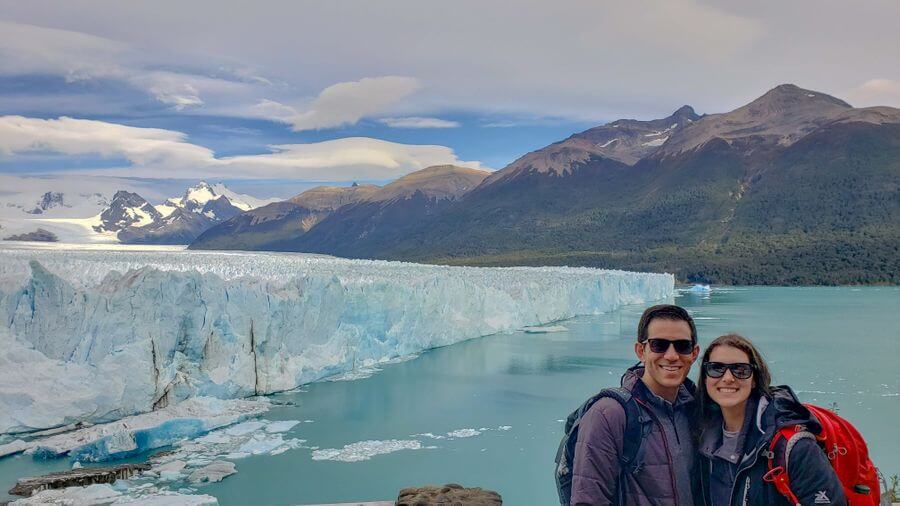 If you're visiting El Calafate in the Santa Cruz province of Argentina, you're probably either passing through to go to the Parque Nacional Los Glaciares, Argentina's Glacier National Park where the Perito Moreno Glacier is, or bussing up to El Chaltén to hike Fitz Roy or Cerro Torre.
The Perito Moreno Glacier has been on our list and it's worth the exploration out there.
Can you say that you've strapped on a pair of ice crampons and hiked on a glacier that is 97 square miles in total size and 19 miles in length?
No?
Well, believe it or not, in Argentina's Patagonia region, this is actually possible.
Here is our guide to El Calafate and hiking the glacier.
El Chaltén aka Patagonia Basecamp – Days 4-7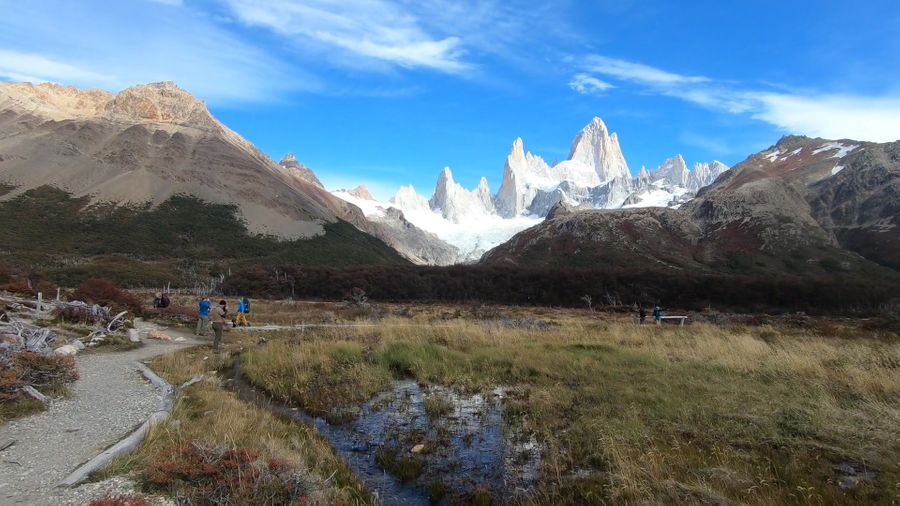 El Chaltén is the trekking or hiking capital of Argentina and Basecamp to hiking in Patagonia. The two main attractions are Monte Fitz Roy and Cerro Torre.
Monte Fitz Roy is arguably one of the most heavenly and beautiful hikes in Patagonia, Argentina. Cerro Torre is the tallest of a 4-mountain chain located in the Patagonia region of Argentina and is a great day hike from El Chaltén.
Here is our ultimate guide on where to stay, trail heads, rental equipment, detailed hiking info, booze guide, and more in El Chaltén.
Buenos Aires – Days 7-10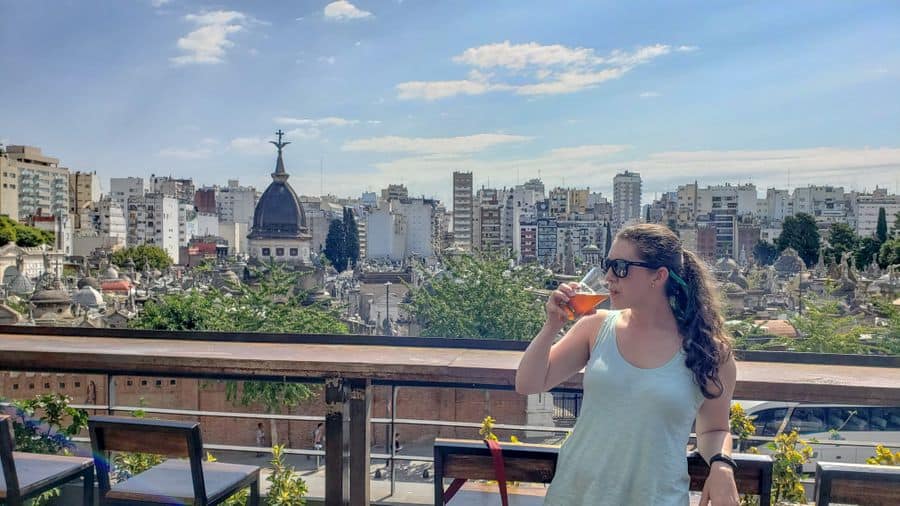 When you have limited time in Buenos Aires, you have to prioritize what you'd like to accomplish and we chose to drink through the Recoleta Neighborhood.
We have no doubts that there are tons of really cool touristy things to see in Buenos Aires, but we chose to explore through drinking the local libations (and also visiting a famous cemetery).
Here is our guide to drinking in Buenos Aires.
Overall itinerary for Argentina
We missed a lot of things, including the Iguazu Falls and all of the epic wine country.
For this itinerary for Argentina, we made the determination to focus on more physical activities, like hiking on a massive glacier and through the beauty of Patagonia, over sipping wine in the countryside.
On our next trip, our itinerary for Argentina will definitely include the things we missed.
If you are looking for incredible adventures, animals and a kickass story, this is the itinerary for you.