A Boozy Guide to Cooperstown Baseball Hall of Fame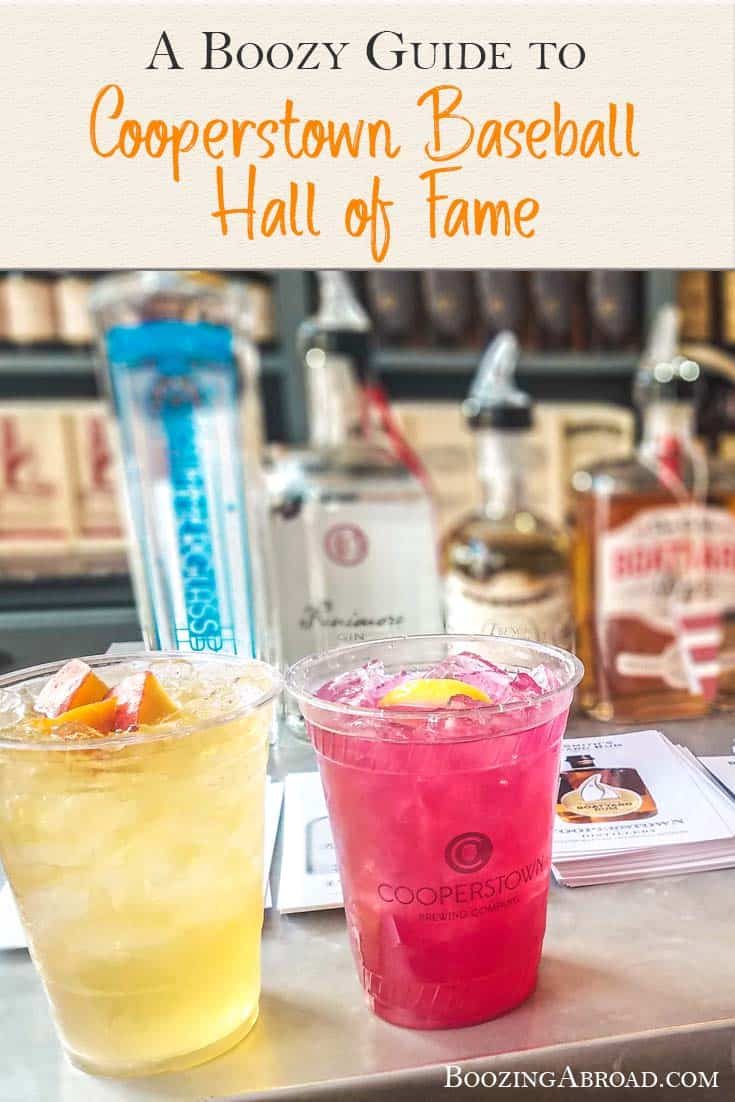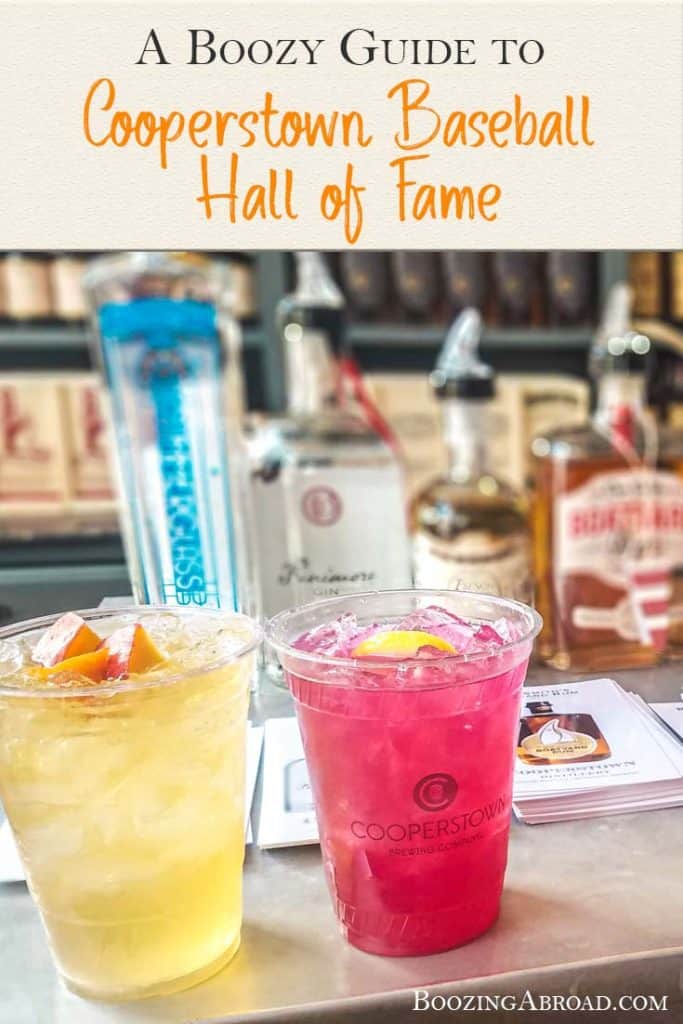 Everyone knows that the great Babe Ruth liked his booze, so it only makes sense that Cooperstown, in addition to the pageantry of baseball all around, would have a vibrant booze scene too. And let me tell you, you will not run out of alcohol in this one stop light town especially when it comes to Cooperstown baseball.
Putting it nicely, Cooperstown is a small town with a big drinking problem – and by problem, we mean options. The locals will joke with you about it, but they don't mess around when it comes to partaking in adult drinks.
If you are heading up for the induction ceremony, read our Ultimate Guide to the Baseball Hall of Fame Induction Weekend here. We are sure there are some great hiking trails to explore, however, we chose to drink locally.
For a good look at the various options in and around Cooperstown, you can download the map for the Cooperstown Beverage Trail and get free stuff at all the places you visit.  Here are the places we went to during our two short days in Cooperstown:
**Boozing Abroad contains affiliate links throughout the site. If you choose to purchase items through these links, we will earn a small commission at NO extra cost to you. Read the full disclosure policy here**
Map of Booze in and near Cooperstown
Click the interactive map below!
HOW TO USE THIS MAP: To view the layers and see the names of the places on this map, click the tab in the top left corner. You can select the check marks to show or hide certain layers. If you select the icons on the map, you will get more information about the point of interest.
HOW TO SAVE THIS MAP: If you select the star icon next to the map name, you can save this map to your Google Maps account. To view it, open Google Maps in desktop or on your phone, select the menu button, go to "Your Places," scroll to the right to Maps, and you will see this map.
Cooperstown Distillery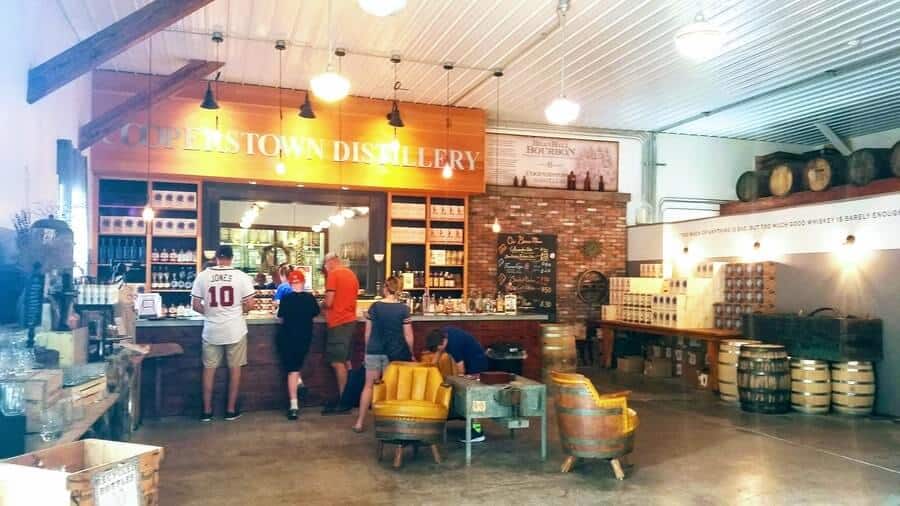 There are two locations to enjoy these amazing liquors. There is one location on Main Street, called the Cooperstown Beverage Exchange (focused on promoting all local booze), while the actual distillery location is on the corner of Railroad Ave and Leatherstocking Street.
The distillery offers up to 3 free tastings of any of their libations, which I warn you, are potent and can be dangerous. The Cooperstown Beverage Exchange offers the same selection of liquor, as well as cocktails and local beer from Cooperstown Brewing Company and Red Shed Brewery.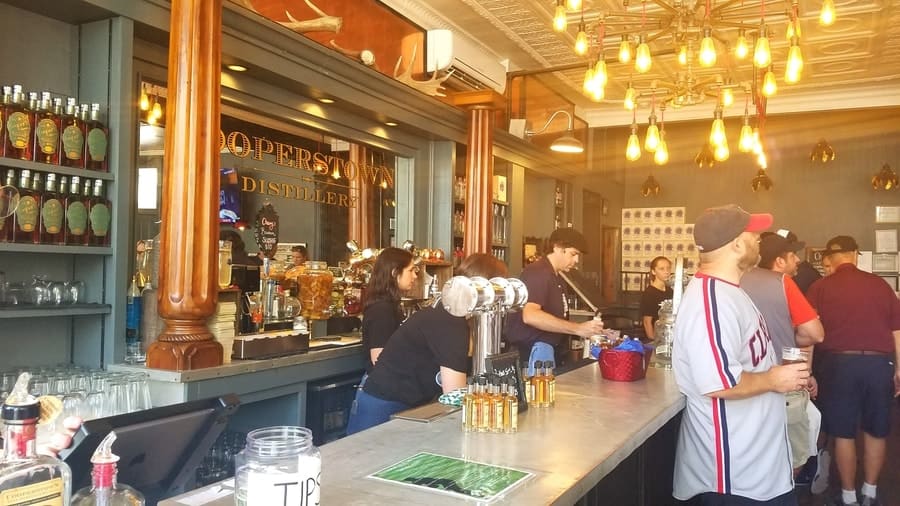 On Cooperstown Baseball Hall of Fame Induction Day, the Beverage Exchange offered cocktails named for the players being inducted.
Even better, what we think is limited to Induction Weekend only, you can walk the street with your drinks, so feel free to jump in, grab a drink, and continue moseying on down Main Street.
Cooperstown Brewing Company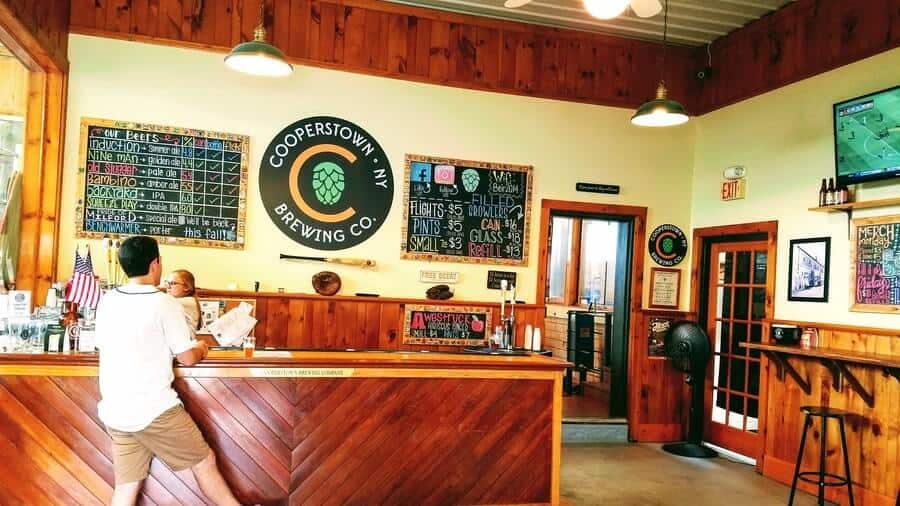 Located about 6 miles (or 15 minutes) south of Main Street, Cooperstown Brewing Company has a great vibe. Life-size Connect Four, cornhole and other various games will keep you busy while you enjoy their 7 beers named for various baseball terminology.
With indoor and outdoor seating, this place is a must. If you can't make it out here, the Cooperstown Beverage Exchange will have a few beers on tap as well as in bottles.
Flights are $5 for 5 beers, $5 pints, and $3 for a 7oz pour.
Red Shed Brewery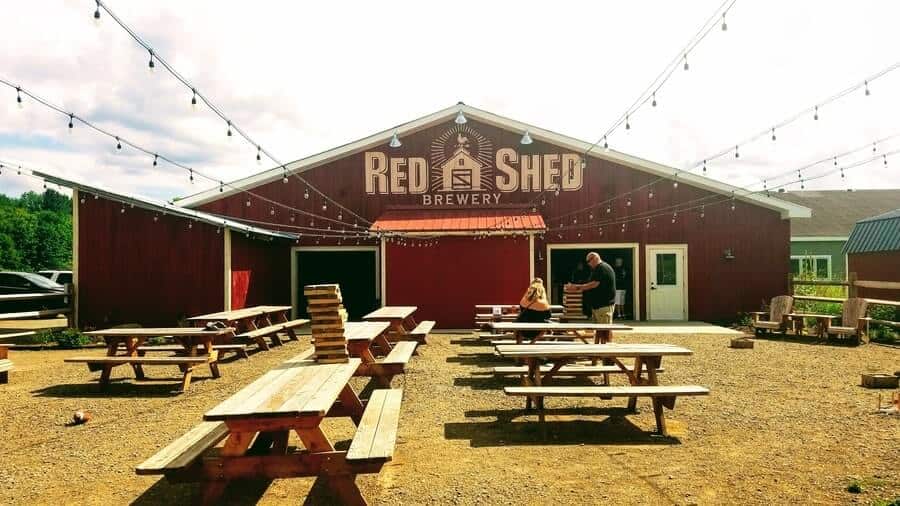 Near Brewery Ommegang, Red Shed Brewery is a relatively new brewery, debuting at this location in November 2017 (there is another tasting room in Cherry Valley, just northeast of Cooperstown).
Situated in the middle of a field, Red Shed lives up to its name and offers a large variety of their own beers, other beers from local breweries, and even wines from some of the local wineries.
This brewery offers a relaxed atmosphere with a large outdoor section lined with beautiful string lighting. You can build your own flight for $2.50 per tasting. Non-Red Shed beer tastings are $3 each and the local wine from nearby Pail Shop Vineyards is $8 a glass.
Brewery Ommegang 
Made famous by their selection of Game of Thrones beers from the hit HBO TV show, Brewery Ommegang is the largest brewery we visited in Cooperstown.
With an expansive outdoor patio and grassy fields, as well as a massive bar, Ommegang is sure to please all palates with the several beers on tap (19 when we were there) and plenty more varieties in cans and bottles.
Flights are for 4 beers. Good luck picking!  Because we couldn't pick just 4 beers, we impulsively did 3 flights (and deeply regretted this decision – a large portion of their alcohol is 7% ABV or more).
Did you hit a home run with the alcohol selection in Cooperstown?
It isn't hard to do – we did. We absolutely loved this town and how friendly all the people are. These places aren't the closest to one another so hire a taxi or designate a driver.
Because of our limited time in town, we didn't get to hit all of the places on the trail, so make sure you plan out your stops wisely!