Total Guide to all the Butte and Helena Breweries in Montana
The Helena breweries and Butte breweries are worth the stop in for their unique craft beer.
You might not think that the 5th and 6th-most populous cities in one of the least populated states in the US would have much in the way of local booze.
Think again!
Helena and Butte might be lacking when it comes to the overall population (only about 30,000 people each), but they make up for it with several different local booze options.
Psst: We have a bunch of guides about Montana. Browse them all here or see the post below:
**Boozing Abroad contains affiliate links throughout the site. If you choose to purchase items through these links, we will earn a small commission at NO extra cost to you. Read the full disclosure policy here**
Montana Beer Laws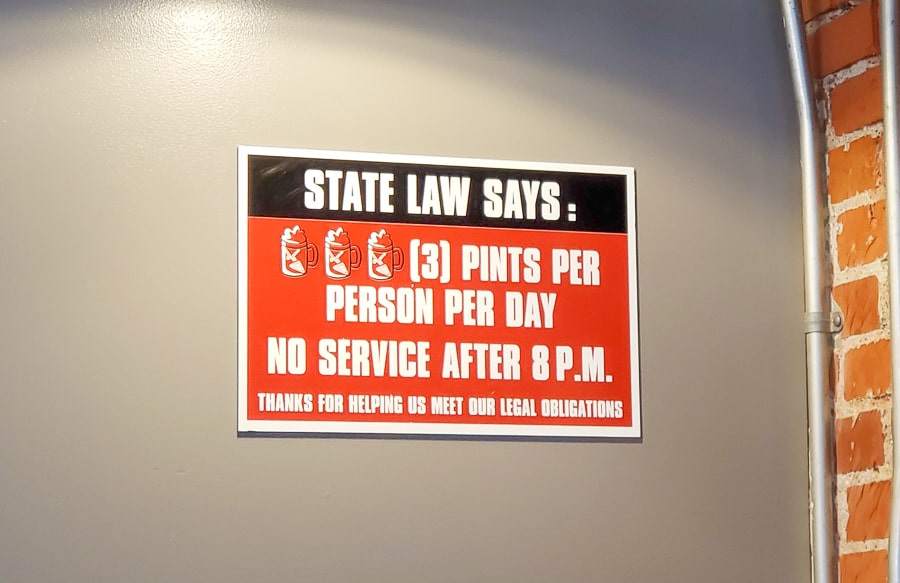 Let's start this thing out with a quick lesson on Montana beer laws because they can be rough for the local Montana breweries (if you like to drink the amounts we do).
As of 2019, Montana ranked second in the nation for breweries per capita.
BUT, Montana state law sure makes it difficult for beer-lovers to saddle up at a Montana brewery for a few pints. That's because breweries can only serve customers between the hours of 10 AM and 8 PM.
Also, it is unlawful to serve a customer more than 48 ounces of beer in a single day. That's 3 pints FYI.
Even worse, if your brewery produces more than 10,000 barrels a year, you can only provide free samples to customers. (There are some loopholes to all of these, for what it's worth).
These rules are all in place to "protect" the bars and restaurants of the world.
Although unfair to the craft breweries across Montana, it did force us to brewery-hop (and the rest of Montana) and taste everything that these local Montana breweries have to offer. Poor us!
About Helena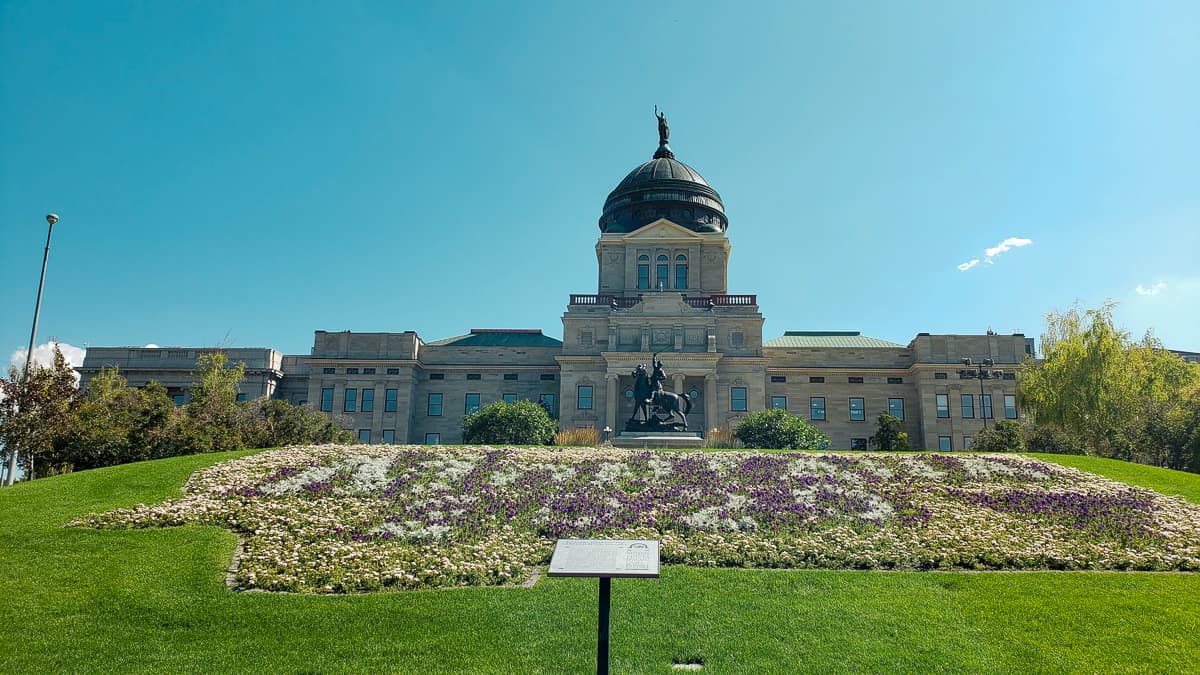 Helena is the capital of Montana, but with a population of just over 30,000 people, it's the 5th-least populous state capital in the US (but the 6th-most populous city in Montana).
The city was originally founded back in 1864 during the Montana gold rush and was home to about 50 millionaires by the late 1880s. It was this wealth in the city that contributed to the elaborate Victorian architecture that you'll see driving around town.
Although it's a relatively small city in the vast state of Montana, these people still need to drink good craft beer at the Helena breweries, so you'll have a few options to choose from on your visit to Big Sky's capital city.
Map of Helena Breweries
Click the interactive map below!
HOW TO USE THIS MAP: To view the layers and see the names of the places on this map, click the tab in the top left corner. You can select the check marks to show or hide certain layers. If you select the icons on the map, you will get more information about the point of interest.
HOW TO SAVE THIS MAP: If you select the star icon next to the map name, you can save this map to your Google Maps account. To view it, open Google Maps in desktop or on your phone, select the menu button, go to "Your Places," scroll to the right to Maps, and you will see this map.
Helena Breweries
Lewis & Clark Brewing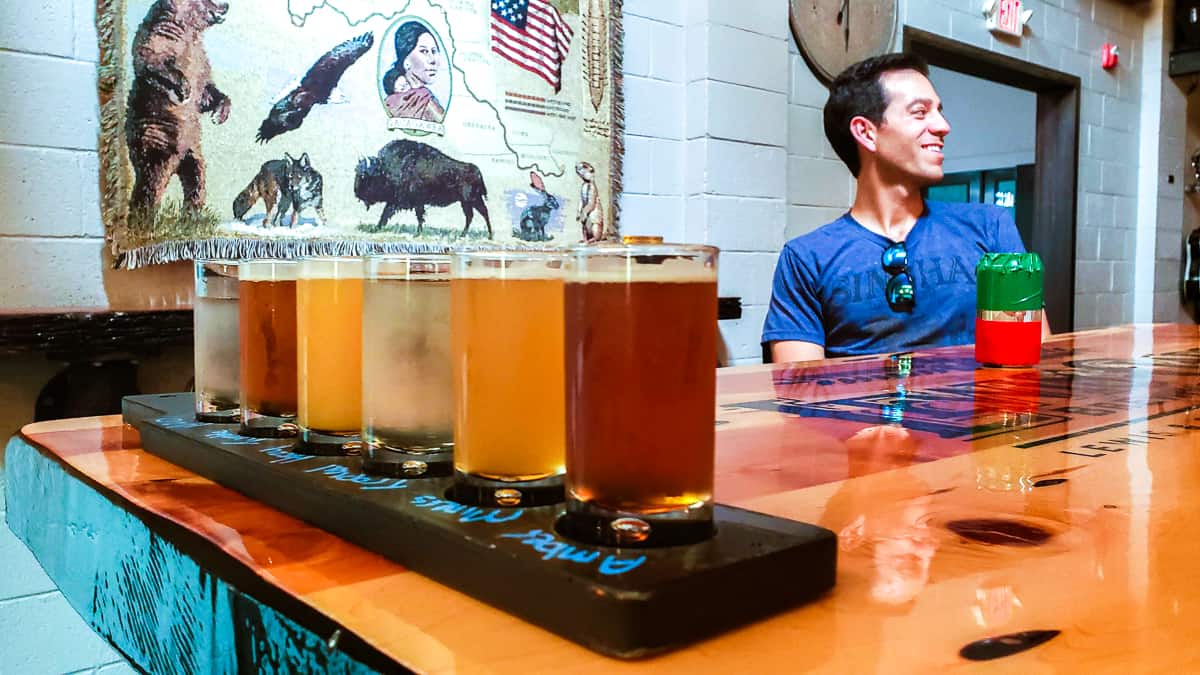 Montana's capital city of Helena is located in the only Lewis & Clark County in the US, so as we continue our own exploration across this great country, you know we had to make a stop at Lewis & Clark Brewing for some craft Montana beers.
Owing their name to the great explorers of the early 1800s, Lewis & Clark Brewing Company has been brewing (award-winning) beer since 2002 when the founder purchased a foreclosing brewery's equipment and made it his own.
Since then, the largest of the Helena breweries has grown substantially and moved into a huge complex in the middle of Helena where they continue brewing great beers, offer a professionally-designed live music venue, and serve up beer-grain pizza and local beer bratwursts to feed your tipsy stomachs.
The complex of buildings where the brewery currently stands has housed many different businesses over the years (a smokehouse for meats, an icehouse for cooling the building in the summer, and a paint company), some of which date back all the way to 1885!
Their Tumbleweed IPA has won two gold medals (as recently as 2014) at the Great American Beer Festival while the Miner's Gold Hefeweizen took home gold in 2018, in addition to the brewery winning Small Brewing Company of the Year.
Our flight of beer included these award-winners, as well as the Halo Huckleberry Hefeweizen, which is a thirst-quenching combination of the Miner's Gold and a hint of huckleberry.
And no, those weren't waters in our flight, though we should mix in some water every now and then. In addition to their lineup of craft beers, they also have several different house-made hard seltzers on tap too, like the Tropical Fusion Hard Seltzer and the Brewer's H2O Hoppy Hard Seltzer. Be sure to add this stop when exploring the Helena breweries!
Blackfoot River Brewing Company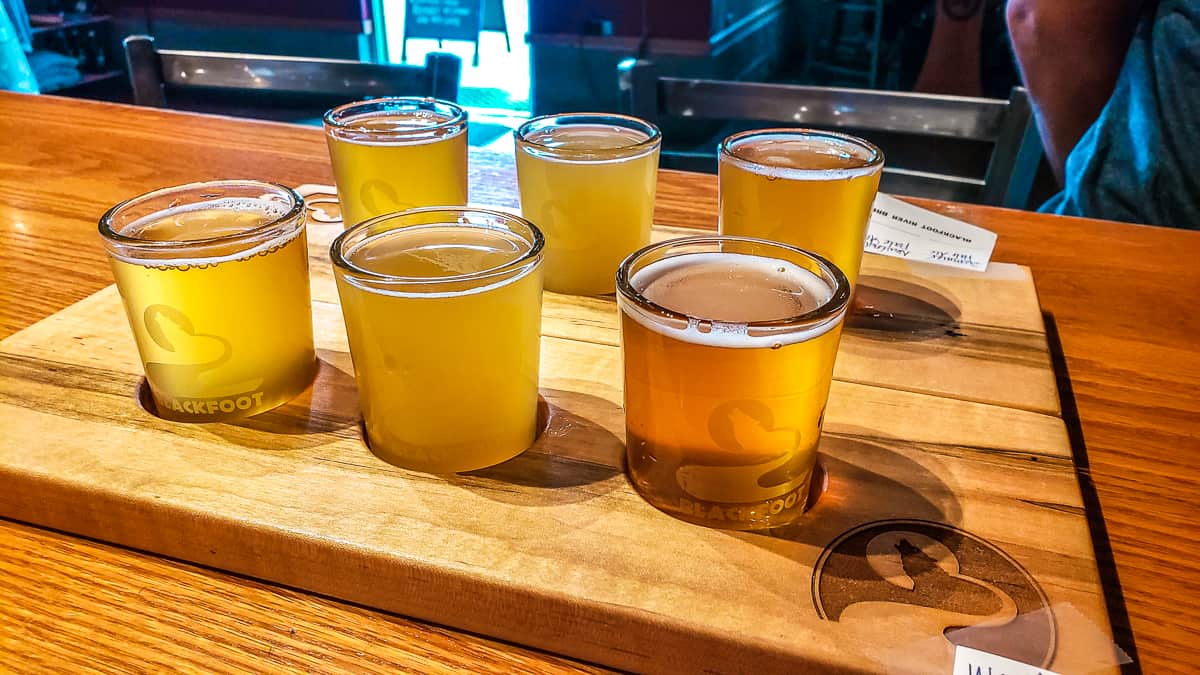 Blackfoot River Brewing Company is located in the historic Last Chance Gulch, which is where Helena was founded when 4 gold miners struck it rich in 1864.
At Blackfoot River Brewing, you won't find bottles or cans to-go as they believe beer tastes best on draft and this delivery eliminates the exposure to oxygen. Don't worry though, in addition to enjoying a pint or a flight of beer (remember, up to 48 oz. per person per day per Montana law), you can get your growlers to go and even get a free beer while you wait for your growler to be filled!
On our dueling flights of 3 beers each, we each had a favorite: the Tropical Sour for Samantha and the New England Style Pale Ale for Chris. Blackfoot River is probably the most straightforward (which is a good thing) of the Helena breweries as they don't have crazy names for their beers….they call it what it is!
We didn't make it here for this, but each week, Blackfoot offers two unique beers on a traditional hand-pumped beer engine. The beer is naturally carbonated in the cask with the help of sugar. The beer is dispensed by air pressure and not through tap lines with CO2 and nitrogen, so you get a much creamier and less carbonated beverage.
Some of their combinations sound really delicious like the Jalapeño Lime IPA and the Citrus IPA which is their Single Malt IPA with fresh squeezed limes, lemons, oranges and grapefruits.
Ten Mile Creek Brewing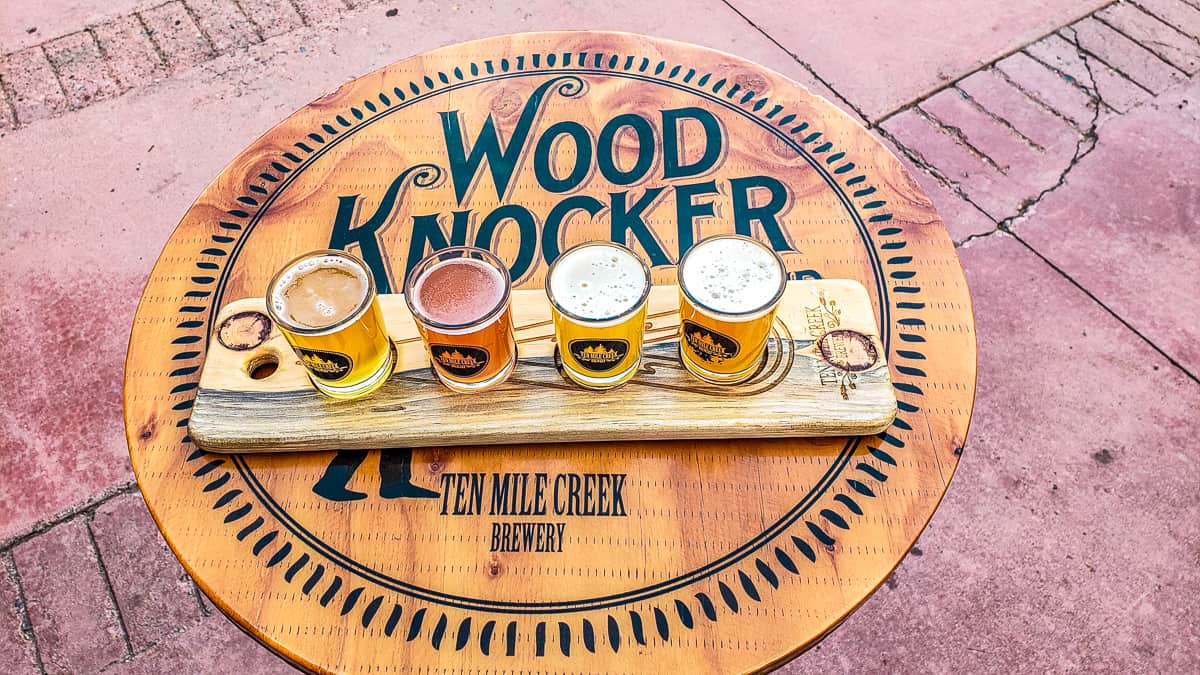 Of the 4 Helena breweries we visited during our short stint in town, Ten Mile Creek Brewery was our favorite!
Located in a really awesome part of town, the historic Last Chance Gulch Walking Mall, Ten Mile Creek is right between a really fun bottle/wine shop and one of Helena's most popular destinations, The Parrot Confectionery. Everything you could possibly want in the matter of three doors: beer, wine, and chocolate/candy!
Owing its name to the Ten Mile Creek that supplies the brewery (and most of Helena) with its clean, great-tasting water, this brewery is a must-stop when you're in town. Sourcing all of its barley from Montana farms, we are all onboard the #supportlocal train.
The Wood Knocker is one of their flagship IPA's, but the Triple Tree was an 11.5% Imperial IPA at over 100 IBU's, but so delicious. This was Chris's favorite hands-down, while Samantha's was the Raz Lime Sour.
Copper Furrow Brewing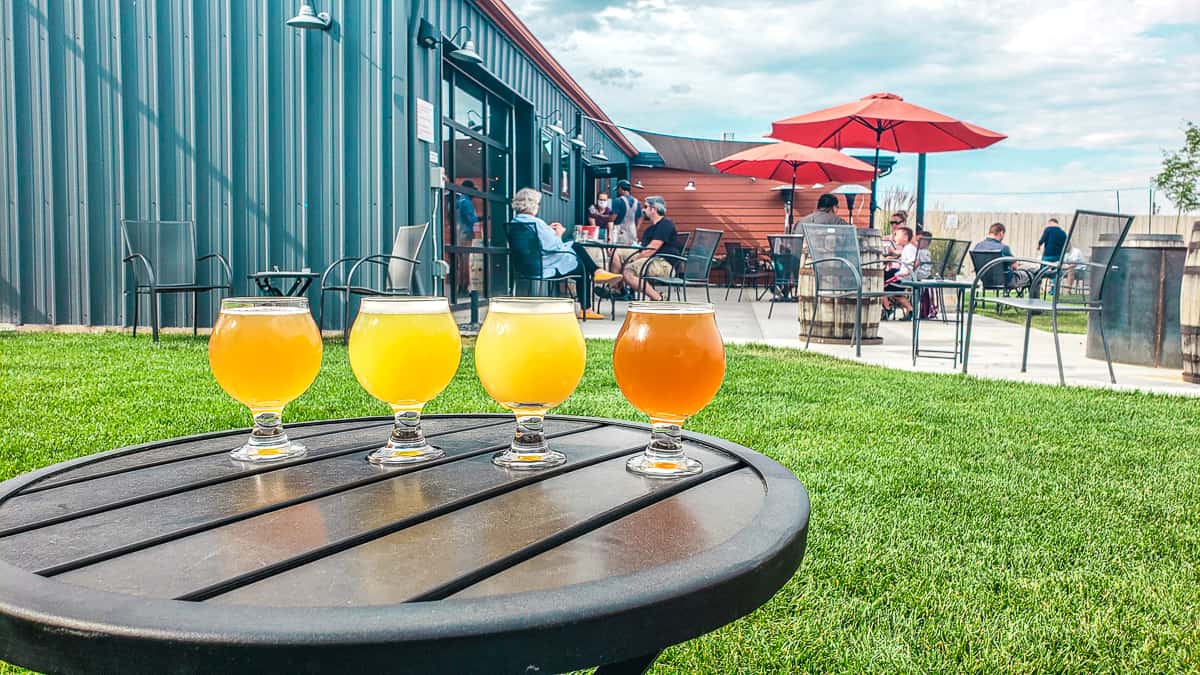 Copper Furrow Brewing is the brainchild of three former homebrewers. The three founders started brewing in their garages and basements many years ago, but have built a craft brewery dedicated to supporting the local farms and businesses in Montana and creating some delicious and unique beers along the way.
Their Strawberry Lemonade Summer Shandy is the true definition of a Porch Pounder and 100% of the malt in this beer comes from 100 miles or less from the brewery. We love the support local initiatives!
Wizard Juice (NEIPA), Strawberries and Cream (milkshake IPA), and Ol' Ginny (barrel-aged imperial IPA) rounded out our foursome of beers enjoyed in the best outdoor space of the Helena breweries. If it seems like this flight of beer was IPA-heavy, it's because Samantha is ever-so-slowly increasing her bitterness tolerance and expanding her beer palette.
About Butte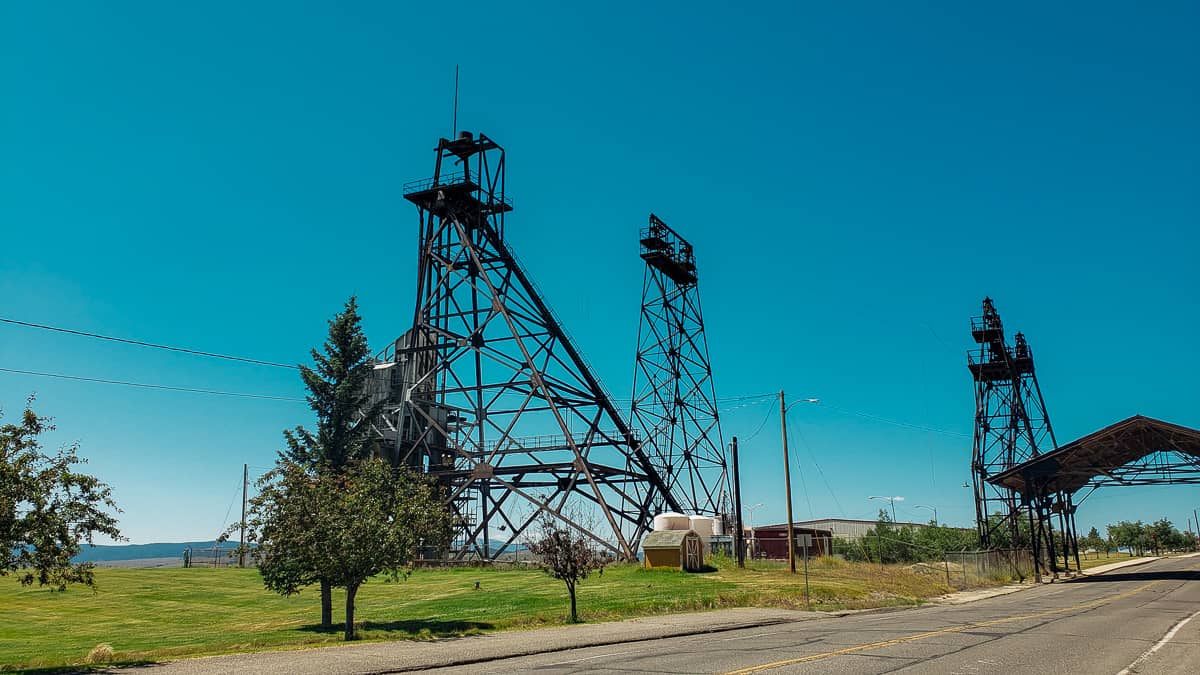 Butte is Montana's 5th-biggest city and is just slightly bigger than the capital city of Helena. It was established around the same time as Helena, in 1864, as a mining camp, but not for mining gold.
It was mining for another valuable metal, copper. Because of its huge copper industry, Butte experienced rapid development in the late-19th century and was Montana's first major industrial city.
The copper industry, whose remnants can still be seen all over this industrial and rugged city, attracted a great number of immigrants to work in the mines, particularly the Irish. Today, and surprisingly, Butte has the largest population of Irish Americans per capita of any city in the US.
You know what that means?
These people like their booze!
Map of Butte Breweries and Distillery
Click the interactive map below!
HOW TO USE THIS MAP: To view the layers and see the names of the places on this map, click the tab in the top left corner. You can select the check marks to show or hide certain layers. If you select the icons on the map, you will get more information about the point of interest.
HOW TO SAVE THIS MAP: If you select the star icon next to the map name, you can save this map to your Google Maps account. To view it, open Google Maps in desktop or on your phone, select the menu button, go to "Your Places," scroll to the right to Maps, and you will see this map.
Butte Breweries and Distilleries
Butte Brewing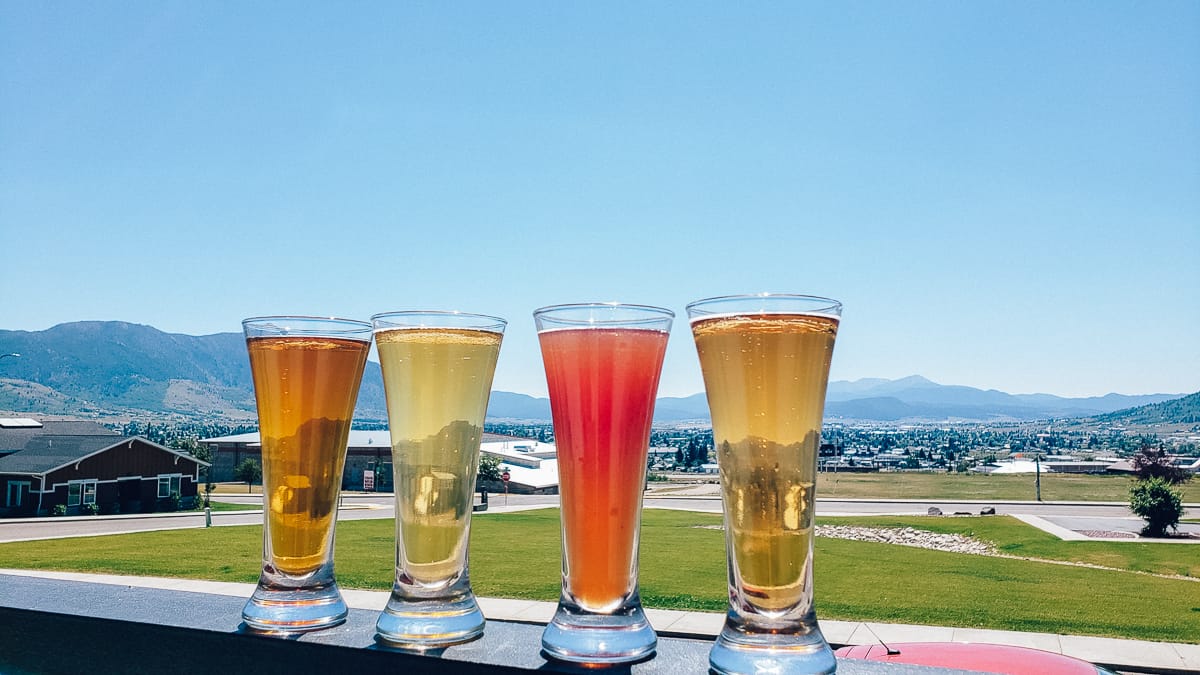 Butte Brewing can trace its roots back to 1875 when the first beers were brewed here to quench the thirst of parched miners.
Situated at the foothills of Butte's famous copper mines, Butte Brewing reopened in 2015 after closing in the 1960s (like so many other breweries). Today, brews like the Ore Digger Ale and the Haul Truck Hefeweizen are on the year-round menu honoring the 130-year tradition of this mining town.
They even have a Ca"beer"net which is a light beer aged in a Cabernet wine barrel for 3 months. You can smell the oak/wine on this one and it has many of the same characteristics of a sour beer.
Come enjoy a flight or a pint of beer (maximum of 48 oz per day per Montana state law) at the bigger of the two Butte breweries in their large taproom or on the outdoor patio overlooking the city of Butte.
Quarry Brewing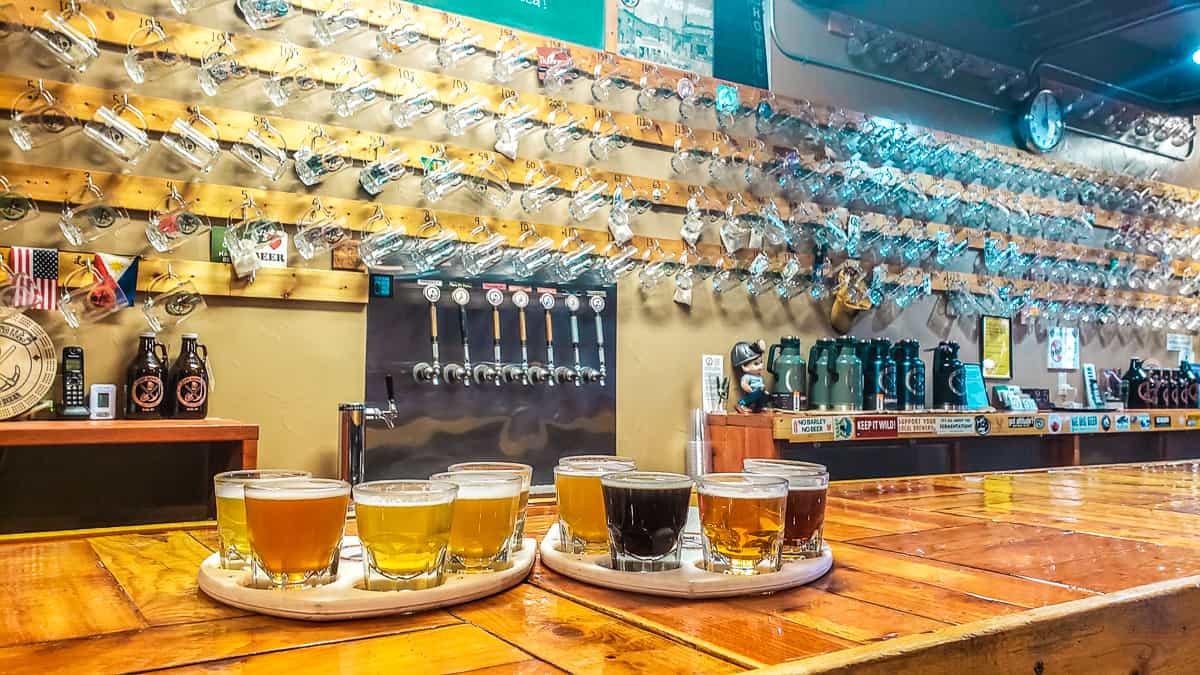 We just mentioned some of the mining history of the city of Butte. And mining towns love beer. You might say, they "dig" beer (shameless dad jokes as you read about the Butte breweries).
In addition to the 5 solid signature brews and the rotating seasonals, Quarry Brewing is located in the basement of a building in Butte's downtown district, so you even get the feeling of walking down into one of Butte's copper mines.
The taproom itself is quiet and relaxing, as far as brewery taprooms go. They even have a nice outdoor patio to enjoy some fresh air while you sip on one of their gluten-reduced beers (all beers are gluten-reduced).
Something that we don't see everywhere we visit: mixing beers. We tried the "Triple" creation which was 45% of their apricot golden ale, 45% of their sour, and 10% of the porter. This was a great combination that highlighted all 3 of the beers.
Headframe Spirits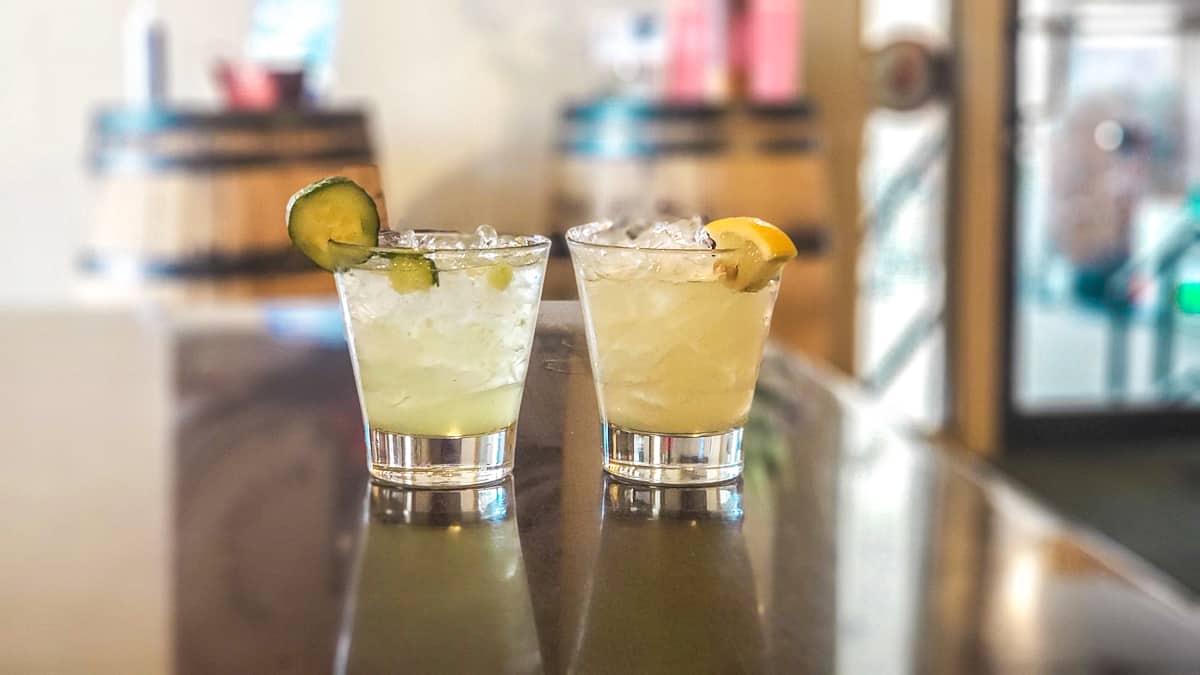 Butte has often been called the richest hill on Earth because of its history mining huge amounts of copper and other valuable metals. Today, it's mining connections are still on full display and there are nods to the mining culture all over the city.
No more so than at Headframe Spirits where a full lineup of spirits including vodka, bourbon, rye whiskey, Canadian whisky, gin, and bourbon cream liqueur is combined with a lengthy list of delicious cocktails to tickle every fancy. Of the Butte breweries and distilleries, this was our favorite!
In the mining world, a headframe is the structural frame above an underground mineshaft. Butte has 14 different headframes across the city, making this local distillery a perfect complement to the city's heritage.
Our 4 drinks – the Vanilla Old Fashioned, the Cucumber Cooler (gin), the Whiskey Sour, and the Canadian Campfire (whisky, strawberries, oranges, and habanero simple syrup) – were all delicious and left us wishing we could have more than 2 drinks per day!
Similar to the restrictions on beer, Montana state law limits you to only 2 drinks per day per person (2 oz total) and you can only buy 2 bottles of liquor per day while in the tasting room.
Overall Helena Breweries and Butte Breweries
Though the cities of Helena and Butte might not be at the top of your destinations list, they are two old-school, rugged mining towns that can actually be pretty fun, neat, and historic stops on your road trip through the Last Best Place of Montana. Especially if you know where the local booze is!
With 4 Helena breweries, 2 Butte breweries, and 1 distillery in Butte, you're sure to find some great local alcohol to whet your whistle.