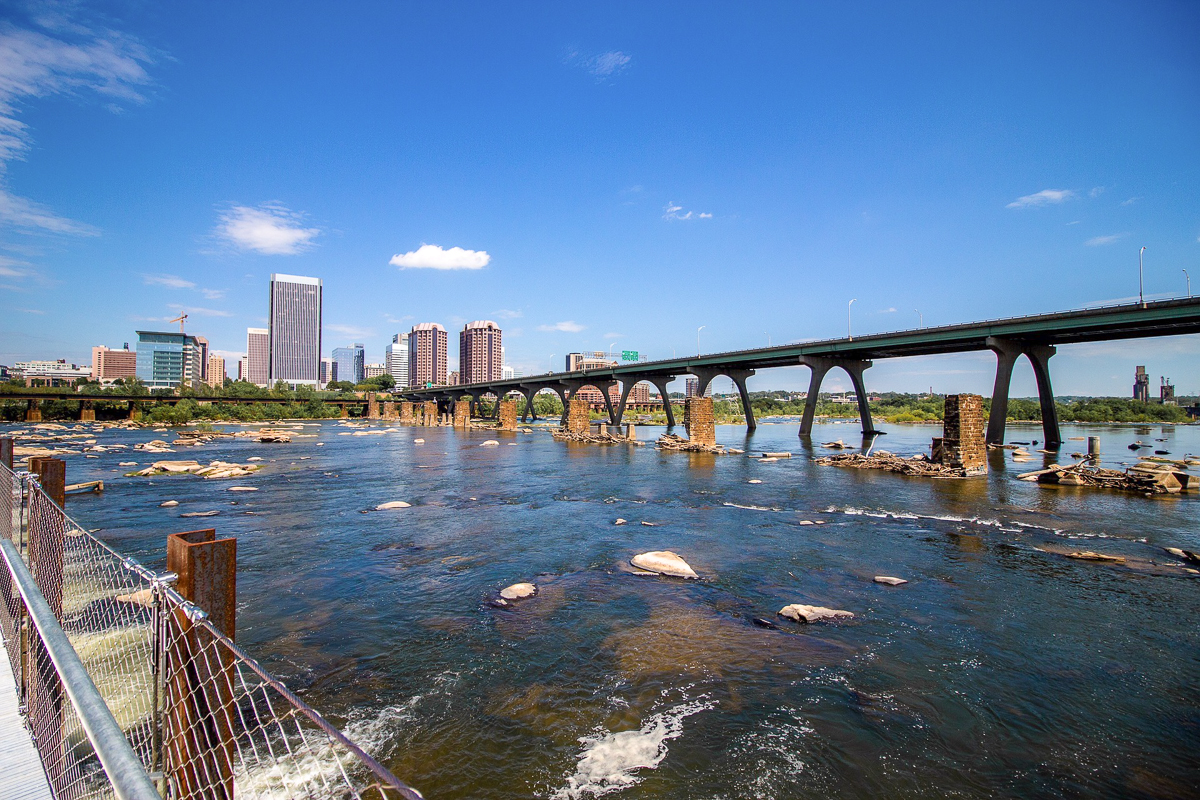 About Richmond
Richmond, the capital of the Commonwealth of Virginia, is among the oldest cities in the U.S., and is conveniently located 45 minutes from the Blue Ridge Mountains and 1.5 hours from Virginia Beach.
You've likely heard of Rome, Italy, and its seven hills, but Richmond also stakes a claim to the "City of Seven Hills" moniker (along with many other cities around the world).
( (Samantha) was born and raised here and we are proud to call RVA home sweet home (when we aren't traveling).
Fast Facts
Population – Approximately 1,263,000 people in the RVA metro area
Public Transportation – Buses, Uber/Lyft
Fun Trivia – Richmond is the only city in the country with a Class IV white water rapids running through its downtown!
Brief History of Richmond
There is more history in Richmond than most places in the U.S., and we aren't historians, so this is going to be brief!
Known by the locals as "RVA", Richmond dates all the way back to the first settlers of Jamestown following the James River upstream to present-day RVA, an area that was inhabited by Native Americans.
In the mid-1700's, William Byrd II named the city Richmond after the English town of Richmond near London, because the view of the James River (from Libby Hill) was strikingly similar to the view of the River Thames from Richmond Hill in England.
RVA is rich with hundreds of years of history such as Patrick Henry's speech, "Give me Liberty, or Give me Death!", the primary former Capital of the Confederate States of America during the American Civil War, countless war museums and battlefields, as well as an abundance of monuments. For a complete list of historical sites, click here.
RVA Beer Adventures
Richmond Breweries have made a name for themselves. When you think of the #1 beer destination in the world, you might think that title would be suited for well-known beer destinations like Portland, Oregon, Asheville, North Carolina, Belgium, or Germany. While all of those places are great beer destinations, it was little ol' Richmond, Virginia,…
Get Spirited at a Richmond Distillery
When visiting a local place, we don't limit ourselves to just beer and wine. There are 3 Richmond distilleries…
Other places to Drink in Richmond
Top things to See and Do
Nearby Richmond Trip – Charlottesville