Top 6 Rooftop Bars in Richmond VA to catch a view
Universally known fact: drinks taste better on a rooftop. Lucky for you, there are 6 awesome rooftop bars in Richmond, VA where the drinks are not only delicious, but the views are hard to beat.
Whether you are taking in the skyline with a local liquor cocktail or sipping on some suds in the hip Scott's Addition neighborhood, you are definitely going to catch an elevated view at one of these Richmond rooftop bars!
While we no longer live in Richmond, we visit 2-4 times a year to see family and friends.
Short on Time? Here are the key takeaways:
The rooftops in this article are in three main areas of RVA: Scott's Addition, Carytown or Downtown.
In our opinion, don't miss The Bryd House or the Hofheimer.
Psst: We have a bunch of guides about Richmond. Browse them all here.
This post was originally published in April 2019, and was updated in June 2023.
**Boozing Abroad contains affiliate links throughout the site. If you choose to purchase items through these links, we will earn a small commission at NO extra cost to you. Read the full disclosure policy here**
Map of
rooftop bars in Richmond VA
Click the interactive map below!
HOW TO USE THIS MAP: To view the layers and see the names of the places on this map, click the tab in the top left corner. You can select the check marks to show or hide certain layers. If you select the icons on the map, you will get more information about the point of interest.
HOW TO SAVE THIS MAP: If you select the star icon next to the map name, you can save this map to your Google Maps account. To view it, open Google Maps in desktop or on your phone, select the menu button, go to "Your Places," scroll to the right to Maps, and you will see this map.
1. Hofheimer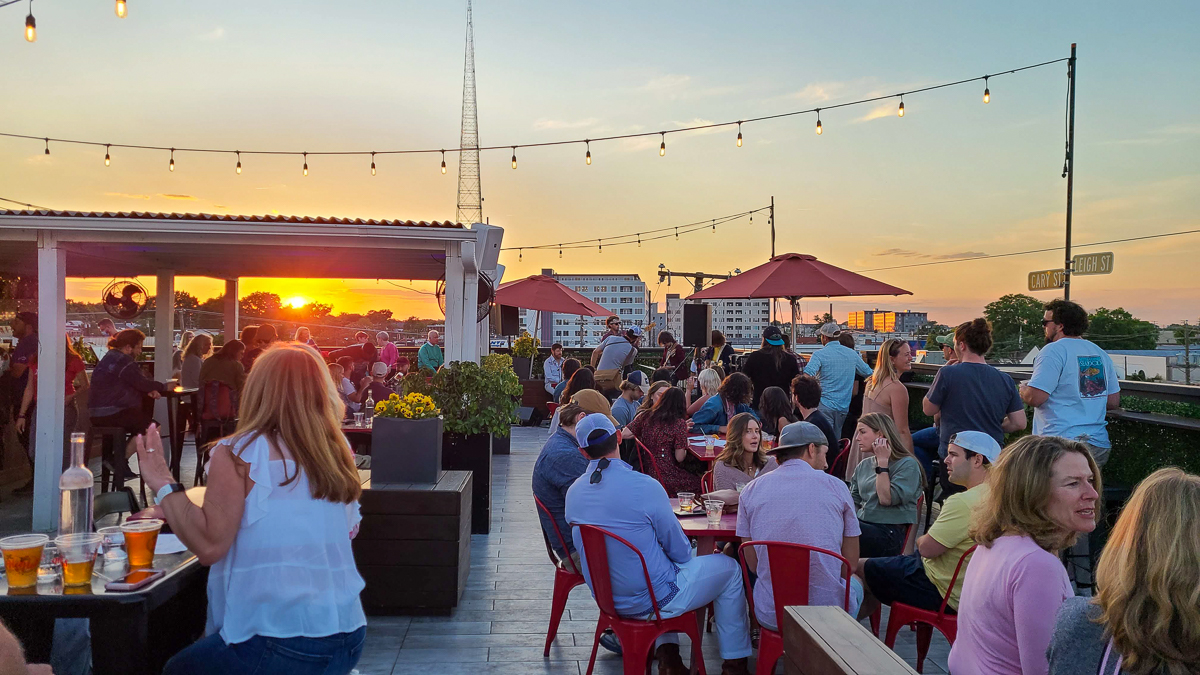 While you won't see the epic downtown skyrises from here, the Hofheimer (affectionately called the Hof by locals) is a great rooftop bar option, especially during baseball season.
The close proximity to and views of the Diamond during the summer guarantee some fireworks action.
Both a beer garden and a full liquor bar, you can bask on the rooftop while overseeing the Scott's Addition brewery scene below.
2. The Byrd House at Graduate Hotel Richmond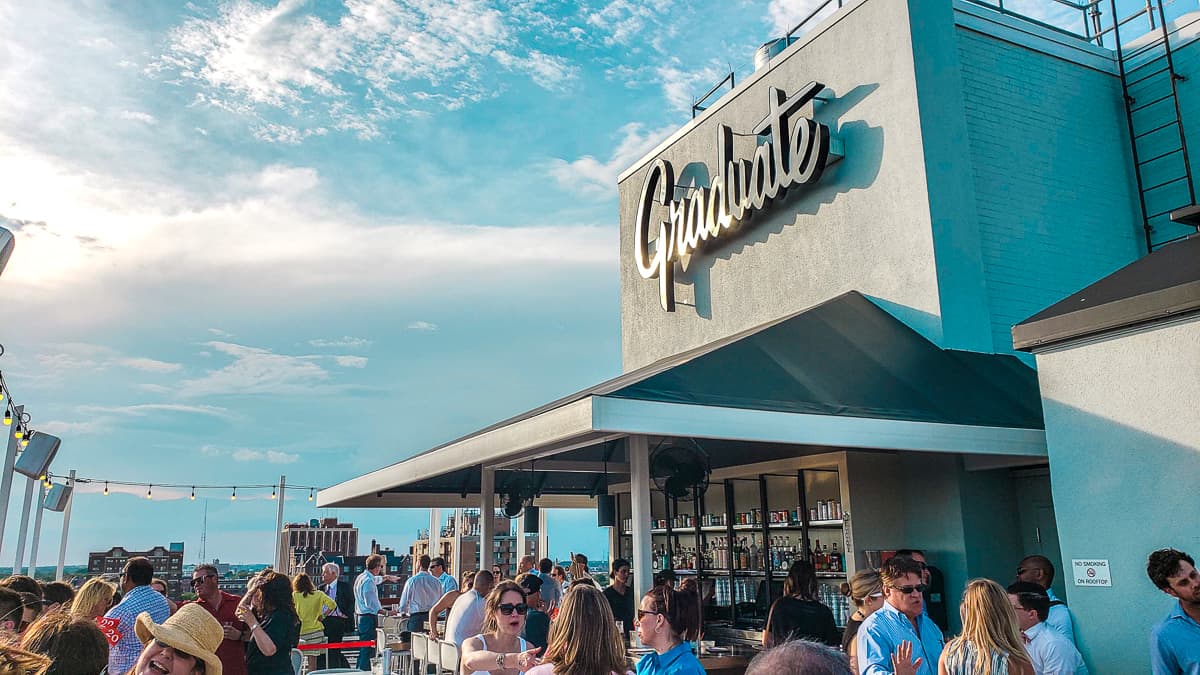 Located in the downtown area of Richmond, the Byrd House has incredible views of the historic Jefferson Hotel as well 360-degree views of the city. Plus, they have a rooftop pool!
With great shareable snacks and some great local beers on tap, this bar is a fun spot for a drink. 21+ only allowed on the roof.
3. Kabana Rooftop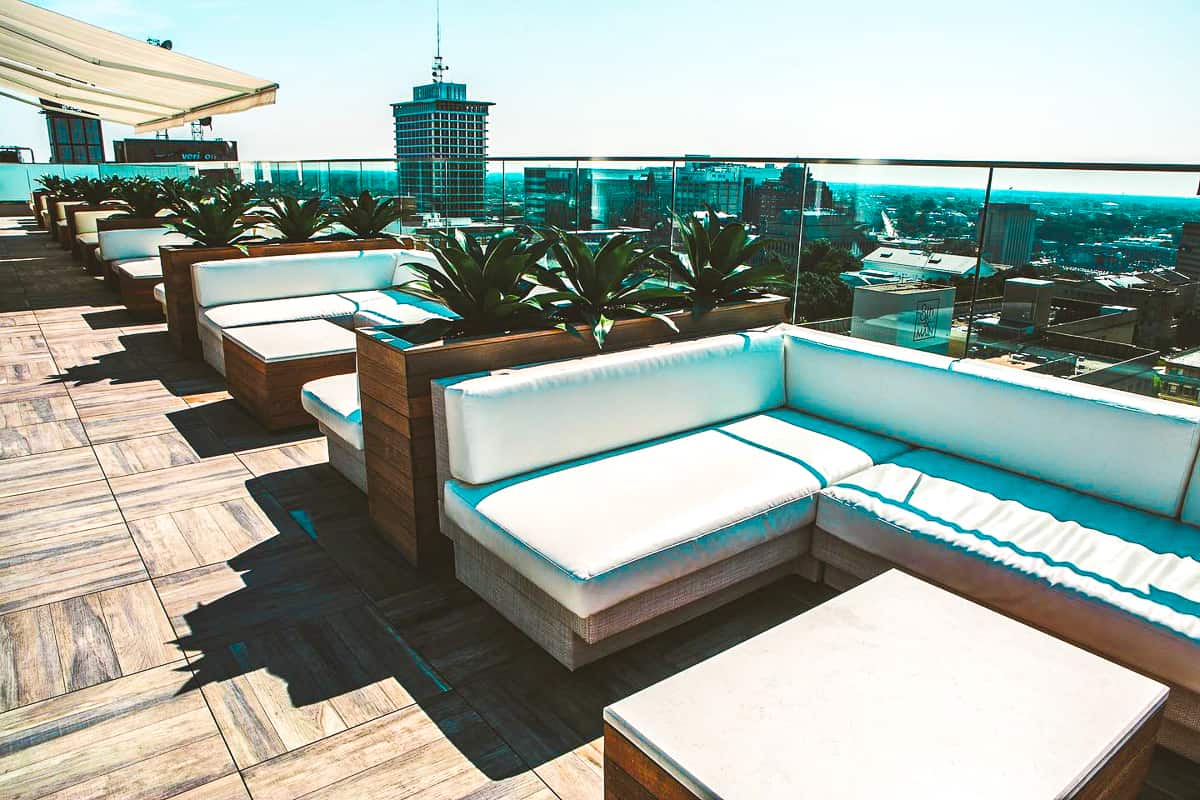 Photo Credit: The Kabana Rooftop Facebook
Looking for a top-notch rooftop party (see what we did there?)?
As the tallest rooftop bar in Richmond, Kabana Rooftop is located on the 20th floor with incredible views of downtown.
Open until 1:30 am on Friday and Saturday night, if you want to dance the night away under the stars, this is your bar. They also have a kick-ass cocktail list that pairs nicely with their brunch on the weekends too.
21+ only allowed on the roof.
4. Q Rooftop Bar at Quirk Hotel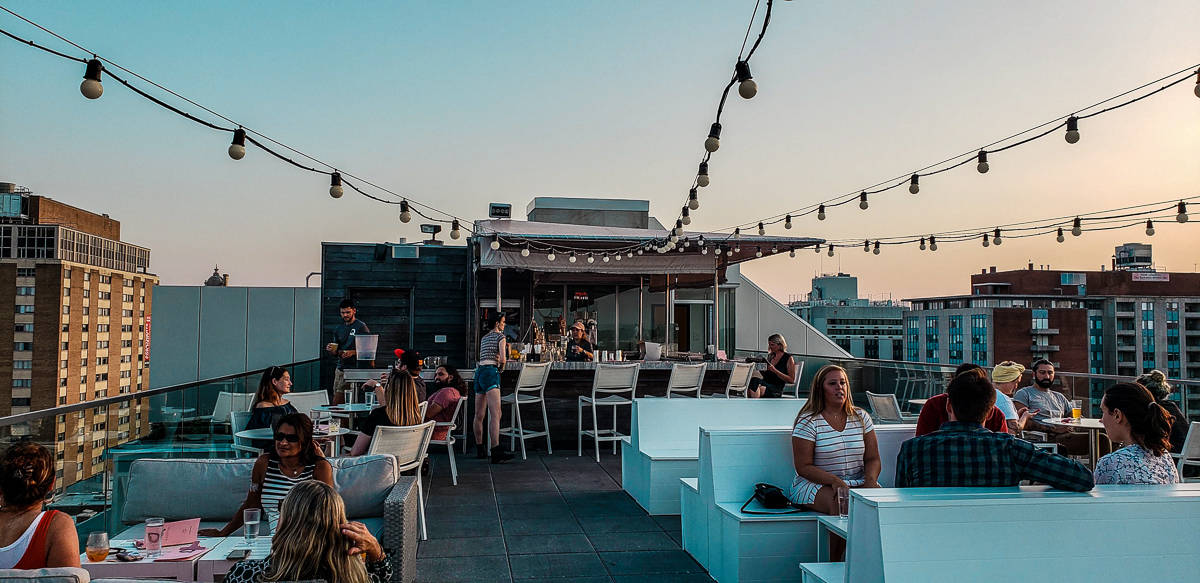 The Q Rooftop Bar is a 2-story outdoor rooftop bar in Richmond that offers craft cocktails, beer and wine on tap, top-shelf liquors, elevated street fare and unbelievable views!
If they are closed for inclement weather, their lobby bar is perfect for a drink and as a bonus, it's super Instagram-able for those looking for great pics!
5. Starr Hill Brewery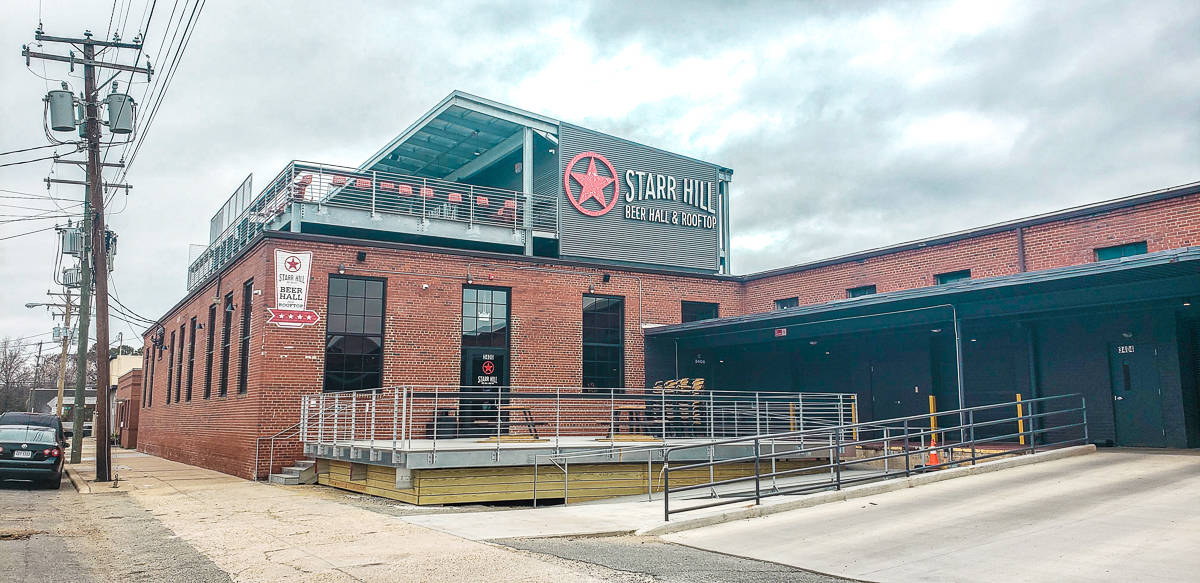 While not the most epic view of all the rooftop bars in Richmond, Starr Hill Beer Hall and Rooftop is the only brewery in Scott's Addition with a rooftop.
Complete with a ground-level taproom and an all-season rooftop patio with great views of Richmond, Starr Hill is a great place to grab a beer with friends, listen to some live music, play some trivia, and try some of Richmond's delicious food trucks.
6. New York Deli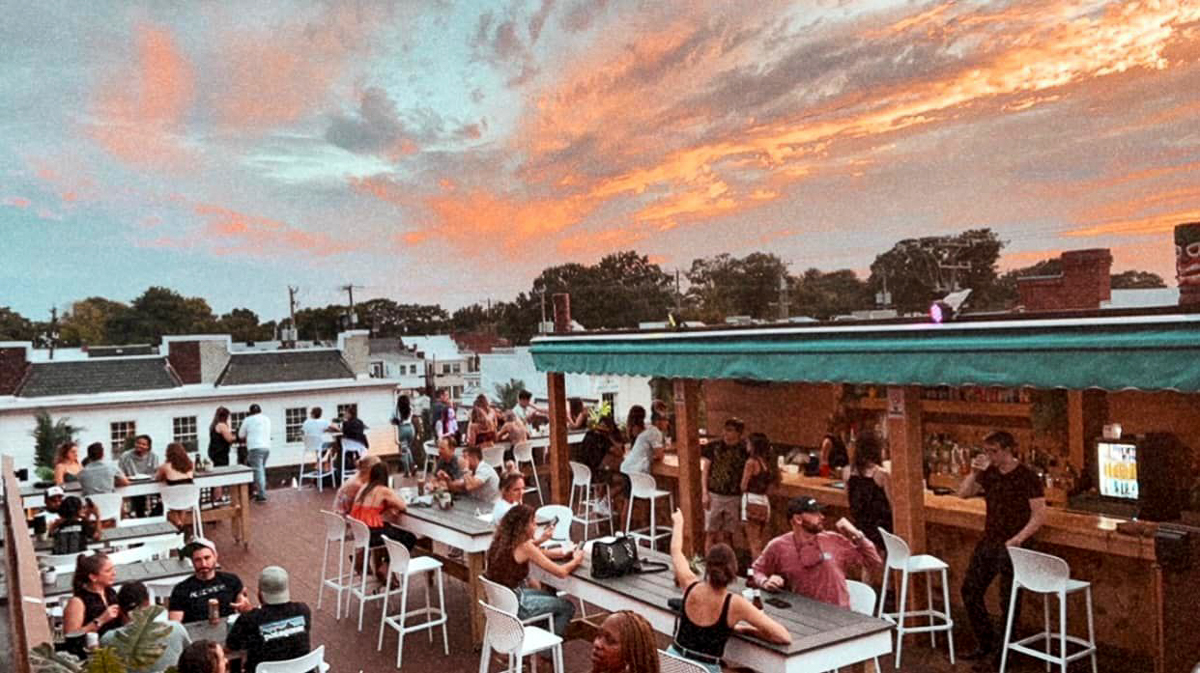 Photo Credit: New York Deli Facebook
The newest rooftop in town is located in Carytown at the New York Deli, one of Richmond's oldest restaurants. Initially funded through a Kickstarter campaign, New York Deli's rooftop opened in August 2022.
Carytown's first rooftop bar offers a bar (duh), restaurant, event space, and even a movie theater (in partnership with the Byrd Theater next door) and a stage! With an emphasis on supporting the community, the new space will also raise money for local non-profits and organizations.
While there are plenty of bar options in RVA, there are only a handful of great rooftops bar in Richmond where you can drink at new heights. Whether you are brewery hopping around Scott's Addition or checking out the sights near downtown, a rooftop bar in Richmond is definitely the best way to take in the city!
Looking for more places to explore in Richmond? Check out our guide to all craft breweries in Richmond or look for a local event!