The Best Wineries in Sedona, AZ (+ Wine Bars)
Looking for the best wineries in Sedona? You've come to the right spot, but I have news for you: There is technically only ONE winery physically in Sedona.
I know, this might come as a shock as there are a bunch of websites out there throwing out the best 3, 6, or even 17 wineries to visit IN Sedona. Google doesn't even get it right as they suggest tour companies to take you to the 20+ wineries OUTSIDE of Sedona.
While there are a ton of wineries NEAR Sedona, there is only 1 actual winery in Sedona. Don't fret though, there is no shortage of wine bars and drinking places in downtown Sedona (which we cover below).
While we aren't locals, we can't seem to stay away from the magic of Sedona and the Verde Valley wine region and return yearly to visit.
Short on Time? Here are the key takeaways:
There is only 1 winery tasting room in Sedona. ONE.
We've included few wine bars where you can drink local wine without leaving Sedona
If you are looking to visit a winery, the closest will be the wineries in Cornville.
In our opinion, don't miss Vino Di Sedona as they have the LARGEST selection of AZ wine to try
Psst: Looking for more Arizona info? Browse all our AZ guides here!
**Boozing Abroad contains affiliate links throughout the site. If you choose to purchase items through these links, we will earn a small commission at NO extra cost to you. Read the full disclosure policy here**
Map of Best Wineries in Sedona (and Wine bars)
Click the interactive map below!
HOW TO USE THIS MAP: To view the layers and see the names of the places on this map, click the tab in the top left corner. You can select the check marks to show or hide certain layers. If you select the icons on the map, you will get more information about the point of interest.
HOW TO SAVE THIS MAP: If you select the star icon next to the map name, you can save this map to your Google Maps account. To view it, open Google Maps in desktop or on your phone, select the menu button, go to "Your Places," scroll to the right to Maps, and you will see this map.
The Verde Valley Wineries explained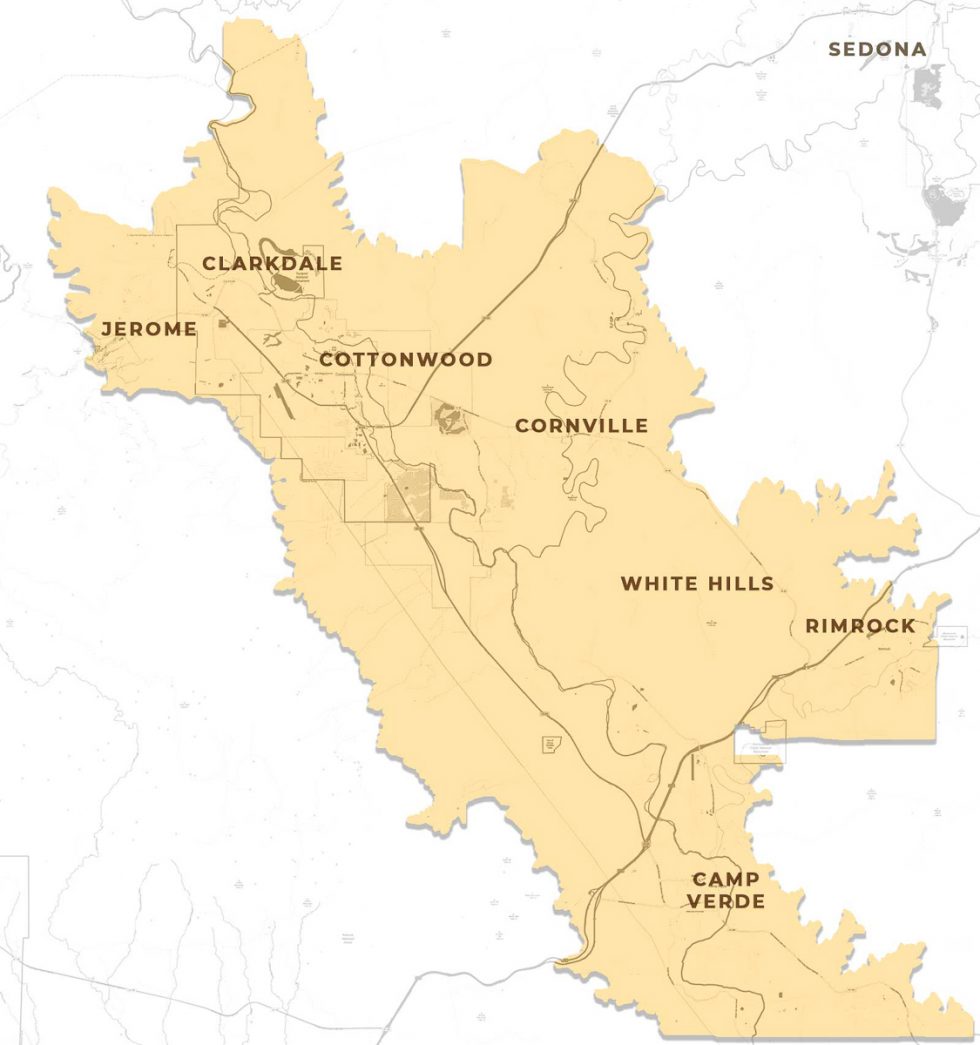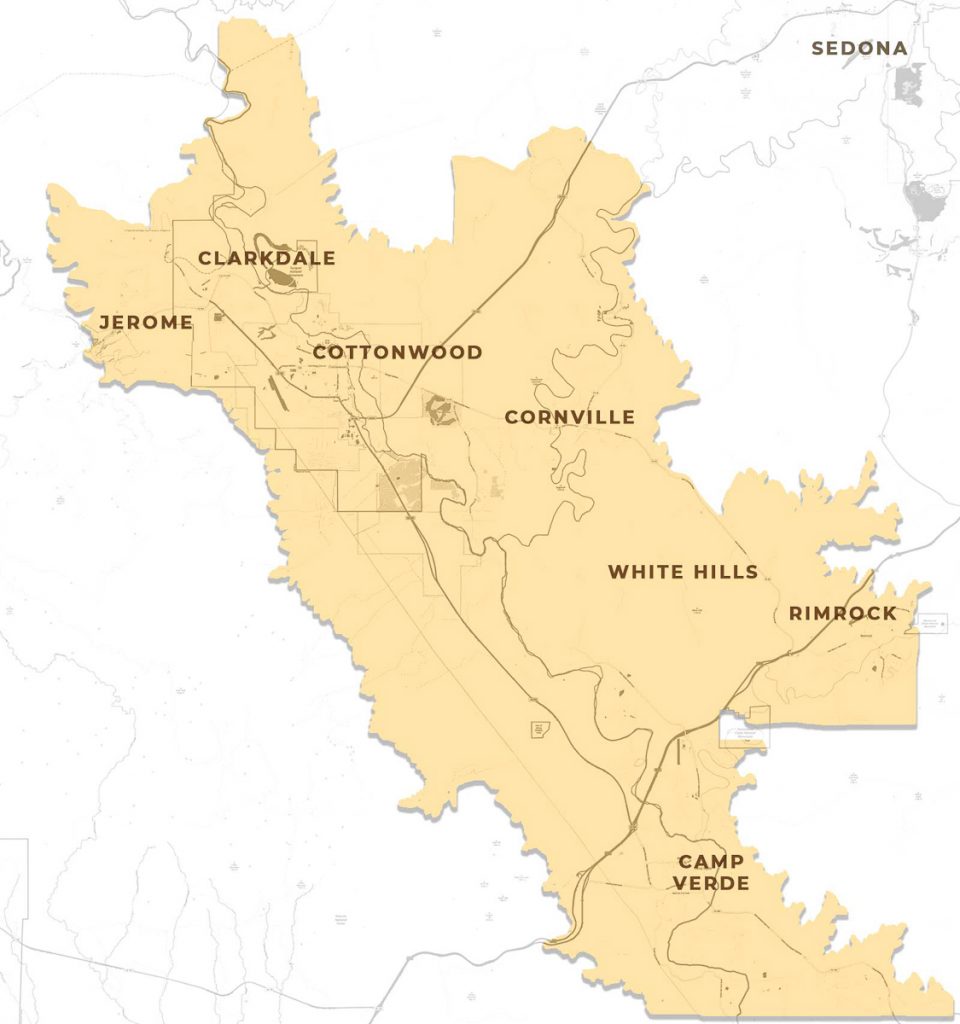 As previously state, a lot of articles cover the entire Verde Valley which means the majority of wineries are NOT physically located in Sedona.
To get your barring of the wine valley, Sedona is located OUTSIDE the Verde Valley (see top right corner of map above).
We've been to Arizona multiple times between 2020 and 2023 so I can promise you, we've drank at 90% of these wineries and have provided you with in-depth guides for each sub-region in the Verde Valley:
The closest wineries to Sedona are a quick 30-minute drive away and we highly suggest making a trip down there.
But if you are looking to do some wine tastings physically IN Sedona, keep on reading!
Without further ado, the "best" wineries in Sedona:
Winery 1912
(The only actual winery!)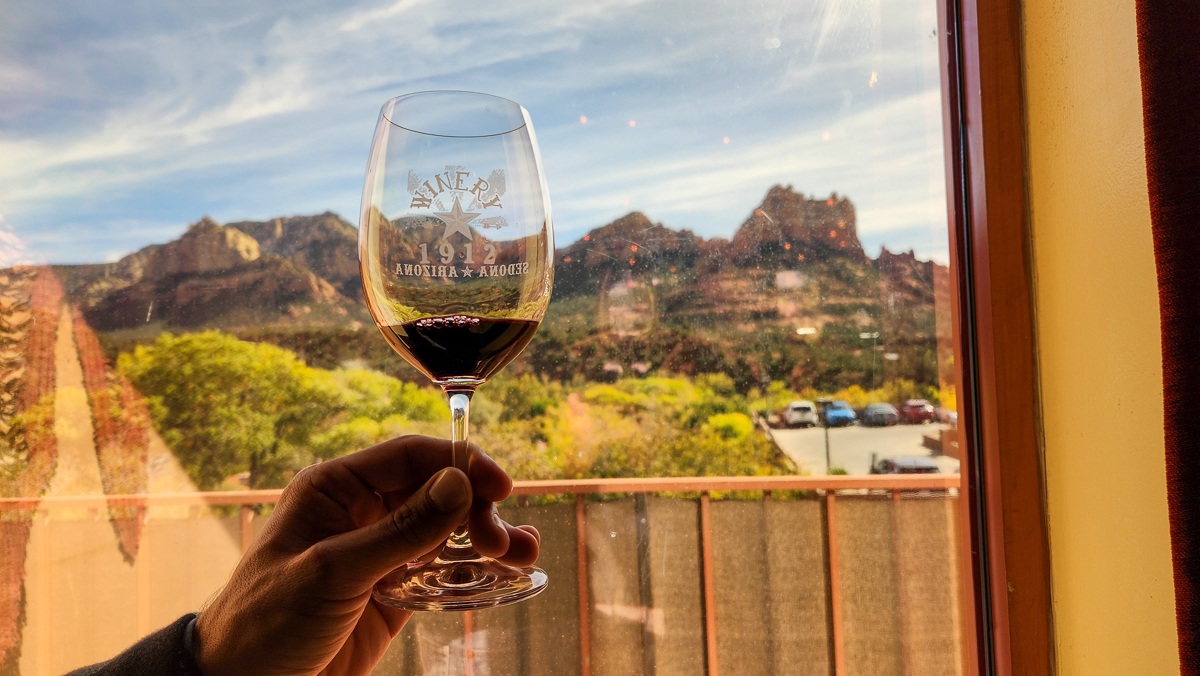 While there are over 25 wineries within a close proximity to Sedona, Winery 1912 is the only one of the Sedona wineries to call downtown Sedona its home.
Winery 1912 specializes in Spanish and Iberian varietals all grown at their Dragoon Mountain Vineyard in Willcox, Arizona.
The same folks behind Winery 1912 are also running operations at Tantrum Wines in Old Town Cottonwood and The Original Jerome Winery in Jerome.
The vineyard, which is said to be Arizona's largest and most diverse, was planted over two decades and has been producing unique and delicious grapes from this wine region ever since.
And while you may think that wine in Arizona is a new phenomenon, Jesuit priests brought the first vines to what we now call Arizona in the late 1690s, which is over 200 years before Arizona became our 48th state!
In addition to the great wine, which you can have in flight or glass form, their tasting room has an amazing view out the back window.
It's one of the Sedona Arizona wineries with great wine and great views. So grab yourself a glass of wine and enjoy the view!
The Art of Wine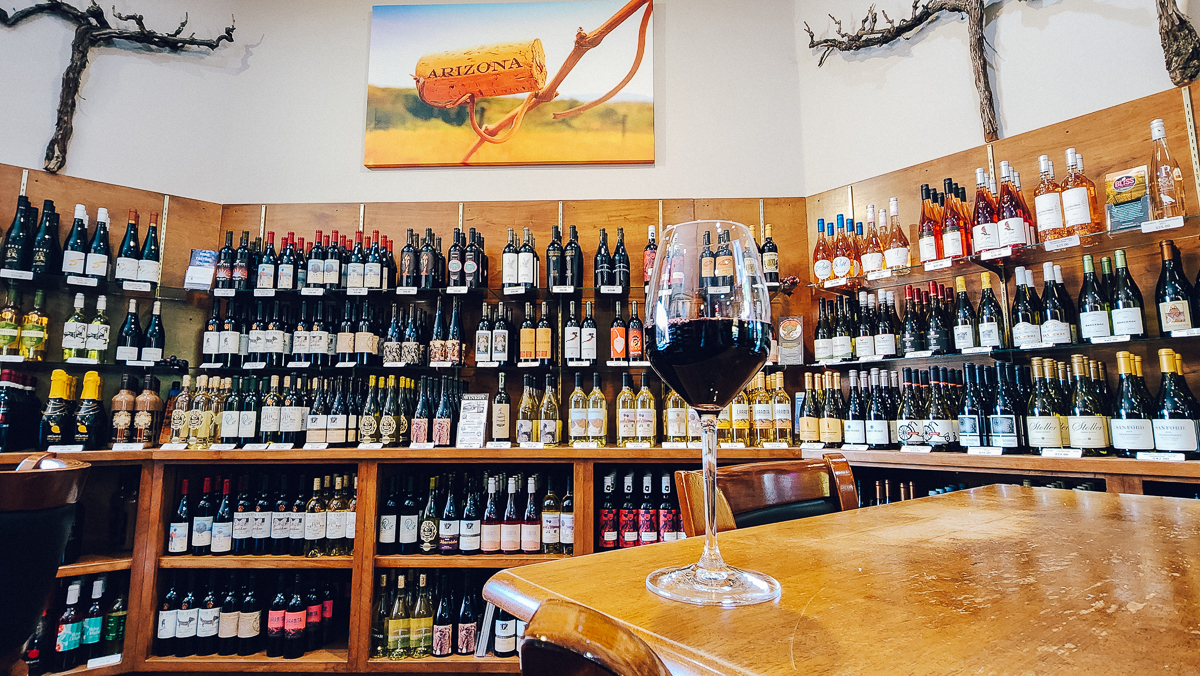 We think this is a must-do stop when you're looking to drink local Arizona wine in Sedona.
The Art of Wine is a locally-owned wine shop and tasting bar that has cultivated a large selection of Arizona wines and wines from all across the globe.
With over 300 wines to choose from, this husband-and-wife team has crafted a wine oasis in downtown Sedona. They are super knowledgeable about wines both from Arizona and beyond and can help you narrow down where to start.
They offer flights from local winemakers, wines by the glass, and bottles to go. In addition to wine, they offer craft beer, mead, and snacks.
We love this shop because you can try a variety of Arizona wines in a single location. We have traveled all around Arizona state over the last 3 years to visit these the incredible wineries, but we could have tried them all here too.
Vino Zona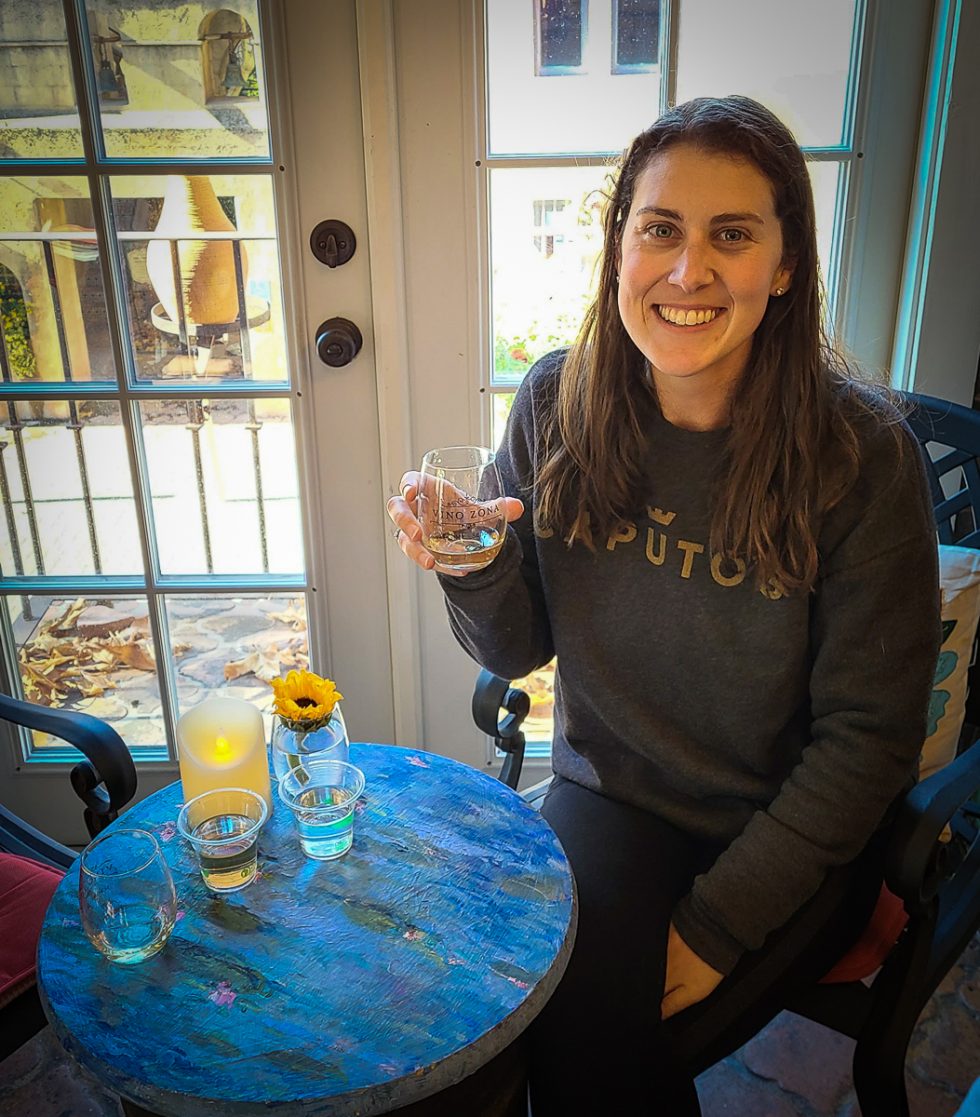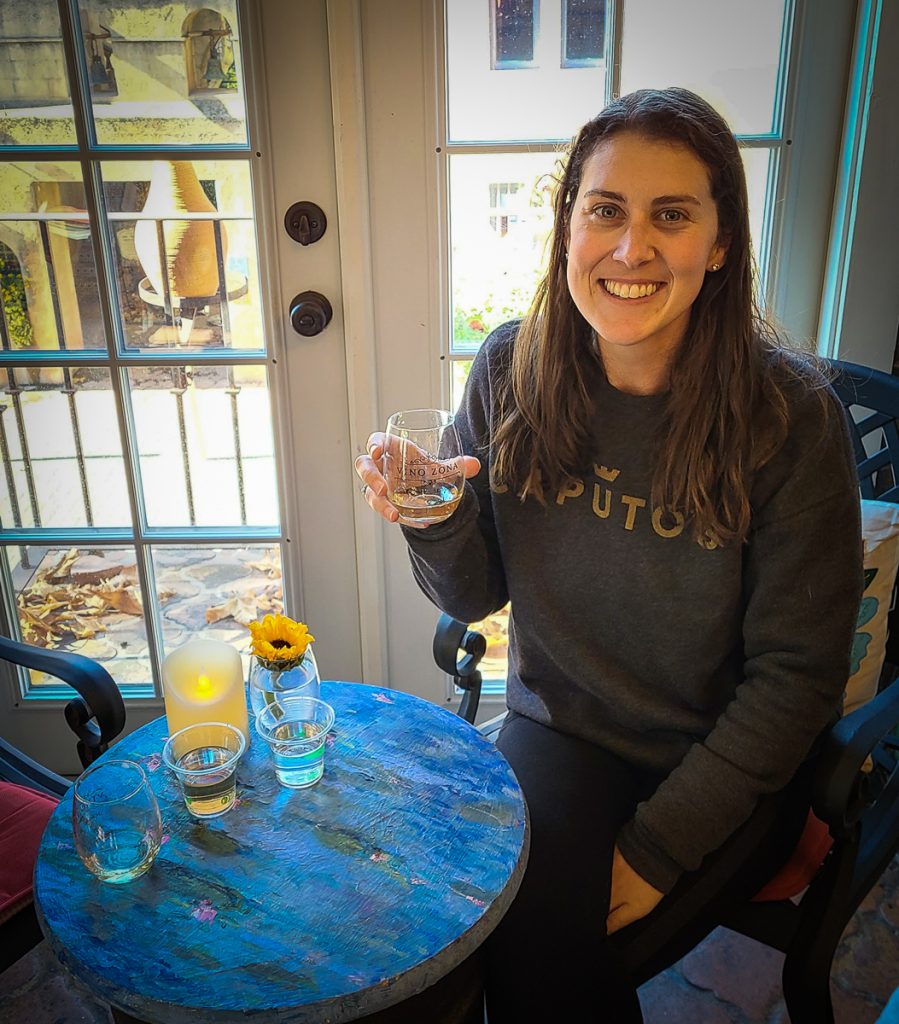 While Vino Zona technically isn't one of the Sedona wineries, this boutique wine bar features a great selection of local wines all from Arizona.
The small and cozy tasting room is located in the Tlaquepaque Arts and Crafts Village in Sedona, which is less than a mile from the main downtown area.
There are numerous shops, restaurants, and even a second location of Oak Creek Brewery (see below) within walking distance.
Vino Zona focuses on highlighting small-batch Arizona wine, made using 100% Arizona-grown grapes. The selections change often and are hand-picked to provide the best of the best.
You can buy bottles of anything, enjoy a glass of wine, or enjoy a flight of 5 wines (what we did) to taste a little bit of everything from Arizona all in one place!
They have two locations: this one in Sedona and another in the nearby town of Jerome which overlooks the Verde Valley.
The folks serving the wine are self-proclaimed wine geeks, happy to help you figure out the best wine for you and to impart their wine wisdom upon you.
If you're short on time and want to experience several Arizona wines from different winemakers, Vino Zona is the place.
Vino Di Sedona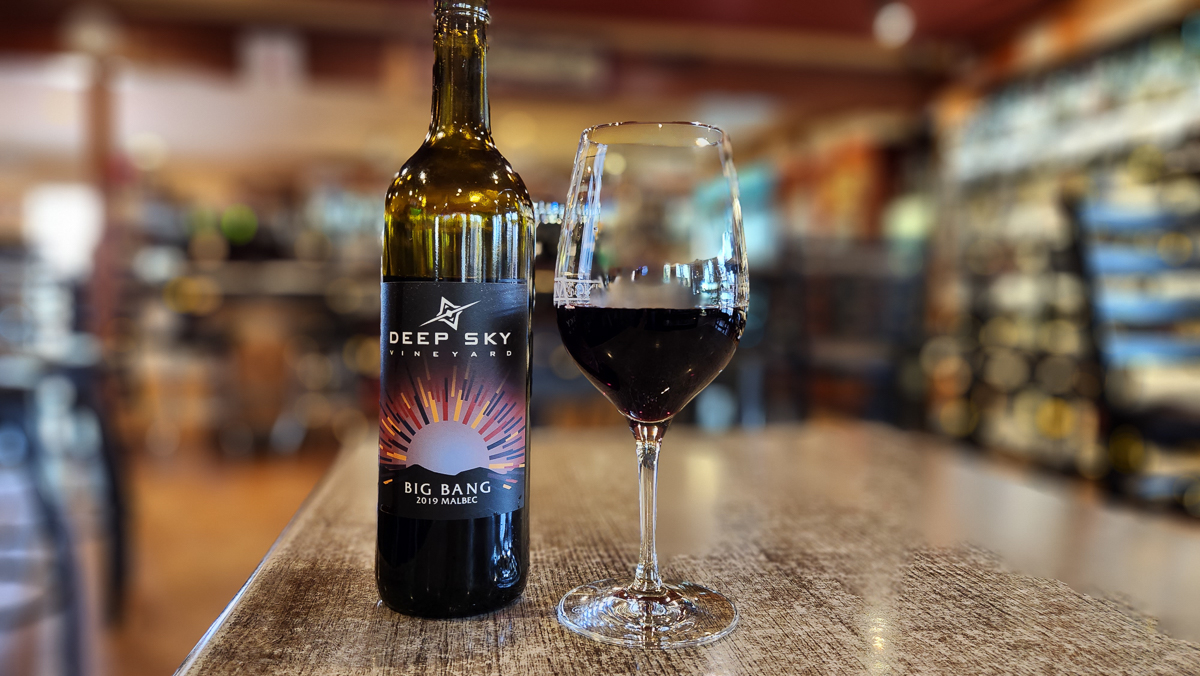 Vino di Sedona is a wine and craft beer bar located about five minutes away from the craziness of downtown.
This is a solid option if you're looking to taste some more Arizona wines and craft beer.
With over 900 wines in their bottle shop, you can grab a bite to eat and kick back to some live music in their courtyard.
We both enjoyed the Caprese skewers while Sam enjoyed a glass of wine and Chris grabbed a beer. Be sure to spend some time browsing through their wine and beer shop too.
We ended up finding a bottle that we couldn't live without and took it home with us.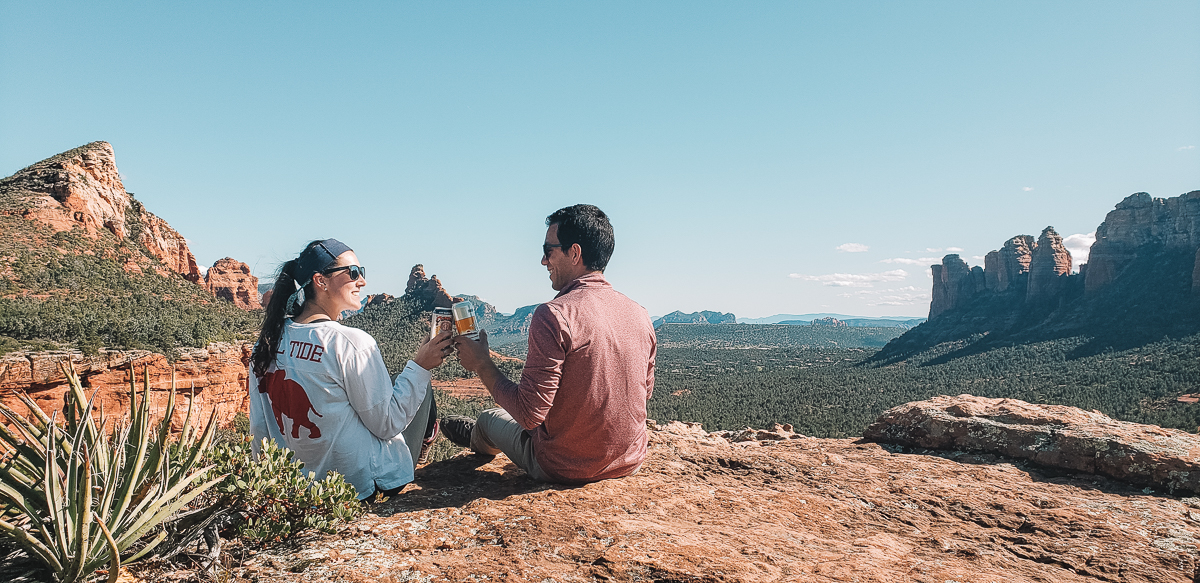 While there aren't many Sedona wineries in true downtown Sedona, they are still fun to visit after a day of taking in the gorgeous red rocks.
And there are even more wineries in nearby Jerome, Cottonwood, and Page Springs (these 3 plus Sedona are known as the Verde Valley), and Prescott, making this a great place to enjoy some great hiking and some great local booze.
They are 100% worth the trip over there and have recently become an AVA region for wine!
Looking for more Sedona content? Keep Reading: